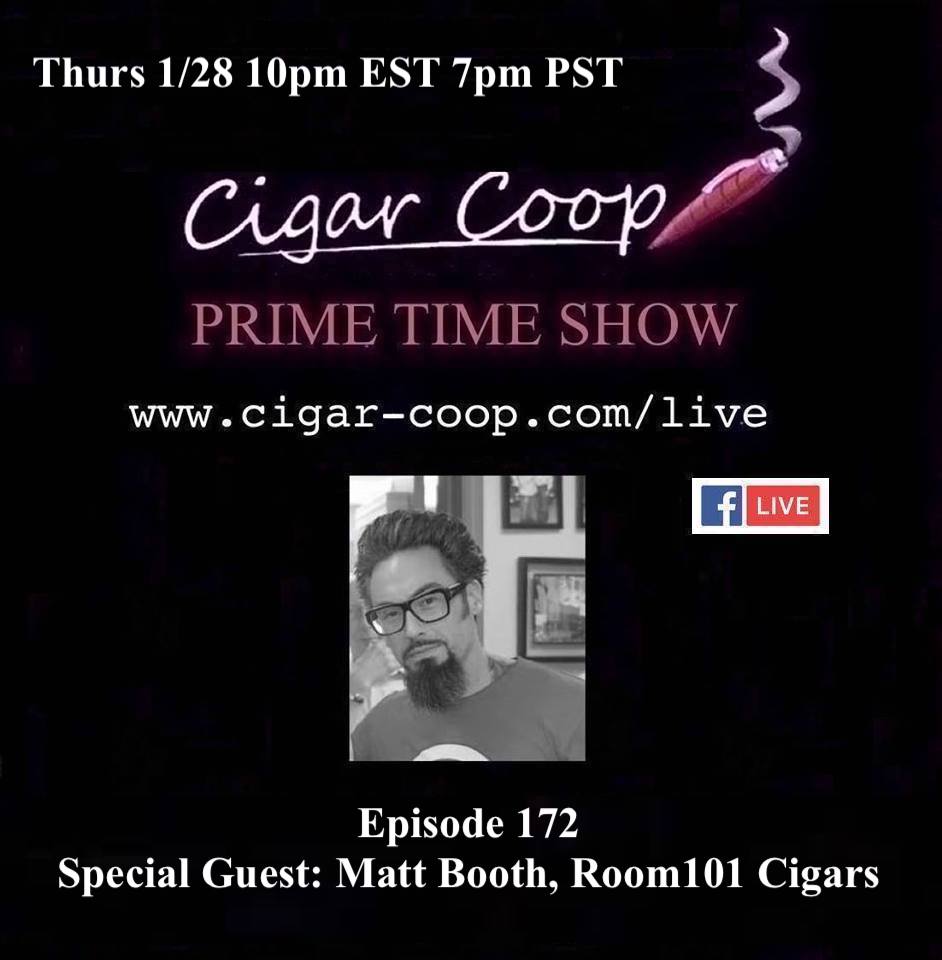 Boofy is back for Episode 172 of he Prime Time Show.
Matt Booth makes his return to the Prime Time Show as we catch up on Room101 Cigars. As you know, when Boofy's on the Prime Time Show anything can and will happen. This will be an episode you will not want to miss.
Plus we will also discuss the "Value Cigar of the Year" lists we came up with.
Tune in live at 10pm Eastern/7pm Pacific. If you miss us, you can catch Prime Time at any time on Facebook, Google Play Music, iTunes, Podbean, and YouTube. The Prime Time Show – all about industry people and industry talk.