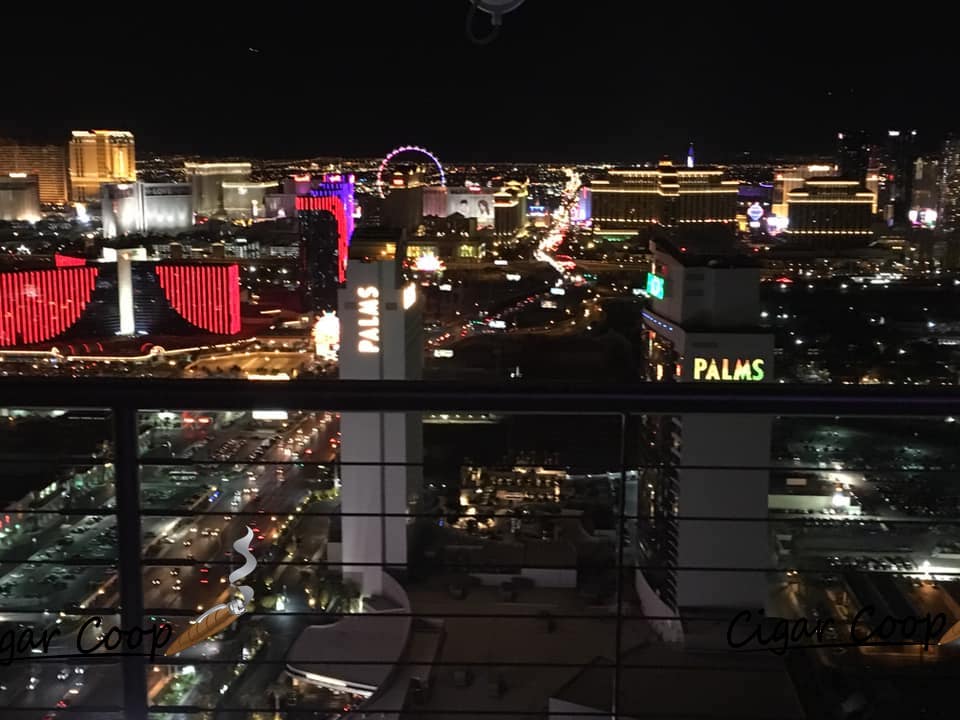 This past week because of the COVID-19 pandemic, the Consumer Electronics Show (CES) was held virtually. It was announced late last year that CES, one of the largest conventions usually held at the Las Vegas Convention Center, was instead going to be completely virtual for 2021. This convention is not alone,  the city of Las Vegas has been for the past year dark when it comes to the convention scene. This causes a lot of speculation on what the fate of the cigar industry's two trade shows – Tobacco Plus Expo (scheduled for May 12) and the Premium Cigar Association Trade (PCA) Show (scheduled for July 9th) will be.
As of now, neither Tobacco Plus Expo (TPE) 2021 or PCA 2021 have been relocated or cancelled; however the current situation in Las Vegas leads to some questions on whether Las Vegas will have the capability to host either trade show. TPE actually moved its trade show from January when a May date became available.
Steve Hill, CEO of the Las Vegas Convention Center and Visitors Authority, told the Las Vegas Sun that he expects the World of Concrete trade show, originally scheduled for this month and now rescheduled for June, will be a good measuring stick for a comeback. World of Concrete usually gets 50,000 people in attendance and the 2021 show is going to be the first major trade show planned in the newly expanded Las Vegas Convention Center.
TPE 2021 and PCA 2021 are each not nearly a convention on the scale of World of Concrete, but there are parameters which still make having these trade shows very difficult to have as scheduled in Las Vegas.
Since mid-March, the convention scene has been dead. This started when the Las Vegas Strip was shut down for more than two months when Nevada Governor Steve Sisolak ordered the closure of casinos as non-essential businesses in an attempt to control the spread of COVID-19. When the strip was re-opened, it was under major restrictions, including capping conventions at 250 capacity. On September 30, Governor Sisolak raised the attendance cap for conventions to 1,000 people spread out in groups of no more than 250. However, this has not resulted in any conventions taking place. The tourism authority reported no conventions in Las Vegas. Beginning in October, the tourism authority stopped reporting convention numbers since convention activity had come to a standstill.
Neither TMG (who runs TPE) nor the PCA have announced any cancellations for the scheduled times in Las Vegas. It's unclear how a convention would use the 1,000 capacity rule spread into groups of four. There is no precedent thus far in Las Vegas for applying these limits to a convention/trade show. At the same time, Las Vegas has additional problems.
It is widely reported that weekdays in Las Vegas are virtually dead. It's also reported that several casinos have been closed Monday through Thursday. The ones that are open those days are subject to operating at a 25% maximum. Because of a decrease in foot traffic, the hotel tower at The Palazzo has been shut down seven days a week. The Palazzo is located in the facility adjacent to the Sands Exposition Center.
Currently the state of Nevada is requiring face coverings and masks to be worn at all times, unless actively eating or drinking. Guests are not permitted to have their masks down while walking the resort of casino floor. The question of smoking on the show floor could become a bigger issue as these trade shows become closer.
Cigar Coop has also learned there have been cases very strict enforcement on mask wearing even while eating or smoking on the Vegas strip. It has been described as "Pull down your mask and take a puff or bite to eat then mask back up". In addition, eating at restaurants requires a reservation. Restaurants and lounges have been required to implement to a maximum of four per table.
The Las Vegas Convention Center's June projection certainly could put the TPE show in jeopardy, and its right up on the edge of the PCA Show. While  both TPE and PCA are still a few months out, and things can certainly take a turn for the positive, the questions of the viability of Las Vegas being able to host these shows in an effective manner is one that certainly exists.
Photo Credit: Cigar Coop