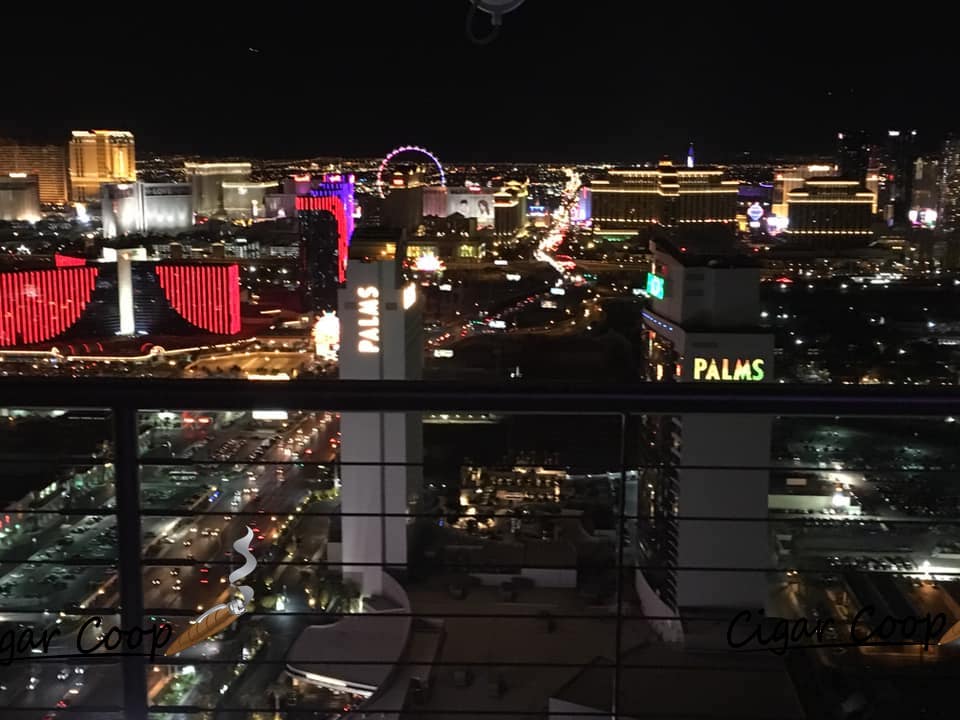 With the COVID-19 pandemic basically shutting down the Las Vegas Strip, it has cast some doubt on whether the Premium Cigar Association (PCA) will be able to hold its annual Trade Show and Convention scheduled to open on July 10th. Over the past week, several hotel and casino properties have put initiatives in place when they are given the green light to open. One such program was announced by The Venetian Las Vegas, which includes the Sands Expo & Convention Center where the PCA Trade Show is being held. The program is known as "Venetian Clean" and it consists of some 800 initiatives that will be put in place that are designed to mitigate the risk to employees and visitors from catch the COVID-19 virus. These initiatives will change life on the Las Vegas strip as we know it. The big question becomes whether or not PCA can still go forward with its Trade Show within this "new world order."
As the COVID-19 pandemic was growing, on March 11th the Premium Cigar Association announced it was still planning on going forward with its Trade Show. At the time, I felt it was the right decision and not to push the panic button. Shortly afterward, there was the cancellation of major sporting leagues and events, and eventually many businesses closing (including Las Vegas) voluntarily or by government order as well as Shelter in Place orders.
PCA has stated several times that the Trade Show is on. To some, this is being taken verbatim that the Trade Show is going on as scheduled. I take a different view on this. I take it that no change has been made from the March 11th decision, but that does not mean things are not getting re-evaluated. I think that's a more pragmatic way to look at this.
PCA has a tough decision to make: 1) Do they cancel the 2020 PCA Trade Show based on the current state of Las Vegas and the information in the Venetian Clean program? 2) Do they postpone the 2020 PCA to later in the year?  or 3) Do they muster forward with plans for the 2020 Trade Show?
Before I dive into my thoughts to this decision, I think it's important to look closer at the Venetian Clean program and see what potential impacts there could be.
What is the Venetian Clean Program?
It's a series of initiations designed to mitigate the spread of the COVID-19 Coronavirus on all properties owned by the Venetian (Venetian Hotel, Palazo Hotel, and Sands Expo Convention Center).
"Our Venetian Clean Commitment was designed to enhance safety and minimize risk for our visitors and Team Members. It ensures the hygiene and sanitation practices of our resort and convention center meet or exceed regulatory requirements and the recommendations of the CDC. This commitment also includes new cleanliness protocols that meet or exceed our already rigorous standards," according to The Venetian Hotel.
Currently, The Venetian is closed, complying with Nevada Governor Steve Sisolak's order for a statewide closure of all non-essential services, this includes the closure of casinos, restaurants, bars and retail stores. The hotel is currently not accepting reservations any earlier than June 1st.
Full Details of the initial Venetian Clean Program at the time of this article are available here.
What Parts of the Venetian Clean Program Could Impact the 2020 PCA Trade Show?
Below are some measures I took from the Venetian Clean program. These are multi-faceted, and the 800 number includes many low level operations, so these are not minor by any means.
1. Thermal Screening
Thermal cameras are in use at every resort entry point, allowing discreet and non-invasive temperature checks on all Team Members and guests. This includes the Sands Expo Center. Those with a temperature at or over 100.4°F (38°C) will be subject to secondary screening. Those confirmed to have a temperature at or over 100.4°F (38°C) will undergo further medical assessment and be directed to appropriate medical care.
What This Could Mean
There will be lines to get on to the property of the Venetian and to the Sands Convention Center. While some will argue there will be less people in Vegas and at any convention, this is going to cause a huge inconvenience just getting into the trade show.
2. Mandatory Social Distancing
Guests and Team Members are required to practice physical distancing by standing at least six feet away from others while standing in queues, using elevators or moving around the resort.
Elevators on the property will be limited to four people at a time.
What This Could Mean
Any time you wait on line, you are going to be subject to social distancing – and that's going to require a level of enforcement for the six feet rule. It's going to make waiting on line that much more difficult. It's going to impact everything from hotel registration, to conference registrations, concierge services, and waiting to get into the Trade Show.
Getting on and off an elevator, something that has been a trivial thing, is suddenly going to be more complicated. If you are staying on Venetian property, you are going to be waiting on line to go up to your and down to other rooms.
In terms of the PCA, picture the scene before the Trade Show opens. There will be lines plus the enforcement of mandatory social distance. This will be an inconvenience not only for attendees but to the exhibitors of the Trade Show. I could see a scenario where potentially manufacturers will require a separate entrance from attendees.
3. Restrictions on Meeting Rooms and Floor Plans
Meeting and banquet rooms are arranged to allow for appropriate physical distancing between guests in all meetings and events, based on CDC and state recommendations. Seating capacities and floor plans are reviewed on an event-by-event basis at this time. This will ensure compliance with physical distancing recommendations from the state and CDC, as well as Clark County Fire Department regulations.
The addition of transparent barriers will be in use where appropriate to provide proper distancing at several guest-contact areas. The Venetian is encouraging the incorporation of these barriers into booth designs by all exhibitors and where appropriate into things such as conference registration, show management office, and general contractor service desks.
What This Could Mean
This is where social distancing rules meet the Trade Show floor. As stated this is going to impact seating capacities and floor plans. There are going to be physical distancing requirements between booths, and most likely physical distancing parameters at an actual booth itself.
It's safe to say, it won't be business as usual on the Trade Show floor. The distancing requirements might make it difficult to enjoy a cigar in a booth. It could create problems for those retailers wishing to place orders, and it could complicate things in terms of the media looking to do its job.  In the past, sometimes booths got crowded.  Although it's safe to say that a PCA Trade Show in 2020 would have fewer attendees than past Trade Shows, it isn't going to take a lot to create some scenarios where social distancing will be a challenge.
Enforcement of these social distancing requirements might be equally as difficult. It's unclear who will be enforcing these rules – the Venetian or the Exhibitors.
4. Impacts to Restaurants, Bars, and Catering Services
All restaurants and bars have reduced seating to allow for appropriate distancing between every table and chair. Self-service buffets will be suspended. All food served will be on individual plates. Beverages (including coffee) and snack items will be provided by an attendant.
What This Could Mean
At the PCA Trade Show, the nightlife activities are equally as important as the time on the trade show floor. Social distancing is certainly going to put a dent into the usual activities off the trade show floor. For the cigar industry, most likely members will want to go to the usual gathering places after-hours. But most likely means places like Bar Luca (which replaced the Laguna Bar last year) will enforce social distancing. Getter a dinner reservation could be very difficult. While the argument can be made that lower attendance will mean the restrictions won't be burdensome, it's not going to take much for the impacts of social distancing on bars and restaurants to take effect.
While I don't think anyone will go hungry, the idea of no buffets and no self-service beverages will ultimately create another level of inconvenience in Las Vegas.
Analysis
Should the PCA Cancel the 2020 Trade Show?
In this author's opinion, the answer is "yes."
The Venetian Clean initiatives clearly are going to impact the ability to attend and execute a PCA Trade Show as we know it. Most likely there will be compliance checks the PCA will have to go through to make this happen. As mentioned above, this will cause a lot of inconvenience and impact the way business is conducted at the Trade Show.
Venetian Clean or not, even having a Trade Show in the midst of the COVID-19 pandemic seems to just be a bad idea. Many cigar companies have had their production and distribution channels frozen or slowed down considerably. On top of that, many retailers have either been forced to close, or are operating under extreme measures such as being forced to do curbside delivery. It has affected many facets of the cigar ecosystem. The PCA is the cigar industry's showcase and premier event. In a way, it's a time of celebration. The industry is struggling right now, therefore it's not the time for a Trade Show.
Will the PCA Cancel the 2020 Trade Show?
I'm going to surprise a lot of people and guess that this decision will be to cancel. I have no advance info on this.
The PCA Board of Directors is made up of retailers. They are not blind to the challenges the industry is facing now. The Executive team at PCA has been working hard to provide resources to its members during the COVID-19 pandemic. The foot traffic from last year's show is on a lot of people's minds. Given the severe impacts the pandemic has on business, I don't see the PCA turning a blind eye to the fact that it could have significantly reduced foot traffic and attendance.
Why hasn't the PCA Cancelled or Postponed the Trade Show Yet?
PCA does depend on the Trade Show for revenue, so a cancellation will not be a lightly made decision. The bigger question is in this environment, will it be profitable to have a Trade Show?
There is a popular theory that PCA has been waiting to make its decision based on what The Venetian does or what the city of Las Vegas does. One big question on the implementation of Venetian Clean is what the timetable will look like. It's safe to say that this plan will have to comply with guidelines set forward by the CDC, State of Nevada, City of Las Vegas, and the various other regulatory agencies. At press time, it is unclear when this timetable will be effective. It's quite possible that the start of Venetian Clean doesn't take place until late July or August. An August reopening date would force the Sands Expo Convention Center to cancel the PCA Trade Show, thus making a decision quite easy.
The concern I have is the timing on when the call should be made. At the time of this article, it is a little over two months from the scheduled start of the PCA. My feeling is while there are economic considerations, a call needs to be made one way or another soon.
If PCA cancels the Trade Show, nobody would fault them on that. I believe a postponement until later in the year would be met with mixed reaction and would ultimately depend on the timing on the calendar on when the show is rescheduled. My fear is that going forward with the show with the planned dates would have a bigger negative reaction that CigarCon – and that's something nobody wants to see.
Photo Credit: Cigar Coop