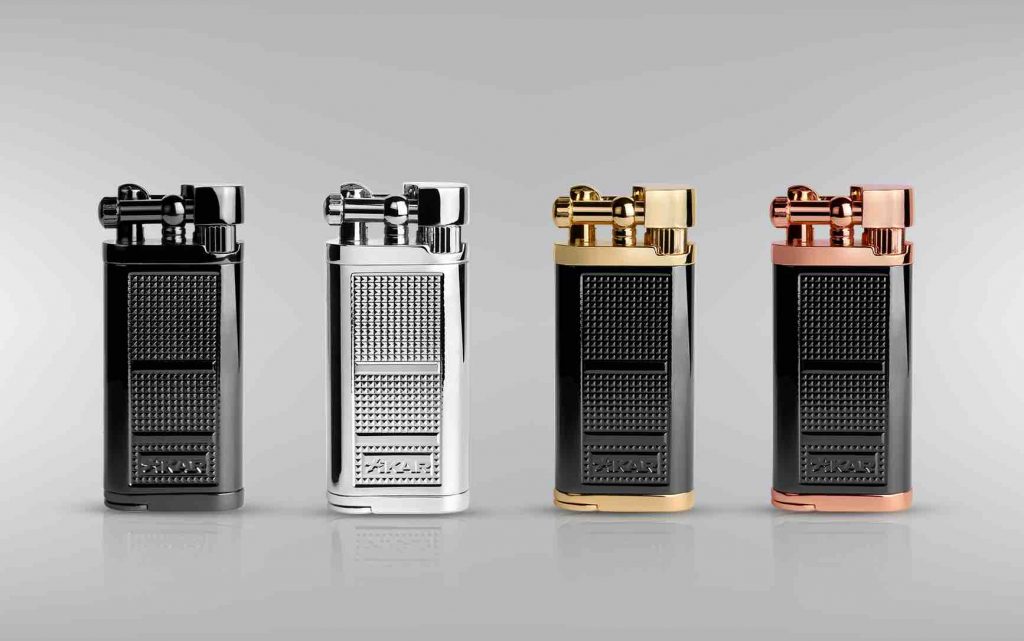 XIKAR has announced an upgrade to its Pipeline Series of lighters. The XIKAR Pipeline is the brand's single soft-flame lighter series designed for both pipe and cigar smokers. The series will now feature an upgraded body treatment with durable plated finishes. Pipeline will now be offered with all-chrome, all-black, black and gold-tone, and black and rose-tone finishes.
The pipeline features a stainless steel body and retro-styled hinged flame cover. Additionally, there is an integrated tamper and scraper on the bottom for pipe smokers. Suggested retail is $64.99.
Other benefits and features include:
Soft flame
Flint ignition
Durable plated finished
Classic slim design
Adjustable flame height
Integrated pipe scraper and tamper
Supported by the XIKAR Limited Lifetime Warranty
The three black colored options are shipping now and the chrome option will be available in March.
Photo Credit: Quality Importers