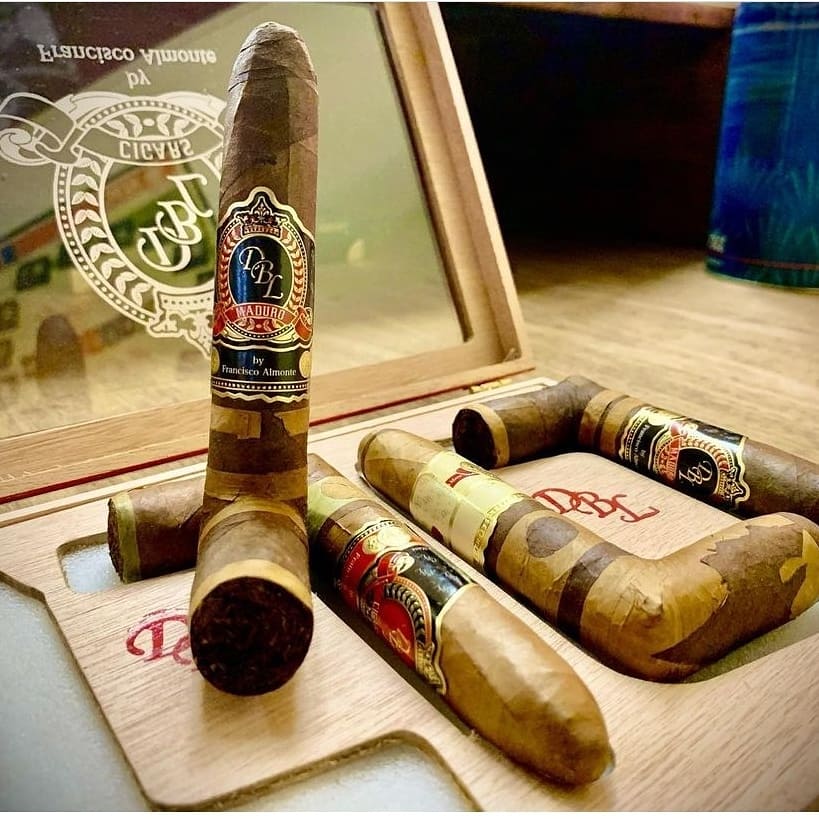 DBL Cigars by Francisco Almonte has begun shipping their newest release, La Pipa. The name La Pipa translates to the Pipe representing the shape of this cigar.
La Pipa is produced at Tabacalera DBL in Santiago, Dominican Republic. Each cigar has intricate artwork unique to the invidiual cigar. DBL Cigars says La Pipa is the first cigar of its kind to be offered in a regular production.
La Pipa is available in one size (6 7/8 x 56), but features three different wrapper combination options:
San Andres Mexican Maduro wrapper with artwork of Candela and Connecticut
Ecuador Habano wrapper with artwork of Candela and Maduro
Ecuador Connecticut wrapper with artwork of Candela and Maduro
For each of the three wrapper options, the cigar features a common binder and filler:
– Binder: Sumatra from Indonesia
– Filler: Piloto Cubano and T13 from Dominican Republic
La Pipa is packaged in a unique 4-count box. Pricing for each cigar is set at $18.00 MSRP,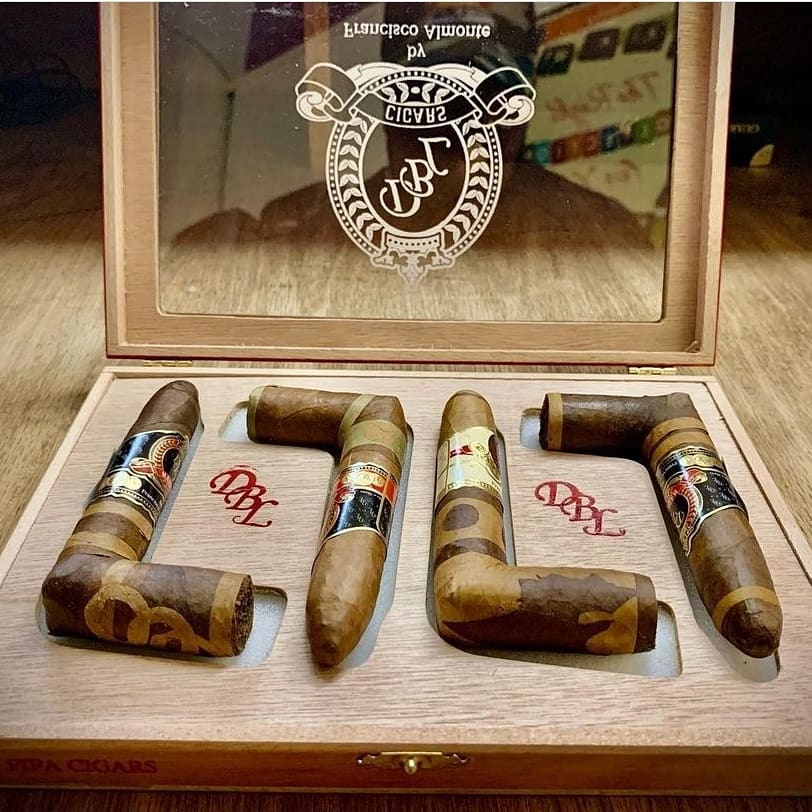 The cigar is produced by Junior Almonte, a Dominican artist and cigar roller who is the cousin of DBL Cigars owner Francisco Almonte. According to DBL Cigars, between the design of the wrapper and the shape of the cigar, only 12 to 16 cigars per day can be produced at Tabacalera DBL.
In a press release announcing La Pipa, Francisco Almonte commented, "La Pipa is a piece of art. I love a challenge and this cigar was definitely a challenge to perfect. The draw, the construction, and the combustion are incredible and this cigar tastes amazing."
Photo Credits: DBL Cigars