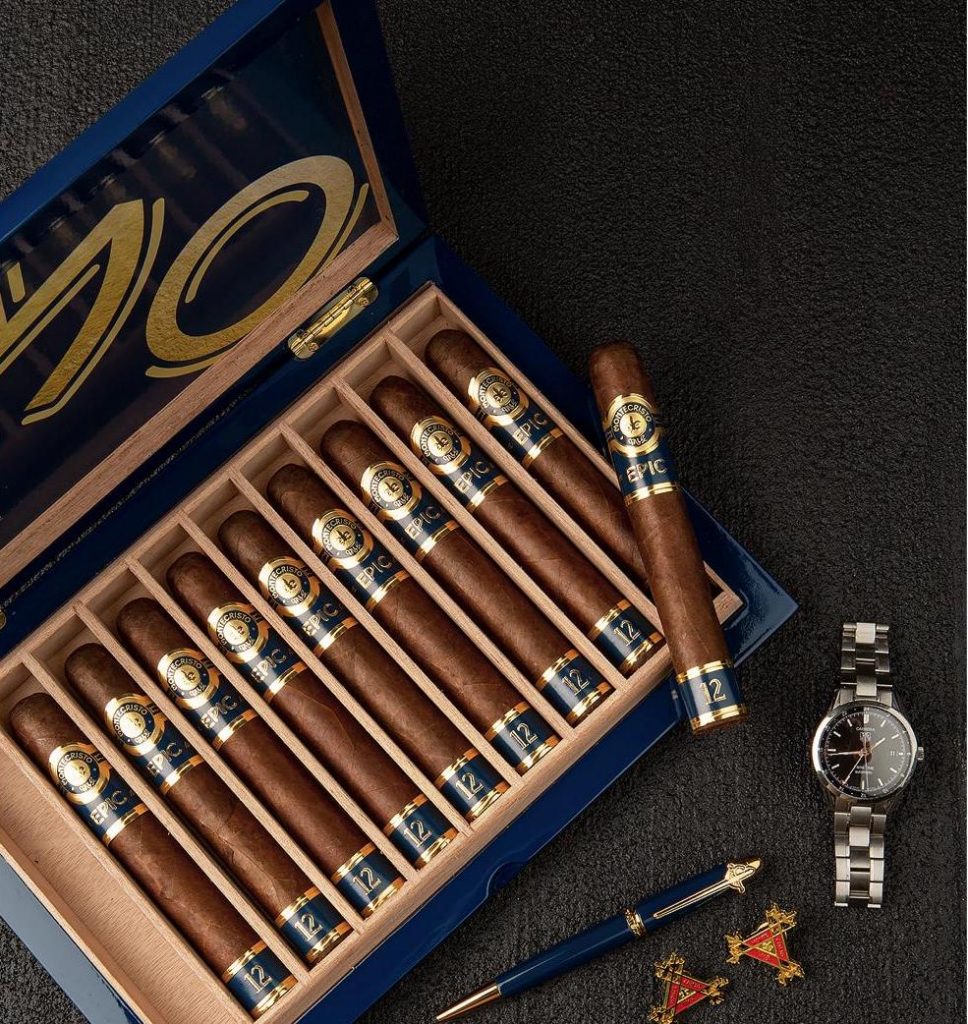 Altadis USA has announced a new installment under its Montecristo Epic line known as the Montecristo Epic Vintage 12.
The Montecristo Epic line was launched in 2012 with the Montecristo Epic Vintage 2007, a cigar that featured tobaccos from a 2007 vintage crop. Cigar Aficionado reported the Vintage 12 utilizes a 2012 vintage crop.
"To create our Epic line, we select only the very best seeds and let them grow in our most exclusive soils until we have a crop worthy of the Epic name," says Tabacalera de Garcia Product Development Manager Pedro Ventura, a member of the Altadis' Grupo de Maestros, in a press release.
The cigars also feature blue banding with some already calling this the "Montecristo Blue."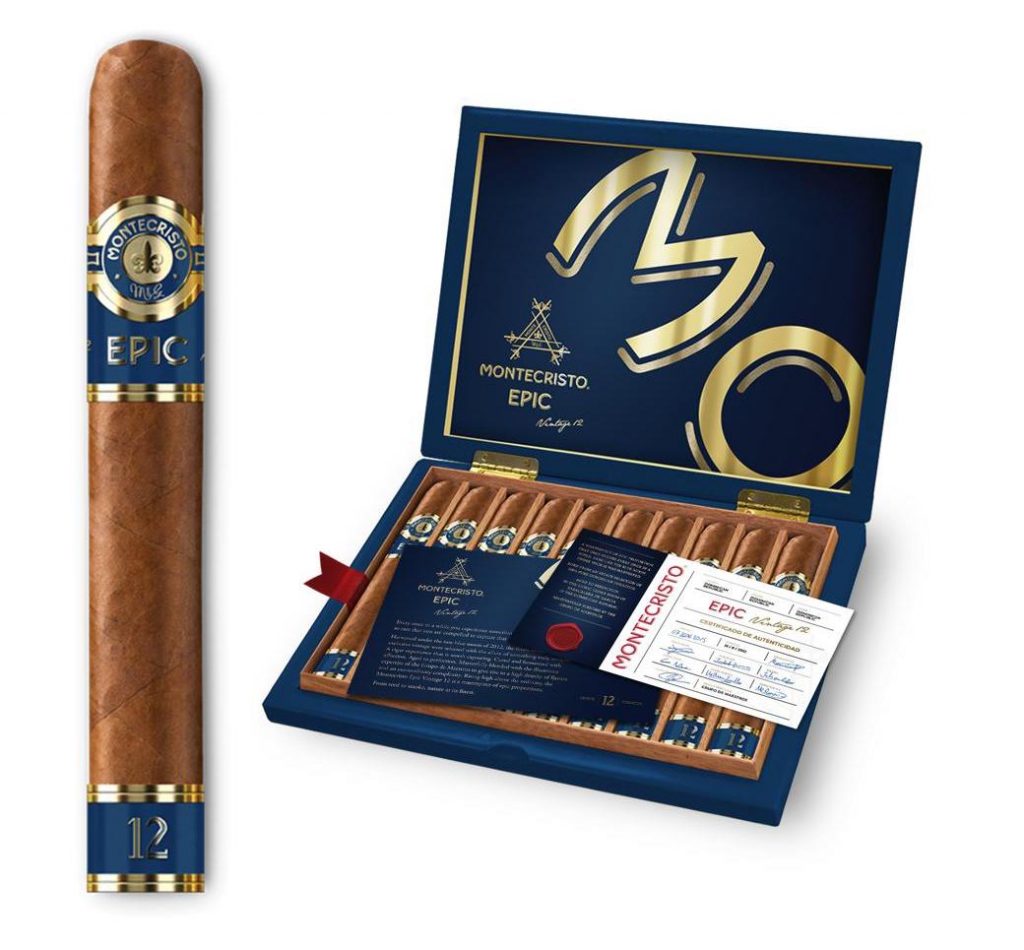 The cigar features an Ecuadorian Sumatra wrapper over a Dominican binder and a combination of Dominican and Nicaraguan fillers. Cigar Aficionado also reported that the filler contains Dominican tobacco grown in 2012, which Director of Product Capability Rafael Nodal told the publication is the cigar's defining element. The cigars are available in two sizes – Blue Toro (52 x 6, MSRP $17.75) and Blue No. 2 (50 x 6, MSRP $18.50). Both sizes are presented in ten-count boxes. Production is handled out of the Tabacalera de Garcia factory in the Dominican Republic.
The Montecristo Epic Vintage 12 is the third installment of the Epic series. In addition to the Vintage 2007 release, there was a limited edition Montecristo Epic Craft Cured released three years ago.
Photo Credits: Altadis USA