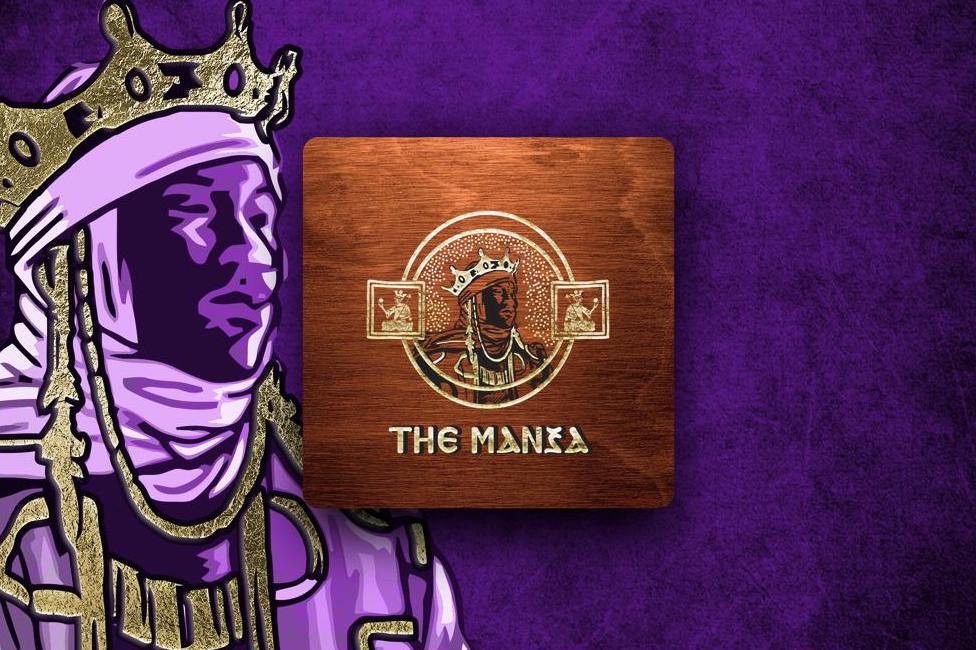 Alex Spencer Reserve has announced the has added three extensions to its Mansa line. The company launched its first release The Mansa back in November of 2019. Today the company announced it has added a Nicaraguan Habano blend to complement the original Mansa (San Andres) line.
The Mansa Nicaragua Habano features an undisclosed blend and is available in two sizes: 6 x 54 Toro Box Pressed (SRP $12.50) and 7 x 60 (SRP $15.00). Most recently the company had a 7 x 60 box pressed size to The Mansa San Andres line to go along with the 6 x 54 Box Pressed. Both The Mansa San Andres and The Mansa Habano Natural lines are now available in the same sizes and both are in ten-count boxes. Total production is limited to 1,600 boxes per year.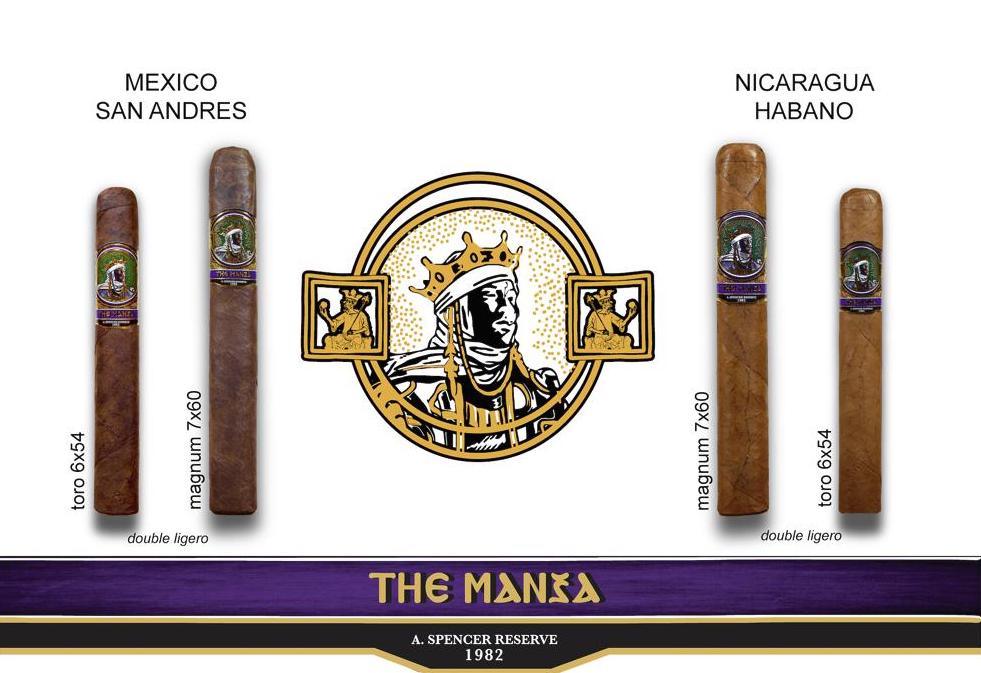 In a press release, company founder Alex Spencer commented:
"The Mansa cigar highlights and celebrates the people of Africa and the African diaspora as the first and largest contributors to the commercialization of tobacco around the world. As an African American I take great pride in the history and wealth of our people and culture. I want to bring forth my love premium cigars and shed some light on the history Africans played on the world of tobacco. Tobacco, like coffee shows historical origins in Africa.

The more I came to study the influence Africans played in the history of tobacco and tobacco cultivation, the more I wanted to develop a brand with an African theme. Whom better than Mansa Musa, the 14th century African Emperor who remains to this day as the wealthiest person ever to adorn artwork of my cigars.

My passion for African history, culture, and our people run in my blood. I have the same passion for tobacco and for creating memorable blends people will want to enjoy and revisit often. It is for this reason that over the past 2 years I have been working closely with our factory in Honduras to develop 3 additional lines to The Mansa brand of cigars. The original Mansa cigar is a box pressed Toro 6×54 which features a dark and rich Mexican San Andres Wrapper, Honduran and Nicaraguan binder and fillers. We have since then added a new vitola, a Magnum 7×60 box pressed cigar. The blend remains the same, although we did kick up the strength and flavors with some very rare and highly sought after tobaccos from Jalapa and Esteli, Nicarauga.

We are also introducing now a new Nicaraguan Habano Natural blend in similar sizes. 'Blends are confidential and proprietary. All I ask is that you try them once and let the blend speak for itself.'"
Production for both blends of The Mansa is handled by Tabacalera Kafie in Honduras. Distribution is handled through Kafie Trading Company including its Boutique Smoke sales site.