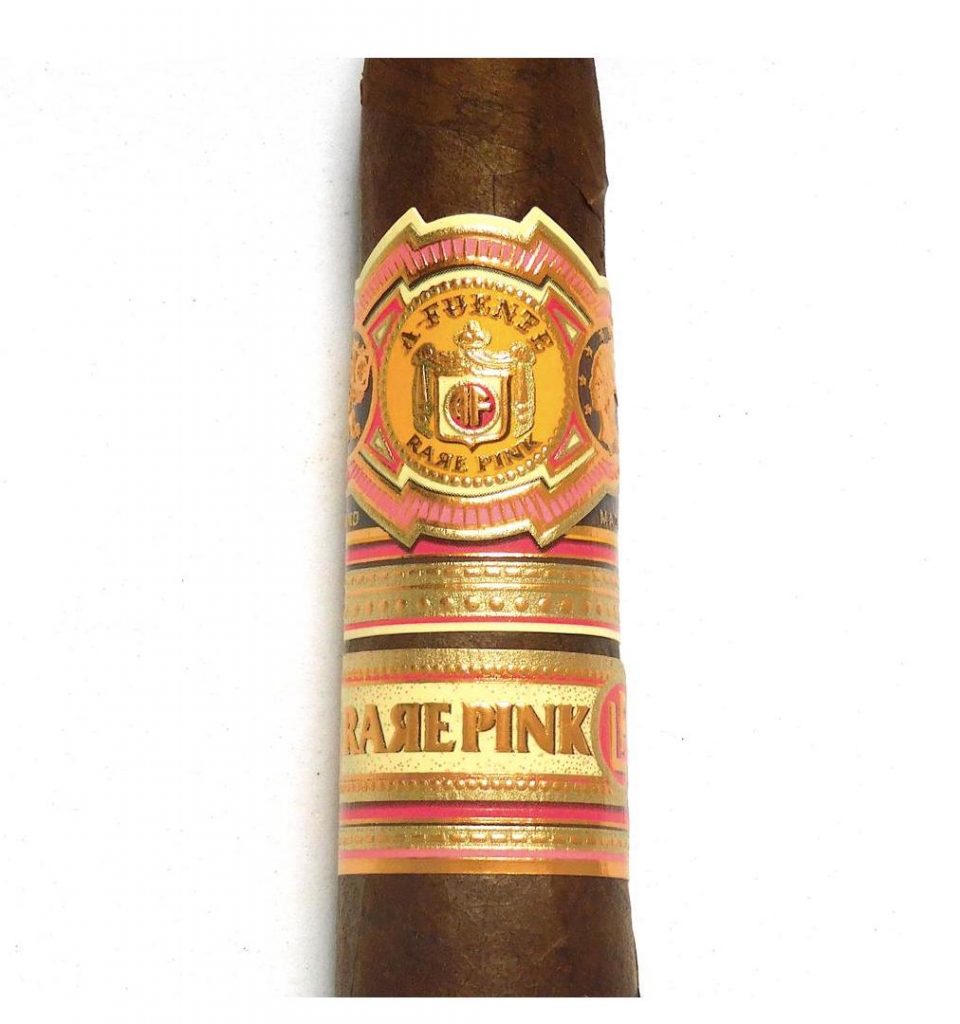 Two additional sizes are being added to the Arturo Fuente Rare Pink line. The first is a 3 3/4 x54 figurado known as the Queen of Hearts. The second size will be a longer 7 1/4 x 53 figurado. The new sizes are targeted to ship in October of 2021. News of the line extensions were first reported by Cigar Aficionado.
The Rare Pink line was introduced late in 2020. The cigars were blended by Carlos "Carlito" Fuente Jr., who was inspired by his daughter Liana to create the line. Liana had lost both her grandmother and aunt to breast cancer and is very supportive of the cause of breast cancer research. The planned October release coincides with Breast Cancer Awareness Month.
Rare Pink is an all figurado line much like the Arturo Fuente Hemingway line.  Last year four sizes were released in small batches: Happy Ending (5 1/2 x 53), Short Story (4 x 49), Signature (6 x 46), and Work of Art (4 7/8 x 60). While the Hemingways use a Cameroon wrapper, the Rare Pinks use an Ecuadorian wrapper from the Oliva Tobacco Company's La Mecca farm.
The name Rare Pink is also appropriate as not only is pink used in the packaging and banding, but the cigar was very difficult to obtain. Last year, Arturo Fuente released very few of the cigars and allocated to those retailers who were members in good standing of the Premium Cigar Association (PCA).