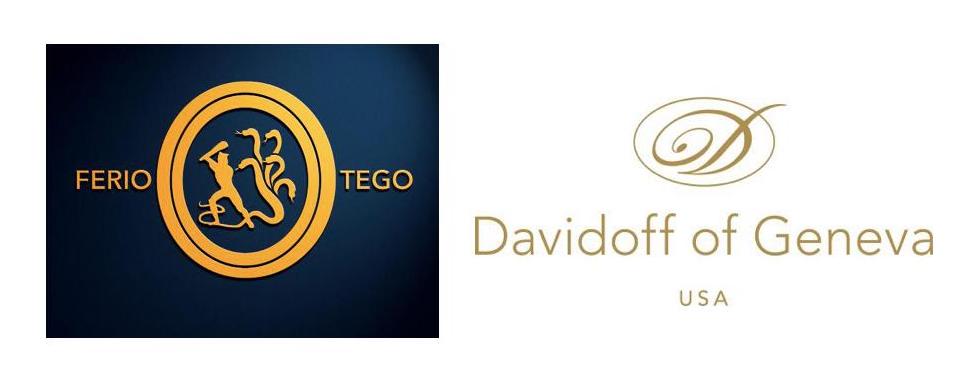 Ferio Tego, LLC, has announced it entered into an agreement with Davidoff of Geneva USA, for the distribution of Ferio Tego's portfolio of products in the United States and its territories. The announcement of the agreement came at the Davidoff of Geneva sales meeting in Islamorada, Florida. The agreement goes into effect immediately.
Ferio Tego LLC is a venture formed by two former Nat Sherman executives Michael Herklots and Brendon Scott. The company acquired the brands formerly owned and distributed by Nat Sherman International LLC. This includes Timeless, Metropolitan, and Ancora among others. The company will also distribute its own branded products. Ferio Tego's premium cigar products are currently in production, post-production and aging. The companies expect to begin shipping products this summer.
Under the terms of the agreement, Davidoff of Geneva will handle sales, distribution, and fulfillment for all Ferio Tego products. Ferio Tego will continue to work with its existing manufacturing partners, Quesada, Plasencia, and Davidoff. Specifically, Metropolitan Host products will continue to be produced by Davidoff in Honduras. The other branded products will continue to come from Quesada and Plasencia. All of the brands will remain the same and the blends will be unchanged. The one difference is the former Nat Sherman brands will now carry the Ferio Tego name and not the Nat Sherman name.
In addition, the move is a sort of homecoming for Herklots. Prior to joining Nat Sherman in 2011, Herklots managed two of Davidoff's retail stores in New York.
In a press release, Michael Herklots, Principal and co-Managing Member of Ferio Tego said, "This is quite a proud moment; one of excitement and exhilaration but also one of profound gratitude and appreciation. Reflecting over the last year, our lives have been disrupted in unimaginable ways, and yet through all of the tumult, here we are with renewed energy and new opportunities, not only to launch a new brand and company in Ferio Tego, but to also restore and preserve the legacy of Timeless and Metropolitan, which we worked for so long to build."
Brendon Scott, Principal and co-Managing Member of Ferio Tego said, "We are excited about the future of Ferio Tego and our partnership with Davidoff of Geneva, USA. We are working hard with the Davidoff team and our other manufacturing partners to continue the heritage of quality and consistency of our brands and bring them back into the humidors of retailers and consumers as soon as possible."
"Speaking on behalf of the entire Davidoff of Geneva team, we are excited to begin this journey with Michael and Brendon, along with our trusted business partners in building the Ferio Tego brand in the United States. Together, we will be restoring iconic and long-tenured product lines, along with implementing strong innovation plans for the future. Michael's history and legacy within the premium cigar industry and our company are well known, therefore his return to working with Davidoff is a natural fit. Our shared legacy aside, Ferio Tego is [sic] great strategic fit for our company with their premium portfolio, which is built by and for true cigar connoisseurs," said Dylan Austin, President, Davidoff of Geneva Americas.
Ferio Tego is sticking to the phased implementation plan when the company announced its launch. The plan is to launch the company's flagship Ferio Tego brand in a limited 2021 release. This will be followed by the Timeless Collection and Metropolitan Selection. In addition, the company will bring back its Ancora brand of accessories later this year. During this process, Davidoff will integrate the complete Ferio Tego portfolio into its current portfolio and will be represented by Davidoff's sales team.
During the first day of Davidoff's sales meeting, Herklots also said, "I spent nearly the first half of my career working for Davidoff of Geneva in New York City, and after leaving to join Nat Sherman International, Brendon and I spent the subsequent almost ten years working closely with Davidoff in the manufacturing of our Host and Host Maduro blends, as well as being reciprocal vendors and customers between our respective retail stores. It feels quite fitting to come full circle in a way."