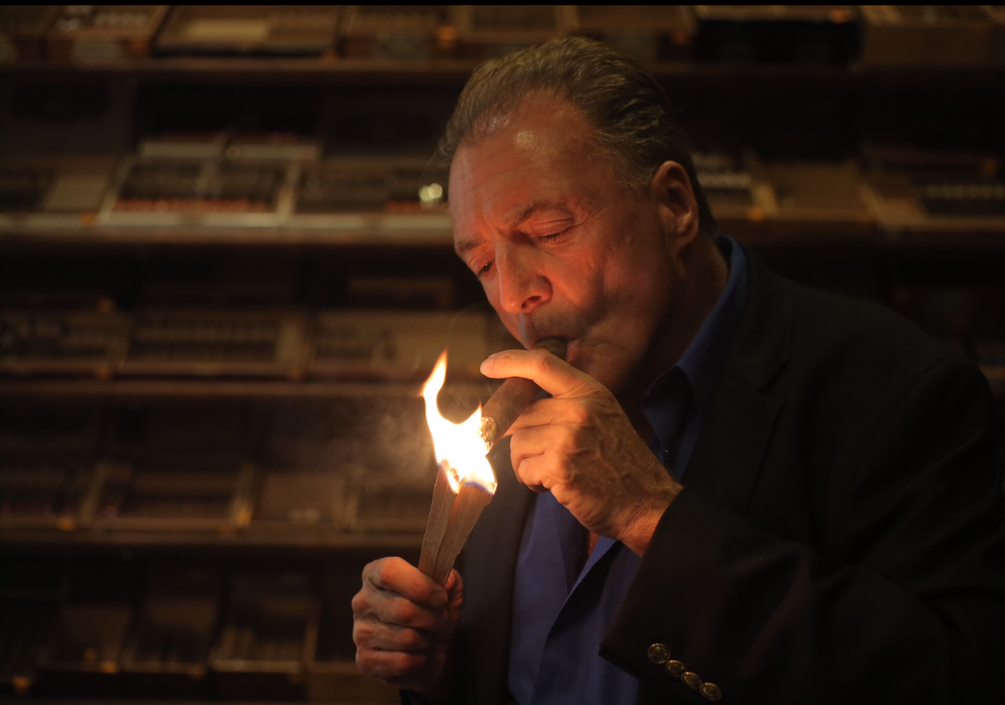 Armand Assante is well-known as a decorated Hollywood actor. He has won an Emmy Award and has had several Golden Globe Nominations. He has played such characters as John Gotti (his Emmy win), Odysseus, and Napoleon Bonaparte. Throughout his career, Armand has been known to be a cigar enthusiast. He's also been a cigar brand owner and one who has embraced the old-school techniques of the handmade cigar-making process. More recently, he has been involved in a digital media entertainment project called VirtualCons. While premium handmade cigar making and digital entertainment are opposite sides of the spectrum, Assante is embracing them both and looking to bring his two worlds together as he also sets his sights on returning to the premium cigar business.
The handmade premium cigar industry has always embraced the idea of being a small cottage industry. At the same time, when someone with celebrity status has shown an interest or entered the industry, it has generated a lot of excitement. And while some celebrities have shown an interest in the cigar industry, only a select few have made a commitment to the industry. Armand Assante is one of those.
In 2013, Armand Assante launched his own brand Ora Vivo into the marketplace. Armand was a cigar enthusiast and was looking to get into the business. Through Chicago-area broker Gary Macchione, he was introduced to Victor Vitale. Armand, Gary, and Victor formed a partnership to bring Ora Vivo to market. Ora Vivo was a small batch project that made its debut in 2013. There was something unusual about Ora Vivo. It wasn't simply a licensing deal that was being done, it was something that Armand was coming into hands-on in the development of this project from conception to store.
Armand did all of the things you would expect a small brand owner to do. He was intimately involved in the selection of the brand. He recapped to me the weekend where he and Victor smoked through an enormous amount of sample blends until the final one was selected. It was a story Victor had told to me as well at the time Ora Vivo was launched.
There was more. Armand was soon making appearances at the IPCPR Trade Show, and he was doing cigar dinners. The cigar was also garnering critical acclaim in the cigar industry. He was getting immersed more and more in the cigar business.
"Ora Vivo was truly a labor of love and we certainly had the right people for the project. We had a great cigar, but in the end, distribution was a challenge," said Armand.
This didn't quench the fire that Armand had for premium cigars and the cigar business. It was clear from my discussion with Armand that he was very proud of the Ora Vivo project. At the same time, the many decades Armand had enjoyed cigars kept the fire going. From talking to Armand and listening to him, there is no doubt he wanted to take another shot at things.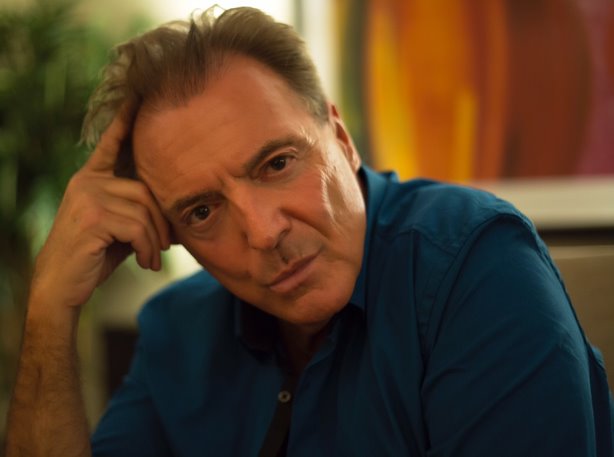 As much as Armand has embraced the old school when it comes to the premium cigar industry, he has also embraced modern technology. He was recruited by actor Federico Castelluccio to come into the fold at VirtualCons. VirtualCons is a venture formed by 3fams Productions, the creators of the first-ever SopranosCon. VirtualCons provided a free downloadable app that would bring the "Con" (convention) experience to fans across a variety of genres of entertainment.
"There were so many possibilities," Armand told me. It wasn't just the Con experience, but there were other opportunities. Armand mentioned a "cameo on steroids" that would allow consumers to easily book celebrities for events or other initiatives. He also mentioned how there are plans to use VirtualCons' digital platform to bring back many lost films – and this was something that truly excited him.
In true Armand Assante fashion, he didn't just lend his name to VirtualCons. This past week he was named Chairman of the Board of VirtualCons and will be working closely with co-founder CEO Michael Mota to expand the vision and reach of VirtualCons.
The VirtualCons connection has also helped Armand come back to his desire to bring his own cigar brand to market. VirtualCons President Brandon Siemen had a connection with Plasencia Cigars, and there was interest in working with Armand and vice versa. Armand was very well acquainted with the history of Plasencia Cigars, from the family's struggles through the Cuban and Nicaraguan revolutions. He understood the massive amounts of tobacco that they grow that are used by many brands in the premium cigar industry, and understood that only recently Plasencia Cigars had just gotten into having its own portfolio of premium handmade cigars.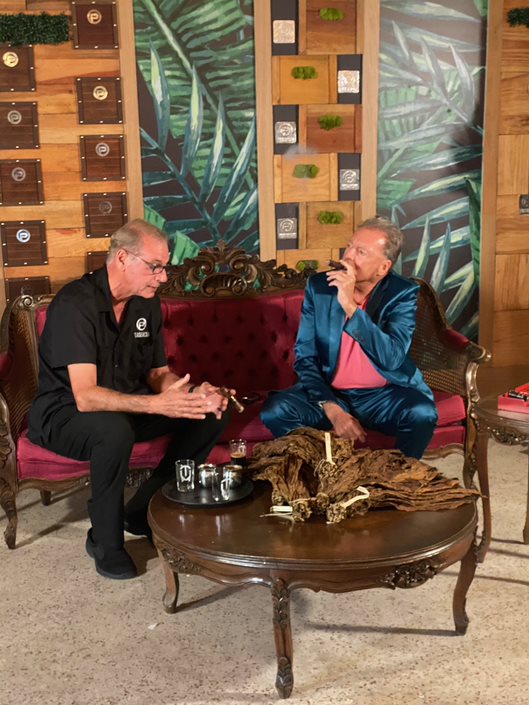 "The Plasencia family has a truly amazing story. I'm truly fascinated by it," said Armand.
Armand told me the Plasencia project is very much in the conceptual phase. The process of going through tobacco and blend selection is still to come. There is a plan on the table that could bring together the worlds of cigar making to some of the digital production work being done on CigarCons. Armand is hoping to produce a documentary on the world of premium hand-made cigars.
"The challenge would be the financing," Armand said in terms of producing a documentary, "but we hope we can get it done."
Perhaps one thing that really struck me is a parallel Armand made between filmmaking and cigar production. Armand said, "preproduction in filmmaking is difficult and it needs to be done properly when making a film." He went on to tell me that the preproduction process in cigar making is also important. You have to make sure you are working with the best tobaccos that have been properly selected, cured, and fermented. From his Ora Vivo days he noted the challenges of distribution despite having a world class cigar; and told me that is not unlike film making.
Armand enjoys smoking a variety of cigars. He listed Padrón and OpusX brand among his favorites. He is also very high on the Plasencia Alma Fuerte pointing out, "I really enjoy that cigar!"  Certainly, Ora Vivo remains a favorite of his and he said, "Someone just told me he found some online, I'm going to need to order some of them."
Finally, I couldn't let the interview go without mentioning my favorite Armand Assante film, Paradise Alley. It tells the story of three brothers living Hell's Kitchen, New York City in the 1940s who become involved in professional wrestling. The movie starred Sylvester Stallone as one of the brothers. Armand also played one of the brothers and I believe delivered the movie's outstanding performance. Armand told me a fact I did not know. Stallone originally pitched the idea of Paradise Alley before Rocky. After it was turned down, he went to work on the concept for the Rocky movie. Had Paradise Alley not been turned down, there might not have been a Rocky. But I'm sure in any case, Armand would have had a stellar career and I'm also sure he would have found his way into the premium cigar industry one way or another.
Photos Supplied by The Brand Agency; used with permission