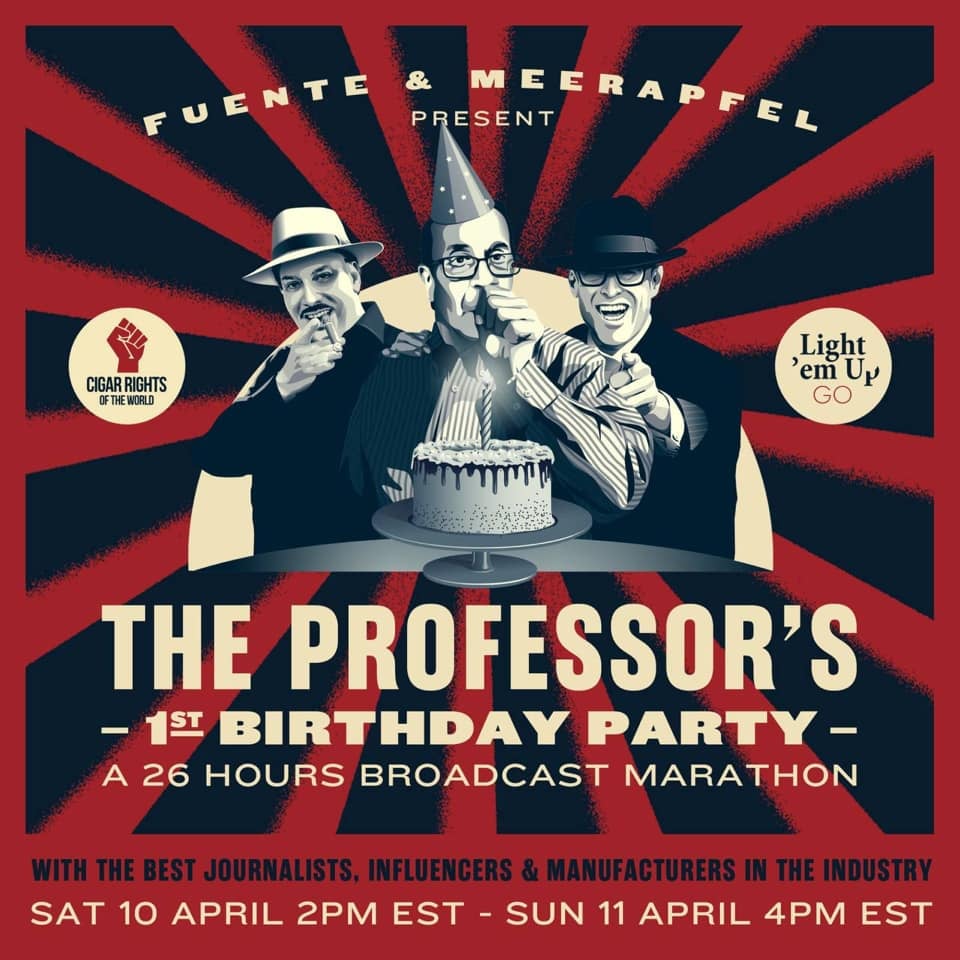 On April 10th, the Fuente & Meerapfel Present Meet the Professor Show would celebrate its one year anniversary. To commemorate, a 26 hour marathon show was put on. This show smashed the record for longest single cigar broadcast held by Tatuaje Cigars (14 hours). It was a unique format where one or two hour blocks were hosted by members of the cigar media.
Yours truly hosted hours 9 and 10 featuring Christian Eiroa, Jose Miguel Salvador and Andy Scharfman as special guests – plus some drop-ins from Cynthia Fuente and Melanie Sisco.
You can watch the whole 26 hour marathon below!