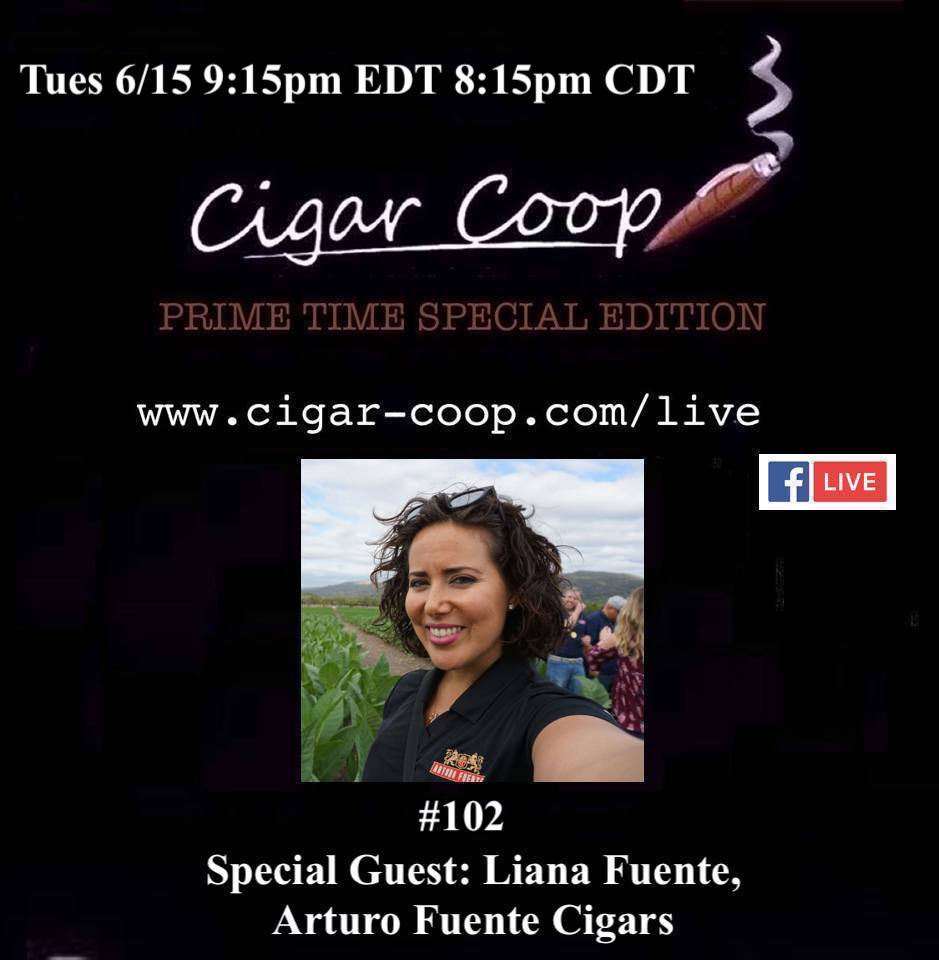 For Prime Time Special Edition 102, we welcome Liana Fuente of Arturo Fuente Cigars as our special guest. Liana's a fourth-generation Fuente, and we will talk about her experience working for one of the most iconic family-run businesses in the world.
In our second segment, we will begin Aging Experiment #4 with the Aladino Corojo Reserva Figurado!
Plus, we have a special Tabacalera USA giveaway, One Must Go, and our Great Things are Happening Segments.
All of this on the newsmagazine show for the cigar industry – Prime Time Special Edition. Tune in on Facebook Live for the live stream – 9:15 pm EST, 8:15 pm CST
Photo Credits: Cigar Coop