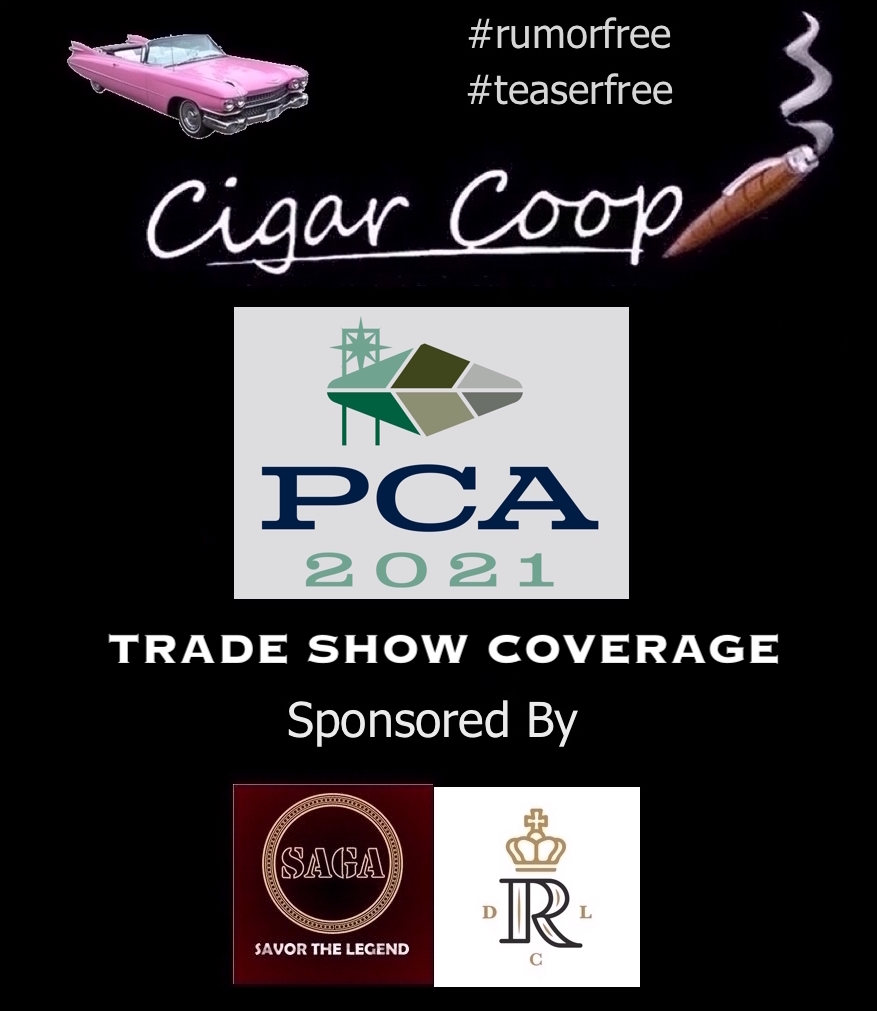 Last week we published our PCA Trade Show Coverage Pre-Game Schedule. Today, we are pleased to announce that thanks to the addition of two new team members to the Cigar Coop Team, we will be expanding our coverage from the PCA Trade Show itself!
I've always said that when it comes to cigar media covering the PCA Trade Show, it falls into two categories: Product Coverage and Personality Coverage. Since day one, Cigar Coop has been focused on Product Coverage. The goal is to provide information on as many new releases as possible. Over the past few years we have added Booth Coverage, and in 2019 we reported on 79 booths and 187 products. The lion's share of this coverage was in the form of written reports. There may be fewer products this year, but our plan isn't changing – we will continue to deliver the booth and product reports.
Personality Coverage has been another story. This focuses on interviews with key personnel from the Trade Show in the form of video.
Personality Coverage is best done through video. There was an ill-fated attempt at the 2012 IPCPR Trade Show to do video. At that time, video seemed to be what all the cool kids were doing. However, doing video is not easy. It's definitely not easy to do as just one man team and it's definitely not easy to do without the right video equipment. I learned that the hard way in 2012 and following that show, I turned the attention to Product Coverage.
In 2018, Bear Duplisea joined our Trade Show Coverage team and we started to do select video interviews. Since we wanted to focus on Product Coverage, there wasn't a lot of time to do these video interviews.  We learned if we wanted to do both comprehensive Product Coverage and comprehensive Personality Coverage a two-man team was not enough.
Now the game changes in 2021. With the additions of Ben Lee and Erron Nielsen, we are going to hit the ground running and bring  you Personality Coverage while not taking our foot off the gas on Product Coverage.
For the 2021 Trade Show, Will Cooper and Erron Nielsen will be handling the Product Coverage side of the house. This includes taking the photography and doing all of the information gathering necessary to cover the booths.  On the Personality Coverage end, Bear Duplisea and Ben Lee will be teaming up. Ben is very experienced in doing this type of Trade Show coverage, and we will tap into the best practices he has learned over the years.
Many will ask in a year that is expected to be a smaller Trade Show than in years past, why double-down on the Trade Show floor coverage?  The answer is that this is the perfect year to expand our team!  A smaller trade show will provide an opportunity for our new four-man team to be more effective. This will set the stage for growth over the next few years.
We invite our audience to join us and see our #nextLevel PCA Trade Show Coverage like you have never seen before!