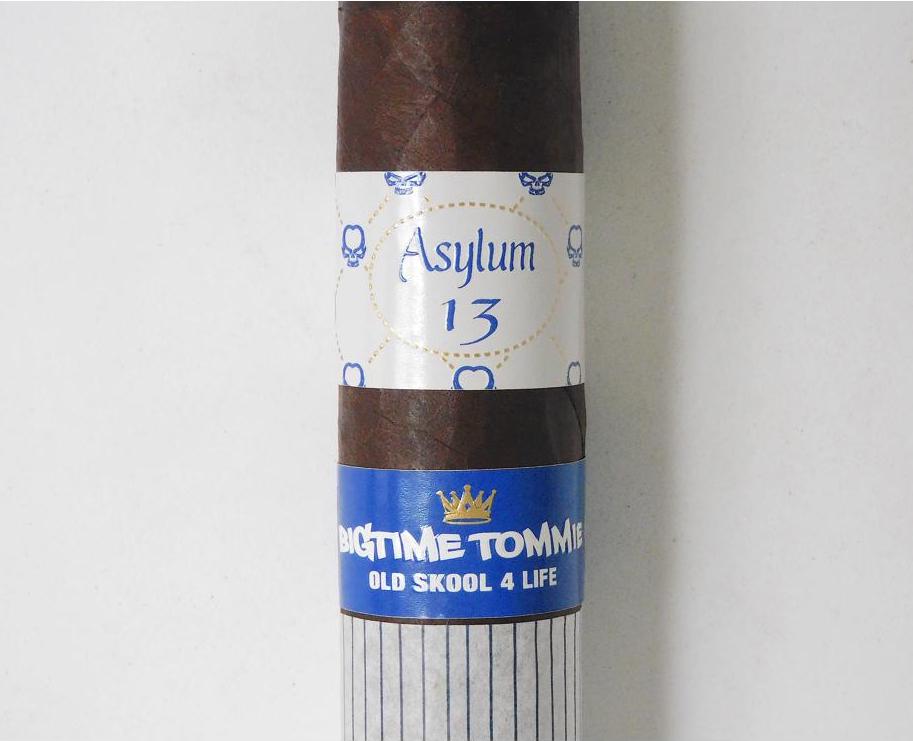 Asylum Cigars has added a second vitola to its limited production Asylum 13 BigTime Tommie line in the form of a 60 x 6 cigar.
BigTime Tommie is the nickname for Tommie Romola. Romola is a reality television star best known for his work on Carfellas and his appearances on America's Got Talent. Earlier this year Asylum Cigars launched the first BigTime Tommie cigar in the form of a 70 x 7.  The production is said to have sold out and along with the 60 x 6, another batch of the 70 x 7 is coming. The cigar is a Nicaraguan puro.
Word of the 60 x 6 Bigtime Tommie cigar first surfaced when Romola was a guest on KMA Talk Radio. This past week, The Cigar Authority had Romola as a guest in conjunction with the official launch of the 60 x 6.
Romola had been seen smoking an unbanded Asylum Cigar on America's Got Talent. This led to a meet with Asylum Cigars co-owner Tom Lazuka where Romola asked Lazuka if he could come up with a cigar for him.
It's anticipated the BigTime Tommie 60 x 6 will be showcased at the PCA Trade Show set to open on July 10th.
At a glance, here is a look at the Asylum 13 BigTime Tommie line:
Blend and Origin
Wrapper: Nicaraguan
Binder: Nicaraguan
Filler: Nicaraguan
Country of Origin: Nicaragua
Factory: Nicaraguan American Cigars S.A. (NACSA)
Vitolas Offered
60 x 6
70 x 7