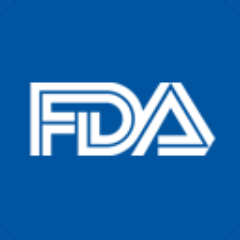 On June 11, 2021, the Office of Information and Regulatory Affairs published the federal government's Spring 2021 Unified Agenda of Regulatory and Deregulatory Actions. As part of the Spring 2021 agenda, the U.S. Food and Drug Administration (FDA) has withdrawn an entry related to premium cigars. The decision is good news for the premium cigar industry as it delays the enforcement of premarket rule requirements.
The Unified Regulatory Agenda is published twice a year and provides a status of upcoming regulations.
Back in March 2018, the FDA issued an Advance Notice of Proposed Rule Making (ANPRM) for premium cigars. In August 2020, the FDA concluded "the comments received by the FDA to date — both in favor of and against regulation of premium cigars — have not provided new data sufficient to address questions of whether the characteristics of premium cigars or their patterns of use may result in different health effects than other tobacco products." The FDA went on to say it planned to undertake a research effort specific to premium cigars and would seek public comment on the plan.
In August a district court ruled t the U.S. Food and Drug Administration cannot move forward with the enforcement of premarket rule requirements until he comes up with a streamlined process for premium cigars. This essentially delayed enforcement of premarket rule requirements and send the FDA back to the drawing board.
The Fall 2020 Unified Agenda did include an entry for a Request for Information (RFI) that would seek such comment. Since that entry, the FDA has contracted with the National Academies of Sciences, Engineering, and Medicine (NASEM) External Link to conduct a comprehensive and systematic assessment and review of the scientific literature and provide a final report of the study results. The NASEM review has begun and is expected to conclude in spring 2022.
The FDA says it will not conduct any further action related to the ANPRM nor request additional studies before the NASEM review is completed. As a result, the FDA has withdrawn the Unified Agenda entry pertaining to the premium cigars ANPRM and RFI.