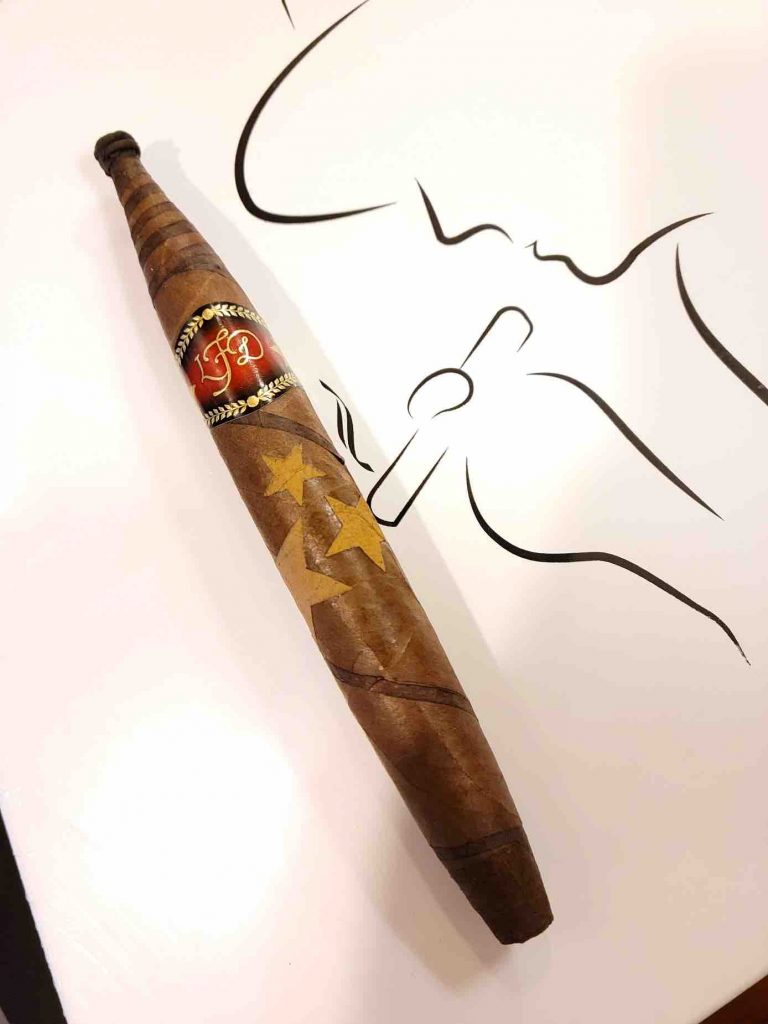 La Flor Dominicana and Hacking Gourmet will be doing a special Independence Day Episode of the Gourmet Smoke Sessions. The episode will feature the debut of the LFD "Stars and Stripes Cigar" as well as gourmet food preparation and an evening fireworks show. The event will be held in conjunction with Chicago-based retailer Jack Schwartz.
The Stars and Stripes Cigar is a 7 x 55 double figurado featuring an Ecuadorian Habano wrapper over Dominican binder and filler. The cigar is adorned with Connecticut Shade stars and Habano Maduro stripes. The cigar will be available for purchase and begins shipping June 9th. Pricing is set at $20.00.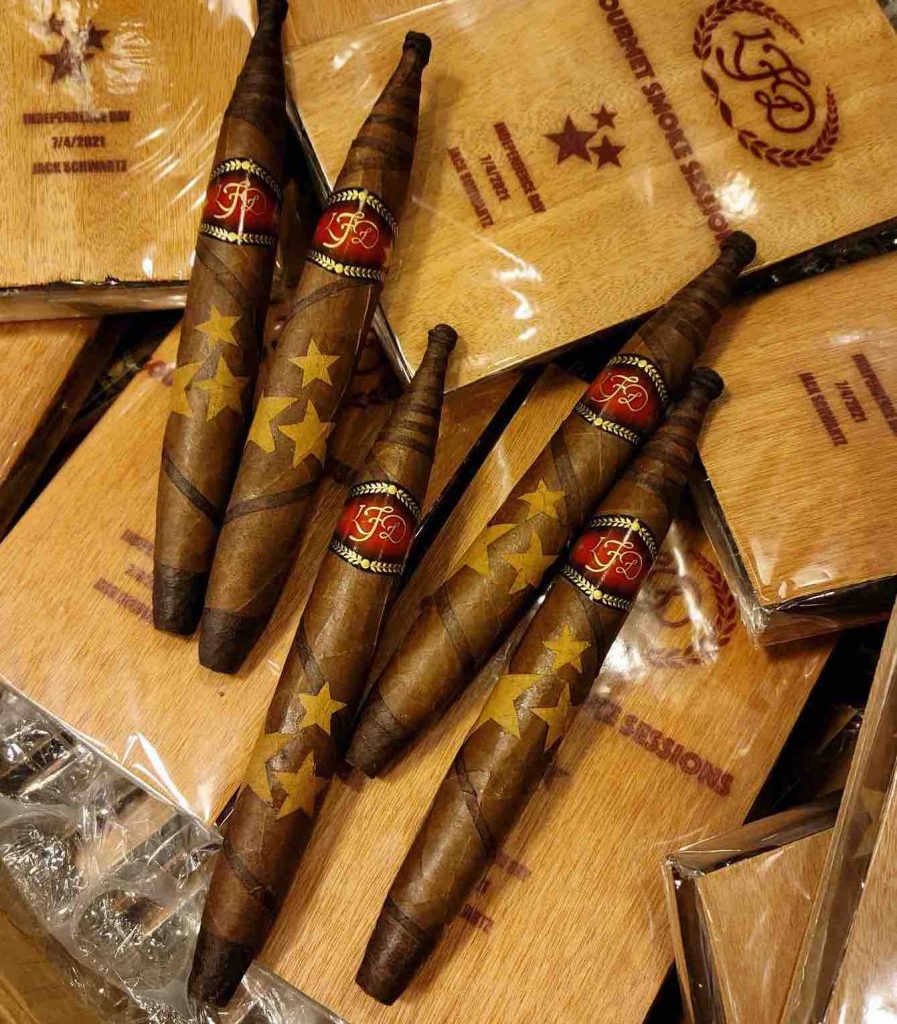 In addition, Miami meat purveyor, Meat N' Bone, has developed a chef-curated meal which will be prepared with instruction during the session by Hacking Gourmet's and La Flor Dominicana Vice President of Sales Jonathan Carney. The featured meal will ship nationwide through Meat N' Bone and arrive to participating guests in temperature stable packaging with all necessary ingredients included to participate along during the session or for guests to prepare at their leisure.
Participation details are featured on www.HackingGourmet.com and food packages are available through www.MeatNBone.com. The cigar packages will be provided through Jack Schwartz at www.JackSchwartz.com.
"Gourmet Smoke Session" will stream live at 3:00 pm eastern time with the Fireworks beginning at 9:00 pm eastern time. Both Live broadcasts will stream on Facebook and YouTube through La Flor Dominicana and Hacking Gourmet.
Photo Credits: La Flor Dominicana