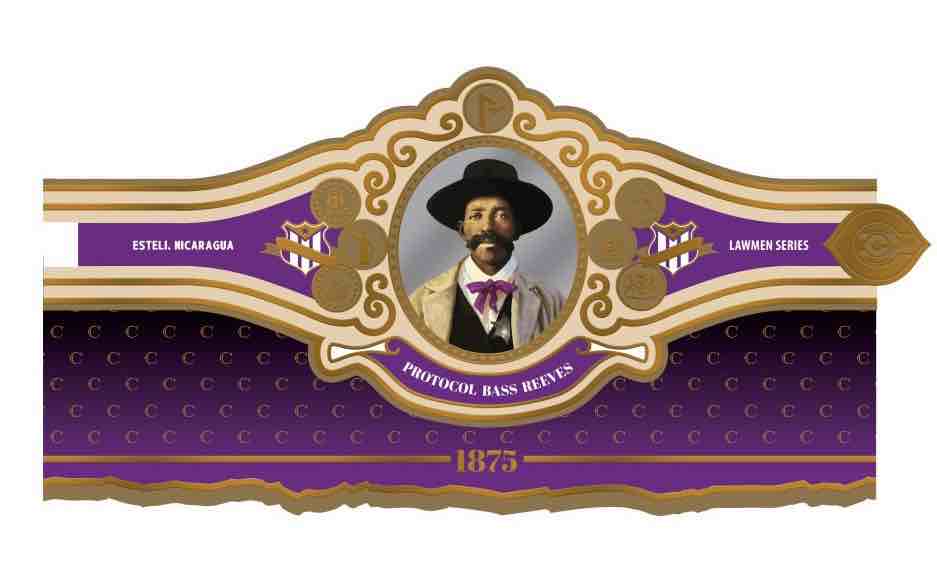 At the 2021 Premium Cigar Association (PCA) Trade Show, Protocol Cigars will launch the third installment of its Lawman Series, the Protocol Bass Reeves. Like the other installments, the Protocol Bass Reeves will have a natural and maduro offering along with its traditional, refined, and regal packaging.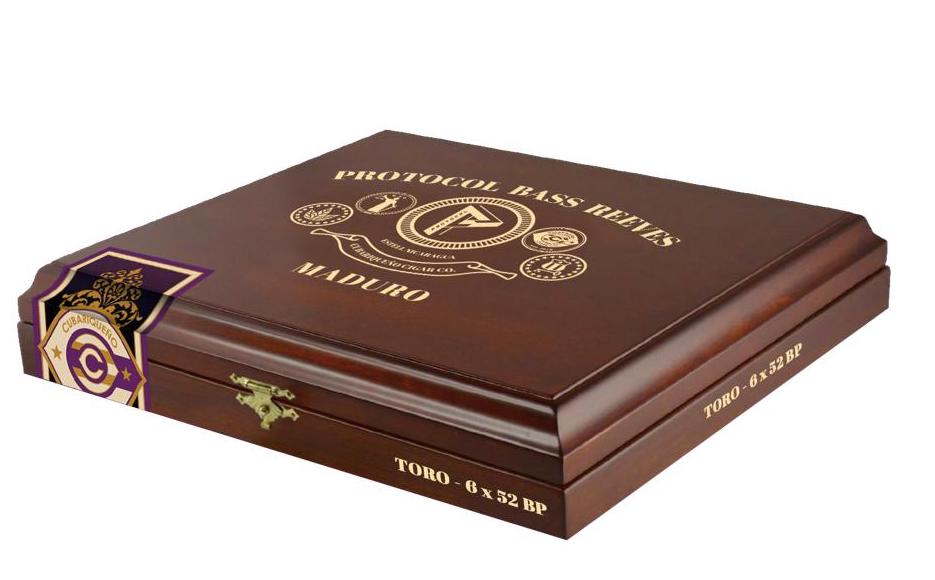 The Protocol Lawmen Series pays homage to those men and women in law enforcement who work hard fighting criminals. Protocol Bass Reeves follows the Protocol Sir Robert Peel and Protocol Eliot Ness releases. Bass Reeves was one of the first Black Deputy U.S. Marshals in history. According to Protocol Cigars, Bass Reeves arrested 3,000 criminals during his long career in Arkansas and the Oklahoma Territory, In 1875 he was sworn in as a U.S. Deputy Marshal.

"Bass Reeves was the inspiration for The Lone Ranger and we tried to incorporate that into the design of the packaging. We added a white horse and incorporated silver into the design on the vista because The Lone Ranger's horse was named silver. We can not think of a more deserving historical law enforcement figure to get a cigar in their honor!" Said Kevin Keithan, co-owner of Protocol Cigars in a press release.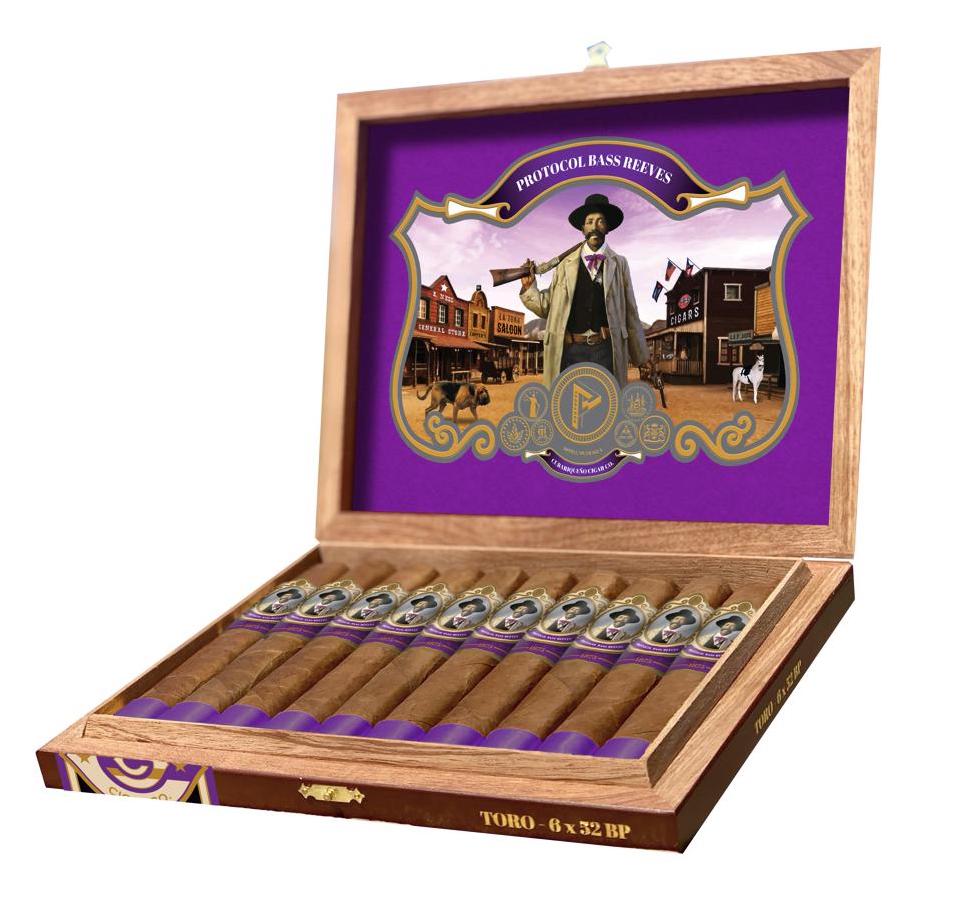 One thing that is different is while the Sir Robert Peel and Eliot Ness Natural offerings utilized Habano wrapper, the Bass Reeves Natural will feature a Ecuadorian Sumatra wrapper – marking the first time a Sumatra wrapper is being used on a core Protocol offering. The Bass Reeves Maduro features a Dark Nicaraguan Habano wrapper. Both the Bass Reeves Natural and Maduro feature Nicaraguan binder and filler. Each cigar is a 6 x 52 box-pressed. Production comes from the San Lotano factory in Ocotal, Nicaragua. The cigars are presented in ten-count boxes. Pricing is set at $119.50 per box for both the Natural and Maduro.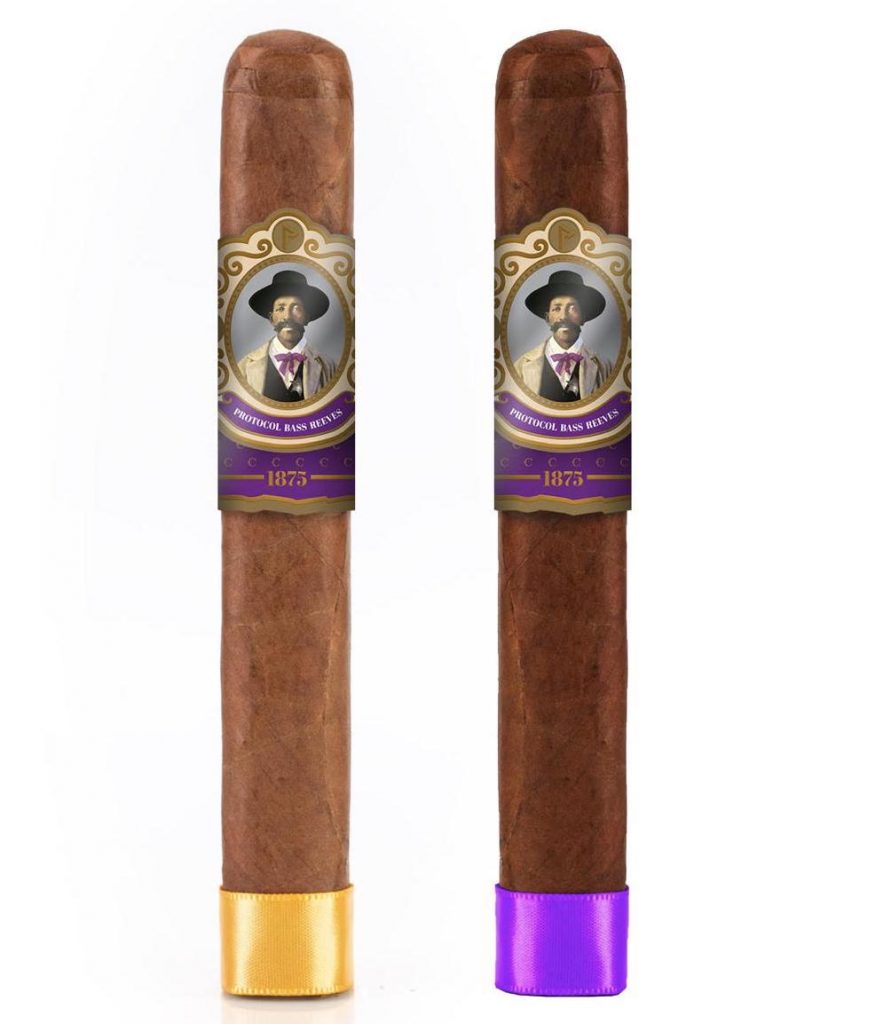 "Bass Reeves was blended with tobacco leaves from the different growing regions of Nicaragua. Both were blended to have incredible taste and balance. The maduro is a dark habano with sweet subtleness. The natural is a nutty sumatra with a delicious underlying spice note." Added Hector Alfonso Sr. Espinosa's Master Blender.
Juan Cancel added, "We are proud to feature Bass Reeves as the newest addition to the Lawmen Series. I feel it truly shows the diversity of the law enforcement community as a whole, that men and women from all races and ethnicities come together to serve the public at large."
The PCA Trade Show opens July 10, 2021 in Las Vegas, Nevada.
At a glance, here is a look at the Protocol Bass Reeves
Bass Reeves Natural
Wrapper: Ecuadorian Sumatra
Binder: Nicaragua
Filler: Nicaragua
Country of Origin: Nicaragua
Factory: San Lotano
Bass Reeves Maduro
Wrapper: Nicaragua Dark Habano
Blinder: Nicaragua
Filler: Nicaragua
Country of Origin: Nicaragua
Factory: San Lotano
Photo Credits: Protocol Cigars