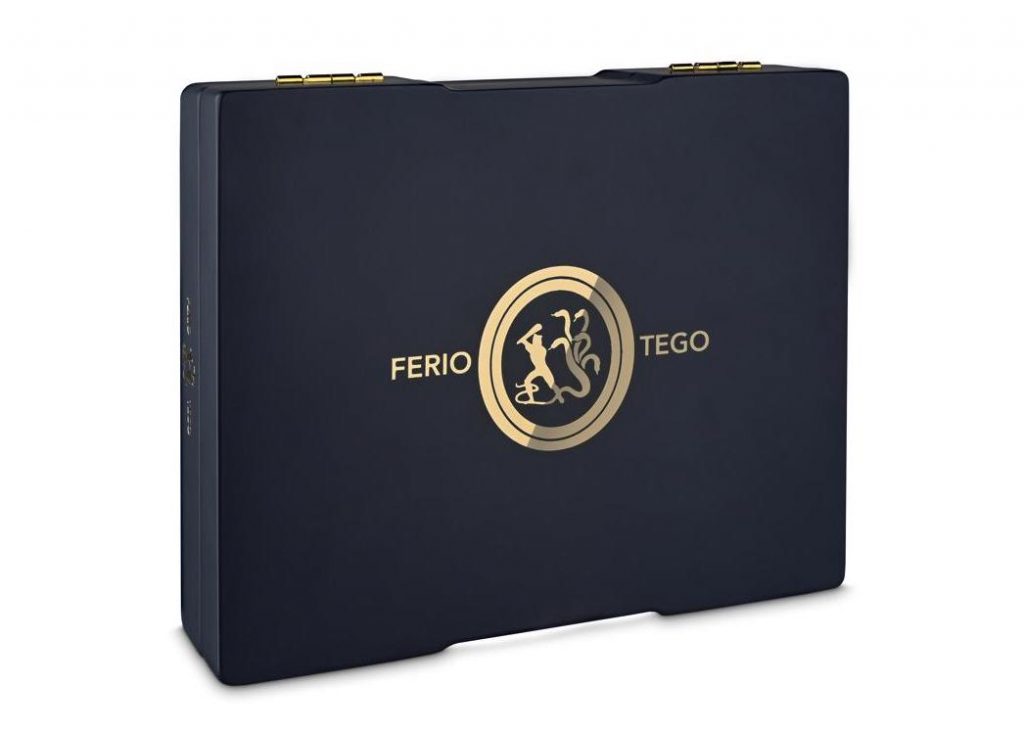 The wait is over. Today Ferio Tego, the new cigar venture started by former Nat Sherman International employees Michael Herklots and Brendon Scott, has announced the official launch of the Ferio Tego brand of premium cigars. There will be two limited offerings at first, Ferio Tego Elegancia and Ferio Tego Generoso.
The Ferio Tego Elegancia is produced by the Quesada family at their facility in Licey, Dominican Republic. The blend features an Ecuadorian wrapper, over a Dominican binder, and fillers from Nicaragua and the Dominican Republic.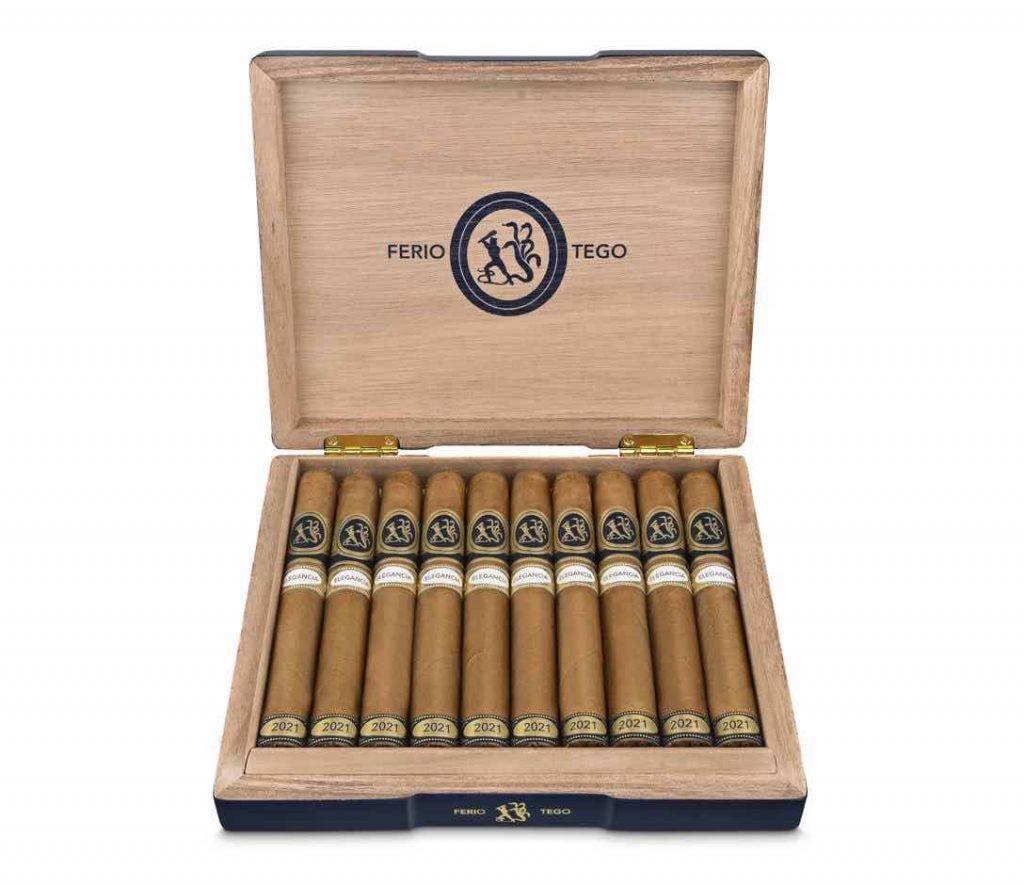 Meanwhile, the Ferio Tego Generoso is being produced by the Plasencia factory at their factory in Estelí, Nicaragua. The blend features a Honduran shade-grown wrapper, over a Nicaraguan binder and Nicaraguan fillers.

Both blends are offered in a 6 x 50 Toro format, packed in custom travel humidors of ten cigars each. The humidors are hand-made by Humidif Group's Cigar Box Factory in Estelí and come preloaded with the company's Gelly Humidity Control packs to ensure the cigars are properly maintained after they are acquired.
"Our 2021 Ferio Tego offerings are quite different from one another in style and pedigree, yet both share a commonality of balance and body", commented Michael Herklots, co-owner of Ferio Tego LLC, in a press release. "A mild cigar need not be thin on the palate nor flavor deficient, and a bolder cigar does not need to be ferocious and aggressive. We worked very hard together with the factories to achieve a full-bodied mouth feel and presence across both blends in order to establish a 'house style' so to speak, while still preserving the elegant expression of creamier brighter notes of Elegancia, and the generous presentation of dense savory notes of Generoso. Both blends stand on their own much the way a winery offers a Chardonnay and Cabernet Sauvignon together."
The initial shipments for 2021 Ferio Tego are currently being sent to retailers and are expected to arrive in stores the first week of October. The company says that due to the extremely limited production of the 2021 inaugural release, inventory will be allocated. Meanwhile, the 2022 release is in pre-production and will have much greater availability, though still limited in production. The company is not announcing production numbers. Pricing for both blends of the Ferio Tego 2021 will be $210 MSRP per humidor of ten cigars.
"We have worked very methodically these last several months, carefully considering every decision, ensuring that we are on solid ground before taking another step", added Brendon Scott, co-owner of Ferio Tego LLC. "We are excited to finally launch Ferio Tego in the U.S. and bring these wonderful new offerings to market. And we are equally excited for the relaunch of Timeless and Metropolitan in the coming months."
Distribution for Ferio Tego is being handled exclusively by Davidoff of Geneva USA for the United States and its territories.
Photo Credits: Ferio Tego LLC