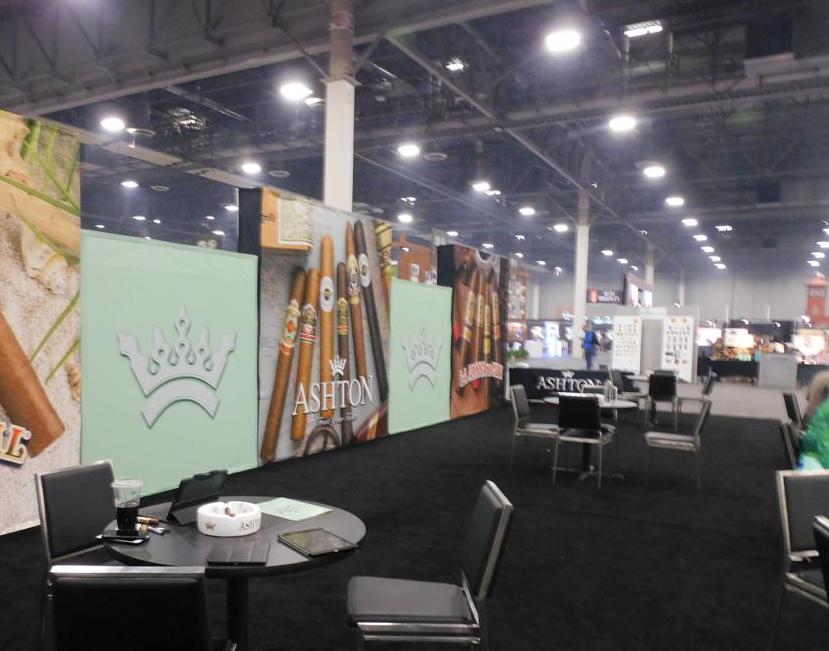 Our team's visit to the Ashton booth was quite interesting. We actually made two visits to the booth. The first day we somehow got on the topic of our first Ashton smoking experiences, and it seemed like we each had a memory to tell. On the second day, we got a chance to interview Vice President of Sales Andy Green. Ashton's booth had been simplified from recent PCA/IPCPR Trade Shows, but the good news was there was a new line to talk about in 2021 with the La Aroma de Cuba Pasión!
It had been a while since Ashton had launched any new product. 2017 had seen a couple of line extensions, but you have to go back to 2016 when San Cristobal Quintessence and La Aroma de Cuba Noblesse for the last time Ashton launched a new line at the Trade Show.
While it wasn't on display, La Aroma de Cuba Pasión was the featured product from Ashton Cigars. La Aroma de Cuba is an all-Nicaraguan cigar that features tobaccos from the Garcia family farms in Nicaragua. In particular, the Pasión features a Shade Grown wrapper from the field of Naramji, a region about 18 miles east of Estelí where the Garcias own farmland. It's the first all Nicaraguan puro in the La Aroma de Cuba line. The cigar will be available in six sizes and the pastel-like green banding really looks great on this cigar.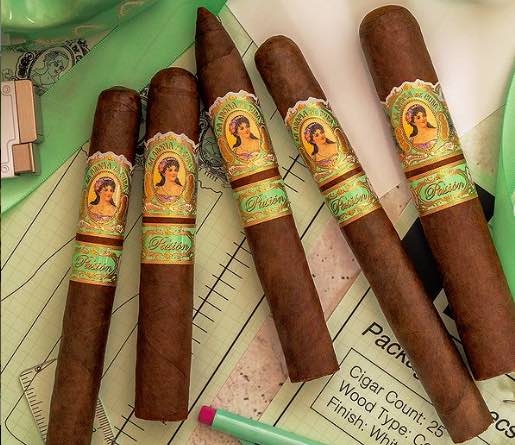 In addition, just prior to the Trade Show, Ashton released a new size of the San Cristobal Quintessence in the form of a 7 x 49 Churchill.
Interview with Andy Green, Ashton Cigars
Note: Due to age restrictions, you might have to click on "Watch on YouTube" to play the video
Product Reports
Photo Credits: Erron Nielsen for Cigar Coop