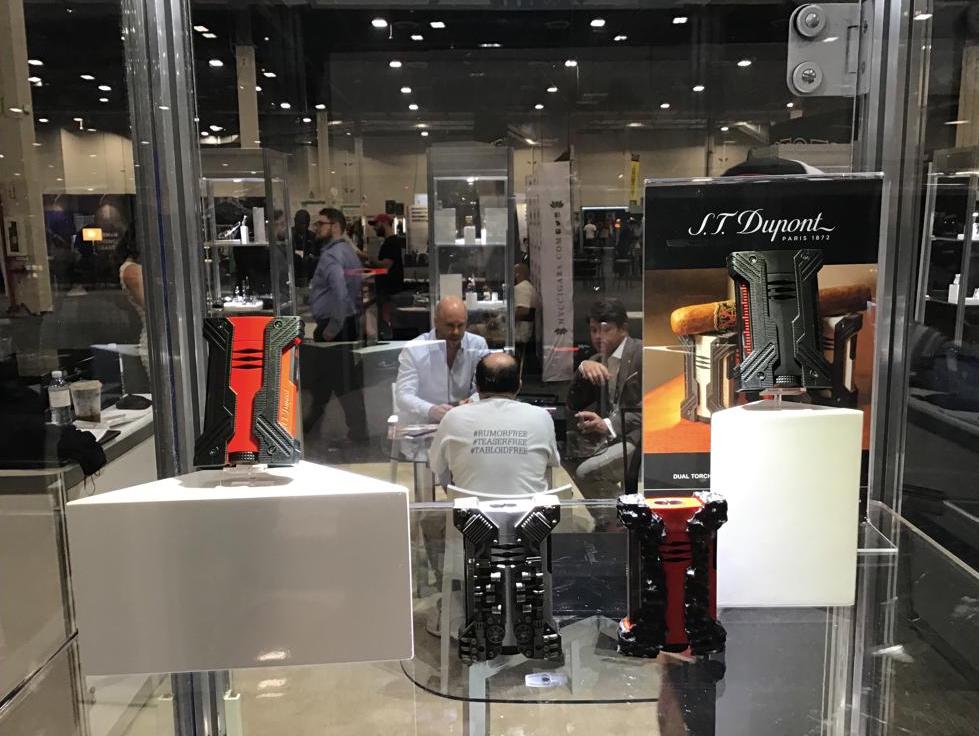 Coles of London may be a company many cigar enthusiasts are not familiar with. Earlier this year, Coles of London would take over the U.S. distribution for S.T. Dupont products from Davidoff of Geneva. Coles of London was already distributing S.T. Dupont's pen business, so adding S.T. Dupont's cigar accessories was a logical fit. What was quite clear was there was a lot of excitement and enthusiasm at being at the 2021 Premium Cigar Association (PCA) Trade Show from the Coles of London team – as well as some exciting new offerings.
Each year S.T. Dupont has an ultra-premium limited edition set. This year's collection is the Space Odyssey and there are two tiers – Prestige and Premier. The Prestige is the top of the line. It offers a Ligne 2 Lighter, Pen, Ashtray, Inkwell, and Cufflinks. The metals used in the pen and lighter are metals used by NASA in its rockets and spaceships. The items can be purchased separately, but the total value of this will set you back $13,000.00.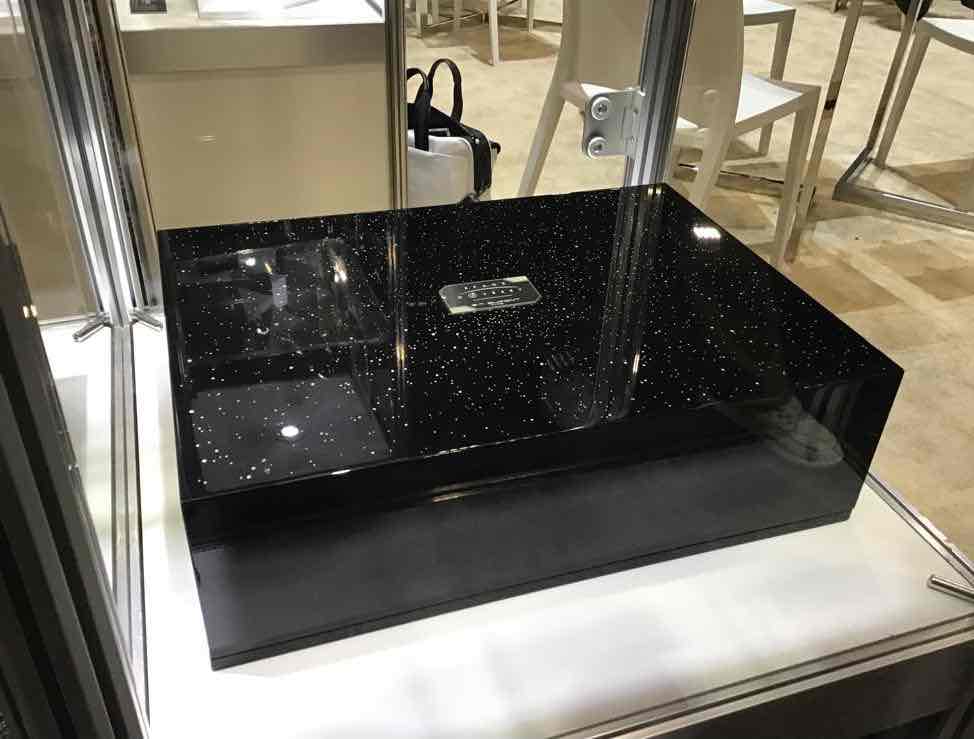 There is a more "affordable" option of the Space Odyssey, which is a Premier set of a Ligne 2 lighter and a Pen. Pricing for the Space Odyssey Ligne 2 Lighter is $2,000.00 while the Ligne 2 pen is $1,900.00.
S.T. Dupont's Le Grand line received two limited editions. Le Grand is S.T. Dupont's line that has a dual ignition system offering a soft flame or a torch. One is a yellow gold Derby lighter that also has a matching pen available. The other is a Black and Gold Cigar Club edition.  The lighting was very tough to photograph here, but the accompanying video will showcase nicely. Pricing for the lighters is $1,600.00 for the Derby and $1,800.00 for the Cigar Club.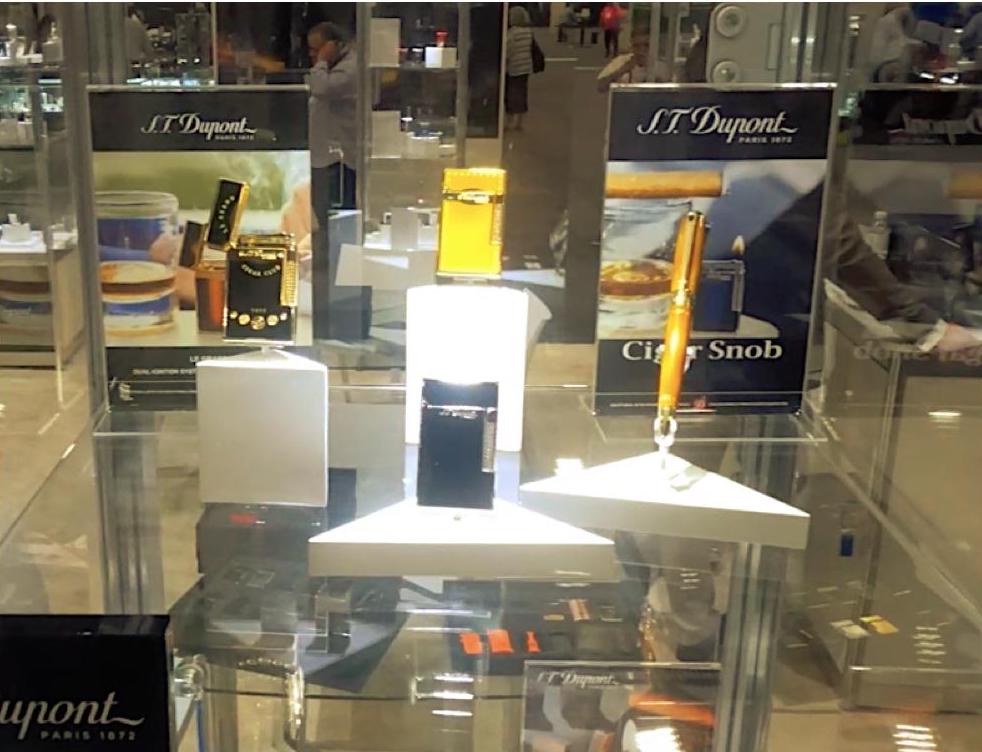 There are also new additions to the S.T. Dupont Perfect Ping Collection. This includes Ligne 2 options in rose-gold and blue and a couple of matte finishes with yellow gold and palladium. There are two new Ligne 2 Smalls – one with hand engraving and the other with gold and palladium. Pricing is $995.00 to $1,200.00 retail.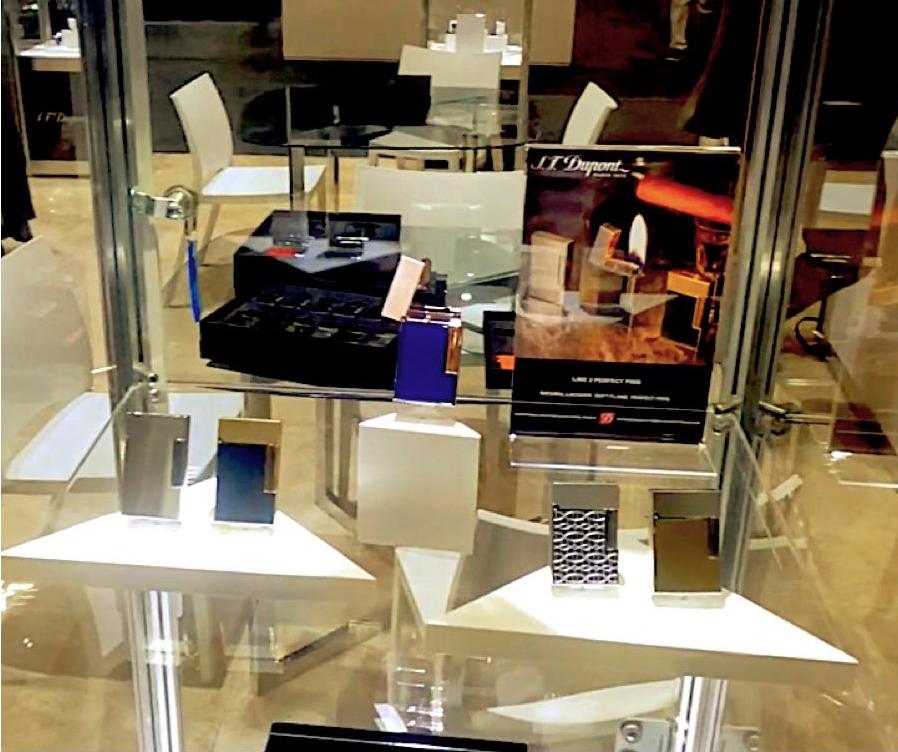 There are several other new items being offered. The Defi XXtreme, Megajet, and Slim 7 lines will receive new color options including Army Green, Harvest Orange, and Brushed Copper. The Cigar Club Le Grand lighter will also have a matching cutter. Finally, there will be Oliva branded Line 2, MaxiJet, and Cutters available. These are expected to be available in November.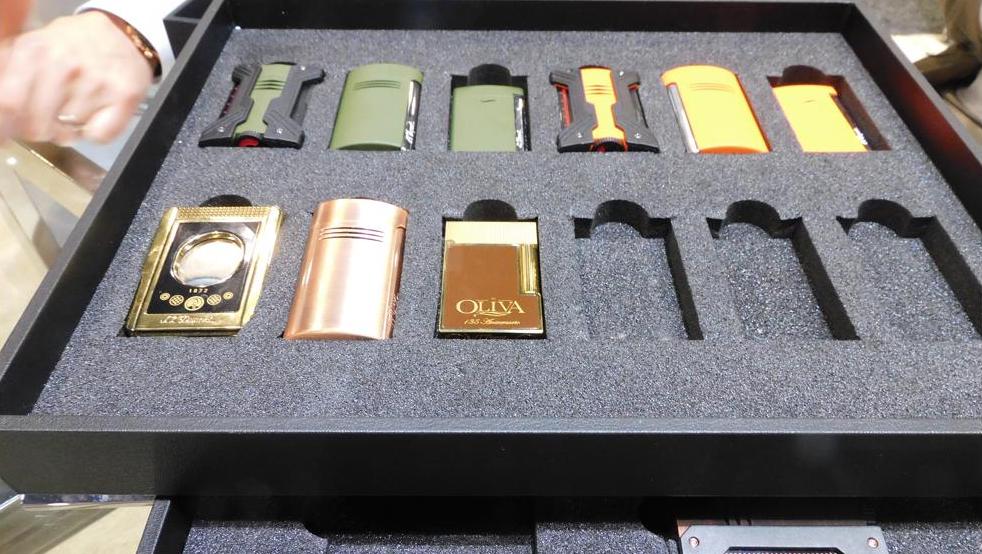 Interview with Michael O'Grady of Coles of London
Note: Due to age restrictions, you might have to click on "Watch on YouTube" to play the video.
Photo Credits: Cigar Coop