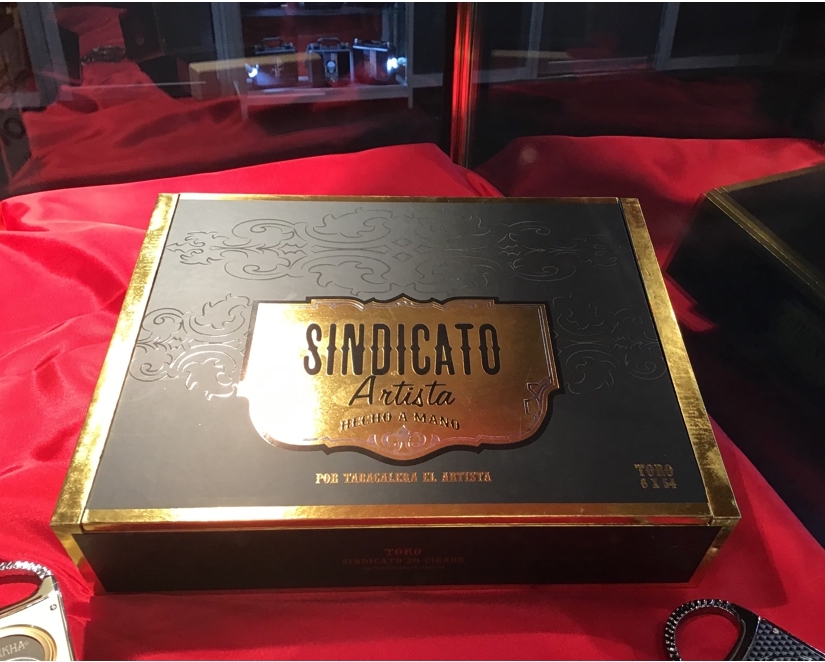 Eight years ago, a company with a lot of fanfare launched called Sindicato Cigars. The concept of Sindicato Cigars was simple – a group of top tobacconists banded together to form a company and decided they would contract directly with cigar manufacturers to produce a cigar brand. These retailers would sell the products of Sindicato and in turn, would also sell these cigars to other retailers not a part of the company. I'm not sure the concept ever really took off, but over the years the company has done some high-quality product releases. Two years ago, Gurkha took over the sales and distribution for Sindicato and Sindicato Cigars President and CEO Jim Colucci also took on the roles of Gurkha's new President and Chief Operating Officer (COO). For the second Trade Show in a row, Sindicato was a part of the Gurkha booth.
Sindicato's strategy has been to partner with many leading factories in the world. This year, Sindicato added a new factory to its partner list, Tabacalera El Artista, and has created Sindicato Artista. It's consistent with what Gurkha has also done, partnering with Tabacalera El Artists for the Gurkha Revenant.
While the packaging was on display, the actual cigars with the final packaging were not.
Product Reports
Photo Credit: Erron Nielsen for Cigar Coop