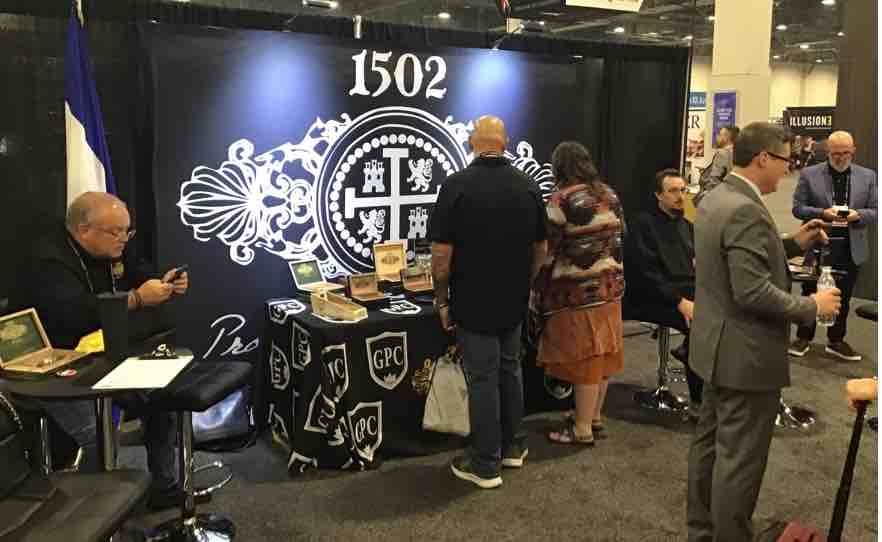 Global Premium Cigars is the parent company for the 1502 Cigars brand. While there were some new products being showcased by the company, there was something else happening. This year owner Enrique Sanchez Icaza's wife, Soleana Venerio has come on board as National Sales Director and is playing a more hands-on role in the company.
One thing 1502 Cigars has done well is slowly roll out its line extensions – giving each size a chance to be in the spotlight. This year, for the most part, the theme was "Robusto" – as there were three 1502 lines seeing a new Robusto offering.
A 5 x 52 Robusto has been added to the 1502 Blue Sapphire line. The 1502 Blue Sapphire was introduced in 2016, and thus far there have only been two sizes released – 6 x 52 Toro Gordo and a 7 x 40 Lancero. Blue Sapphire is considered the boldest offering in the 1502 portfolio. One differentiating factor is that the 1502 Blue Sapphire line is the only all-rounded parejo line in the 1502 portfolio.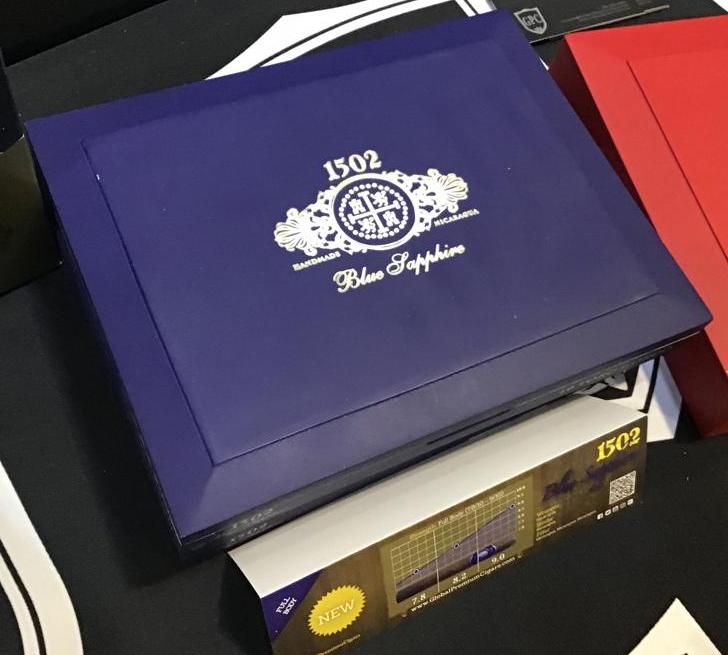 One of the oldest lines in the portfolio, the 1502 Emerald is also getting a Robusto, this one is a box-pressed 5 x 50. The blend is a Nicaraguan-forward blend featuring Nicaraguan tobacco as part of the wrapper, binder, and filler. The filler also contains a mix of San Andres tobacco.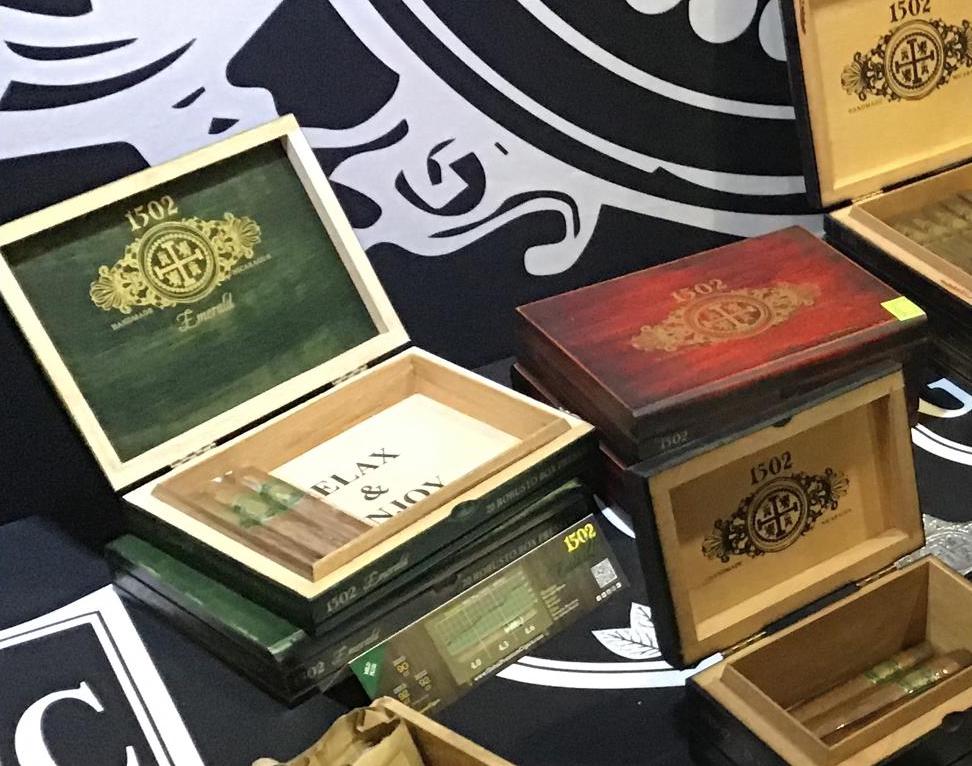 Another longtime blend, the 1502 Black Gold, also gets a 5 x 50 box-pressed Robusto. This blend features a San Andres Mexican wrapper over a double Nicaraguan binder and all-Nicaraguan fillers.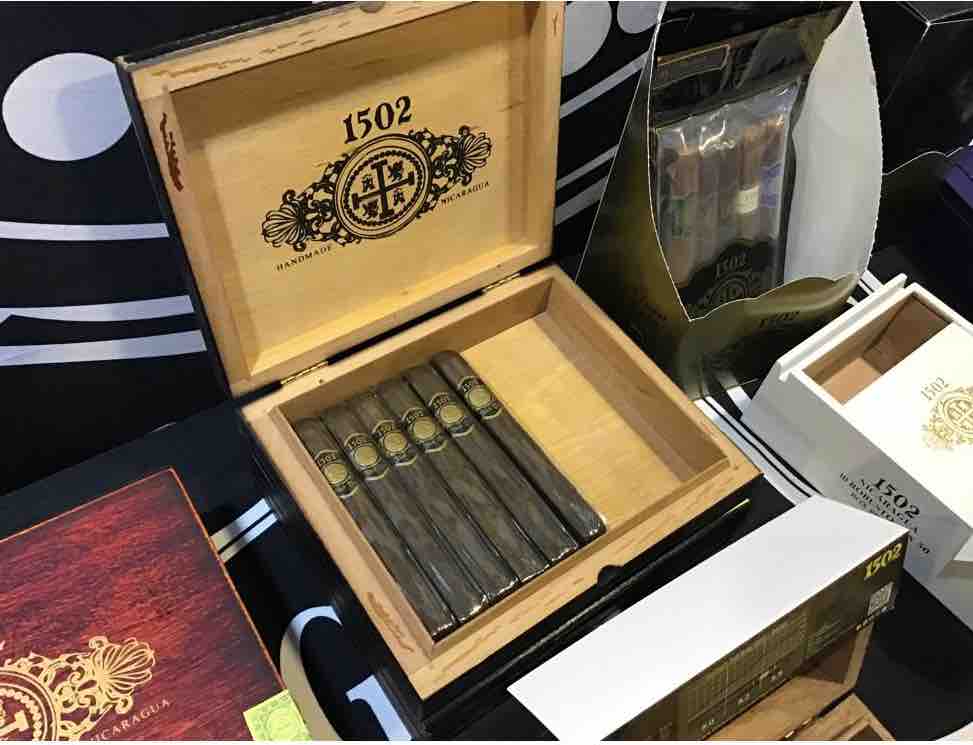 There is a five cigar Toro sampler featuring the three cigars from the "Blended Selection" (1502 Emerald, 1502 Ruby, and 1502 Black Gold) and the two cigars from the "Nicaraguan (Puro) Selection" (1502 Nicaragua and 1502 Blue Sapphire).
Finally, the 7 x 49 Churchill size of the limited small batch production 1502 XO is making a limited return. The 1502 XO is an undisclosed blend that incorporates 18-year-old tobacco in the blend. Typically Global Premium Cigars only releases one size at a time. The XO Churchill size first made its debut in 2017.
Interview with Soleana Venerio and Enrique Sanchez Icaza of Global Premium Cigars
Note: Due to age restrictions, you might have to click on "Watch on YouTube" to play the video.
Product Reports
Photo Credits: Erron Nielsen for Cigar Coop
Video Credit: Ben Lee for Cigar Coop