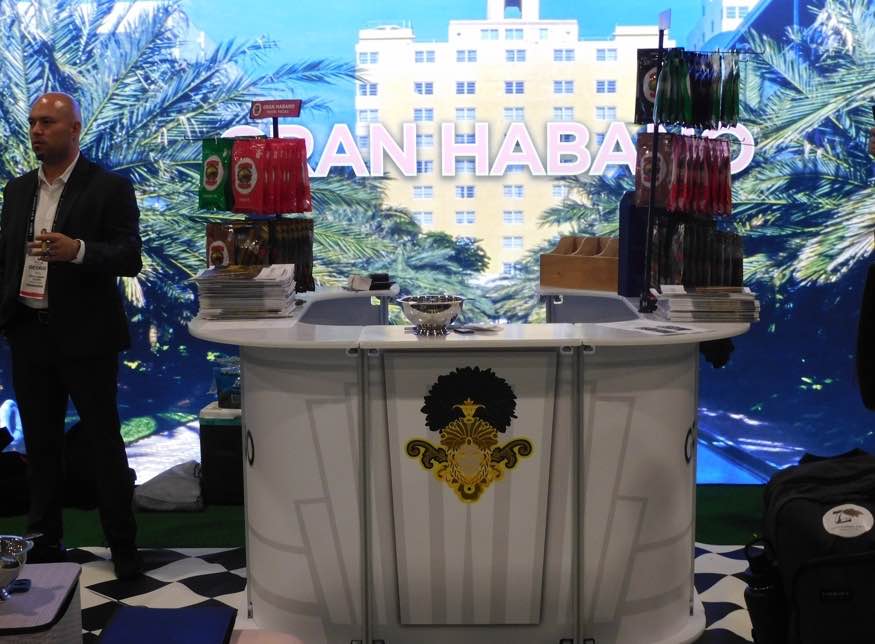 If you were looking for a slice on A1A in Miami Beach, Florida, the Gran Habano booth was the one for you. It was a new booth for Gran Habano, but it was one of the best laid out ones at the show. With the COVID-19 pandemic still having its impacts, Gran Habano owner George Rico has delayed his long-awaited 20th-anniversary project. In the meantime, Rico has put together a series of six fresh-pack samplers that offer some of his most popular and highly acclaimed blends in a portable format.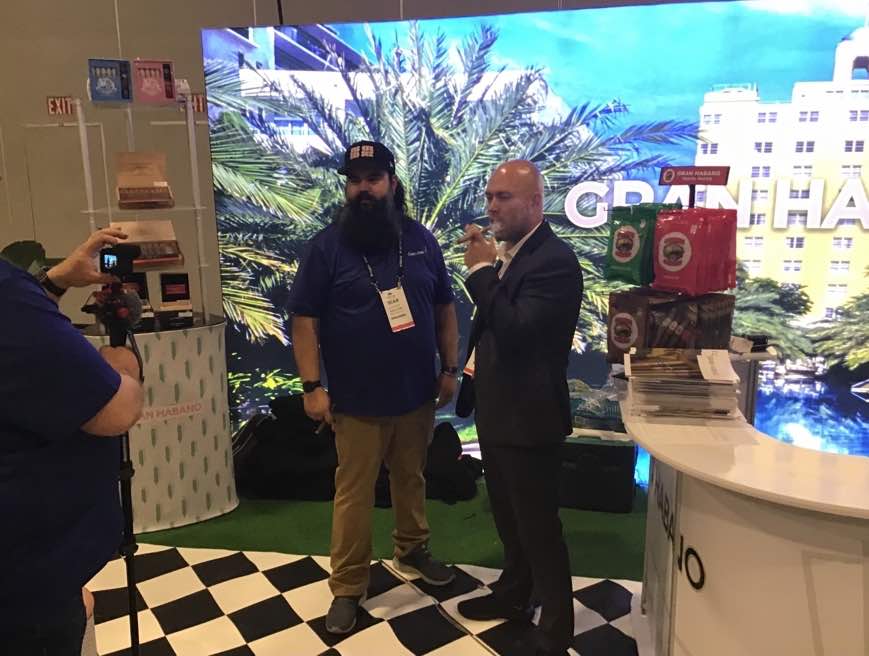 There are six different five-count fresh pack samplers. All of the samplers are triple lined and designed to keep cigars humidified for up to 12 months. Four of the samplers contained different sizes of Gran Habano's core blends:
Gran Habano Connecticut #1
Gran Habano Habano #3
Gran Habano Corojo #5
Gran Habano Corojo #5 Maduro
The four blends above are also featured in the Gran Habano Core Brand Sampler (also a five-count containing 2 Connecticut #1s). These feature Toro sizes of each of the blends.
Finally, if you are looking for a sampler with Gran Habano's Premium Brands, there is the Gran Habano Premium Brand Sampler containing the following cigars in a Toro size:
Gran Habano Black Dahlia
Gran Habano Blue in Green
Gran Habano Gran Reserva 2011
Gran Habano Gran Reserva 2012
Gran Habano La Conquista
Interview with George Rico, Gran Habano Cigars
Note: Due to age restrictions, you might have to click on "Watch on YouTube" to play the video.
Photo Credits: Erron Nielsen for Cigar Coop
Video Credit: Ben Lee for Cigar Coop