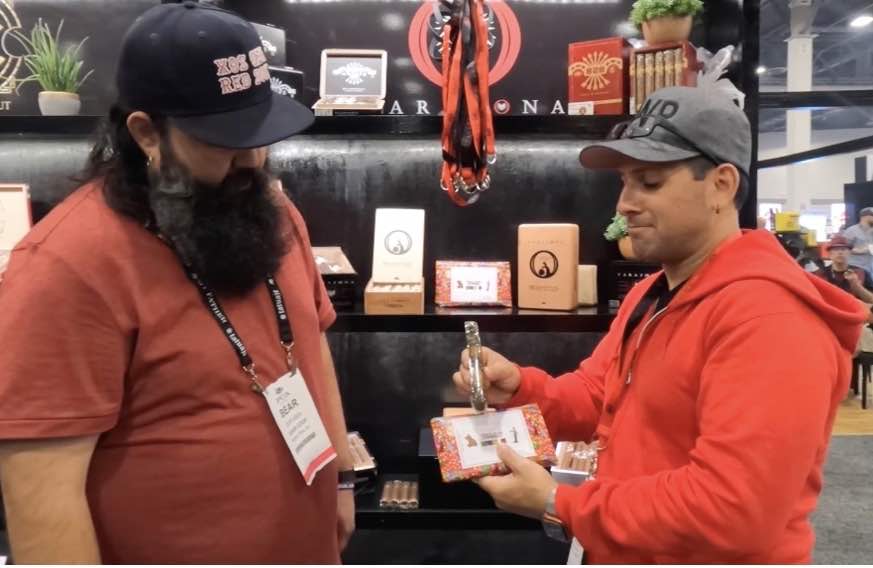 The past couple of years has seen some interesting moves made by Eddie Tarazona and Tarazona Cigars. It started a couple of years ago with the launch of the Caraballo brand, a brand named for Eddie's business partner Mario Carabello. Despite a pandemic, Tarazona has doubled-down hiring by two senior positions in Willy Marante for Vice President of Sales and Marketing and Ben Rosario as Vice President of International Sales and Development. The company also expanded its in-house field sales staff, and made a significant financial donation to the PCA war chest. Meanwhile, from a product innovation standpoint, Tarazona would showcase two ultra-premium artesian limited edition products at this year's Trade Show.
Tarazona joined the eight other companies that were a part of the Sutliff Tobacco "compound" at the 2021 PCA Trade Show. Perhaps the one drawback is that none of these companies nor Sutliff promoted the fact they were at the Sutliff booth. However, in the end, I saw several large retailers at the Sutliff booth placing pipe tobacco orders, and each of them looked at the cigar brands being exhibited at Sutliff with interest – therefore, Tarazona most likely did quite well from being there.
For the Halloween season comes The Tarazona La Bruja Broomstick. The name La Bruja translates to
"the witch." La Bruja Broomstick is a 7 1/8 x 57 Salomon-size cigar. While this cigar was announced prior to the PCA 2021 show, what was a surprise was the three leaves (Candela, Maduro, and Connecticut Shade) on the wrapper and the cigar had an unfinished foot. A total of 500 ten-count boxes were produced. It's a premium offering priced at $17.00 and is expected to arrive at stores in November.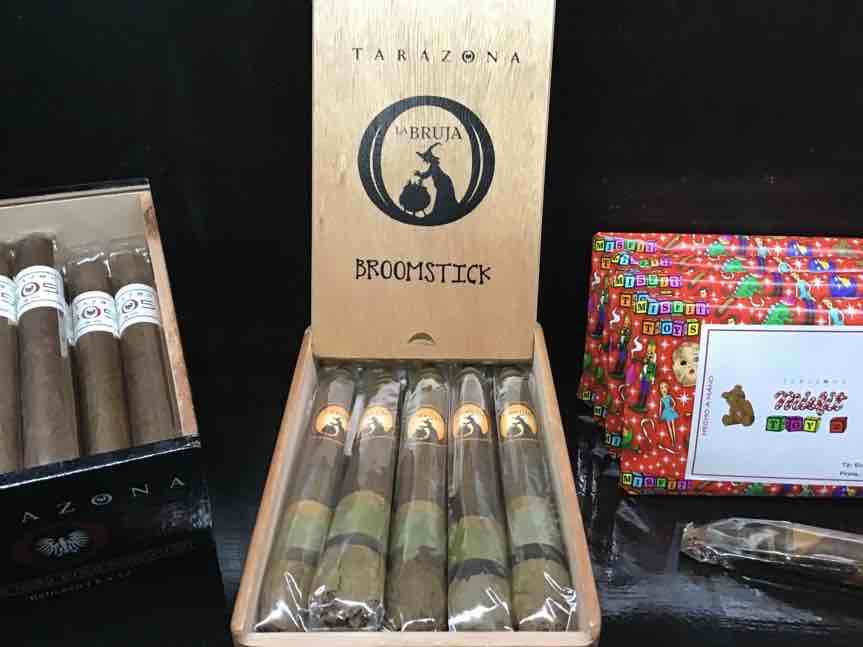 For Christmas, there is The Tarazona Misfit Toys. This is also a three-wrapper cigar, but comes in the form of a short perfecto. Misfit Toys features packaging by artist David Angelo Roman. Roman is a comic book artist known for his work on Ricky and Morty and Adult Swim. The cigars are sold in two five-count units, but shops have the option of splitting the units into two. Like the La Bruja Broomstick, a total of 500 units were produced. This premium offering is priced at $14.00 per cigar. Misfit Toys should hit the shelves in November.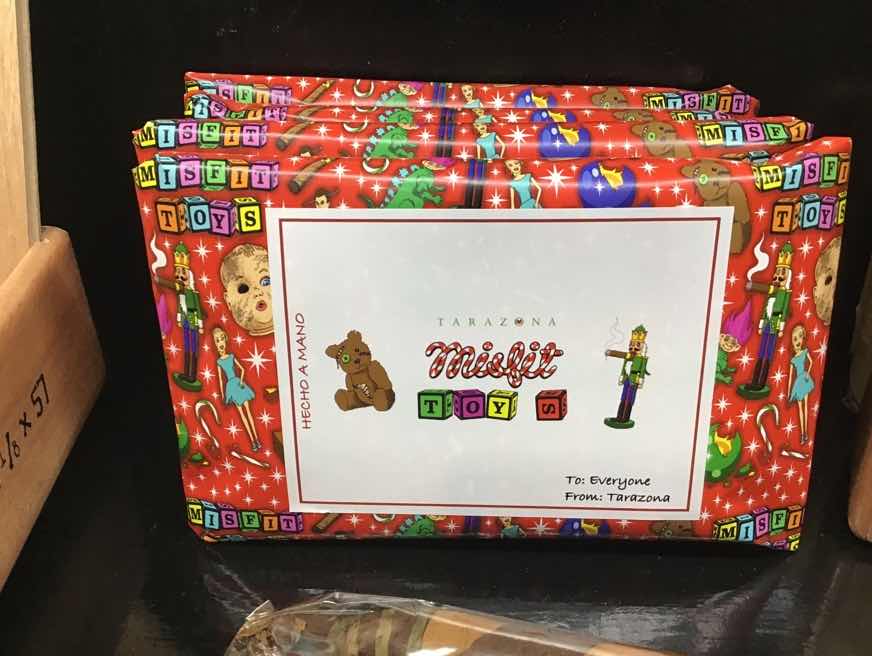 Interview with Eddie Tarazona, Tarazona Cigars
Note: Due to age restrictions, you might have to click on "Watch on YouTube" to play the video.
Product Reports
Photo Credits: Erron Nielsen for Cigar Coop
Video Credit: Ben Lee for Cigar Coop