Reinier Lorenzo's HVC Cigars is a company that has quietly gone from one of the best kept secrets to one of the hottest small companies in the premium cigar business. Because for a while it was a company that flew under the radar, many were surprised that 2021 marks HVC's tenth anniversary. At this year's trade show the company introduced a distinct cigar that features a special tobacco to mark the occasion. Meanwhile, HVC also introduced a line extension to its Hot Cake line called Gran Cañon – marking HVC's first 60-ring gauge cigar.
The HVC 10th Anniversary was described as a limited edition for HVC. HVC works with Aganorsa Leaf's Tabacos Valle de Jalapa (TABSA) factory to handle its production. Aganorsa Leaf has been talking about the Corojo 2012 leaf it has been growing on its Nicaraguan farms for some time.  The HVC 10th Anniversary incorporates the Corojo 2012 leaf. The blend for the 10th Anniversary features 100% Nicaraguan tobaccos and comes in one size  – a 6 1/2 x 50 Toro. This cigar will be one of the more premium offerings in the HVC portfolio – priced at $15.00 per cigar.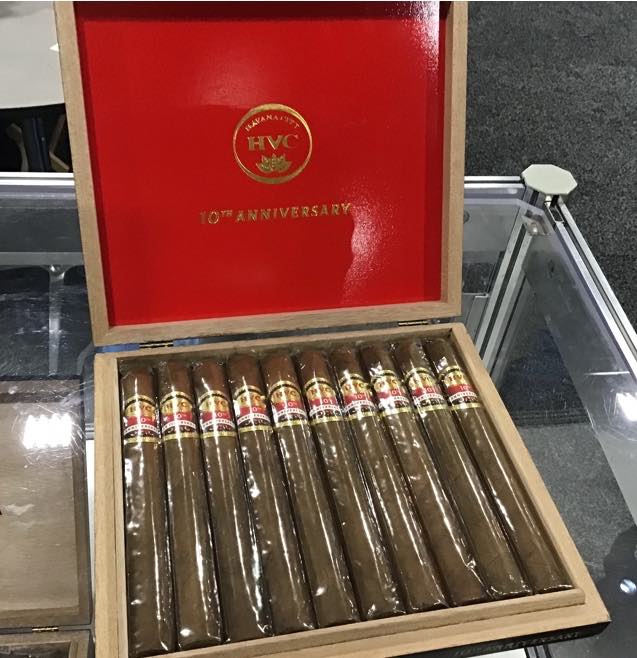 Last year, HVC Cigars introduced a new line known as Hot Cake. The 2021 PCA Trade Show marked the first PCA/IPCPR show to showcase the Hot Cake line. The addition of Gran Cañon, HVC's first 60-ring gauge cigar brings the total number of vitolas to four in the Hot Cake line.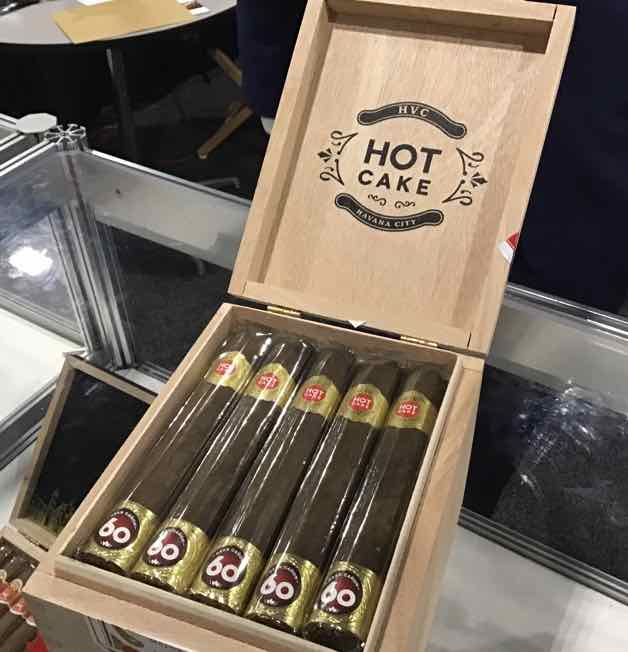 HVC is now splitting up the packaging of its HVC Broadleaf line. Originally the Toro and Robusto sizes were packaged together in a 20-count box containing 10 Toro and 10 Robusto sizes. Now each size will be offered in an individual 20-count box. The Toro size was showcased at the 2021 PCA Trade Show. Reinier Lorenzo said with the current low supply of Broadleaf, he is holding off on releasing the 20-count Robusto size for now.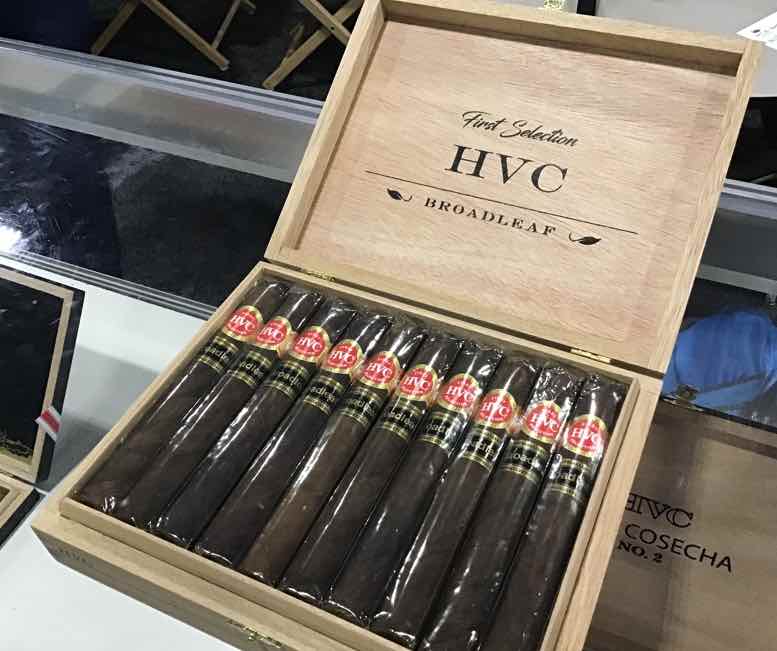 The HVC 500 Years Anniversary was introduced a couple of years ago as a limited edition cigar to commemorate the 500th anniversary of the city of Havana, Cuba. Just prior to the Tobacco Plus Expo (TPE) 2021, HVC announced that the line would now become regular production. The cigar was once again showcased at the 2021 PCA.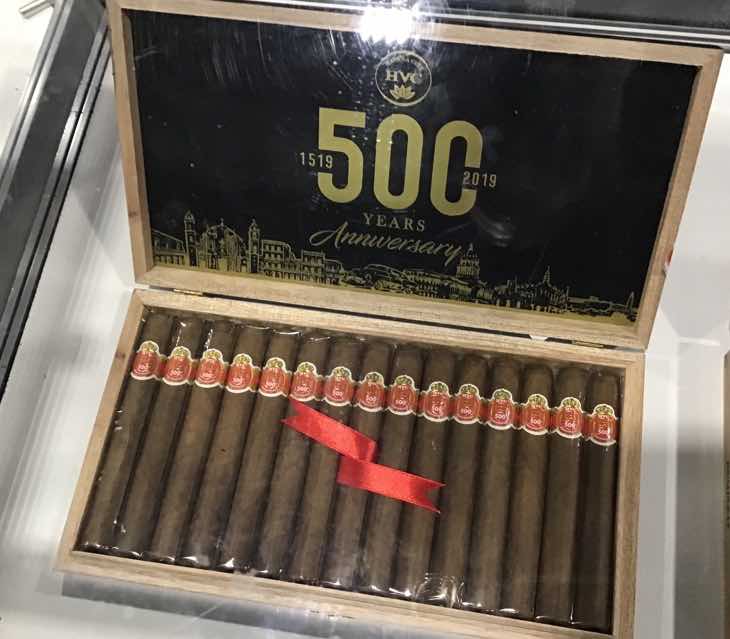 Interview with Reinier Lorenzo, HVC Cigars
Note: Due to age restrictions, you might have to click on "Watch on YouTube" to play the video.
Product Reports
Photo Credits: Erron Nielsen for Cigar Coop
Video Credit: Ben Lee for Cigar Coop