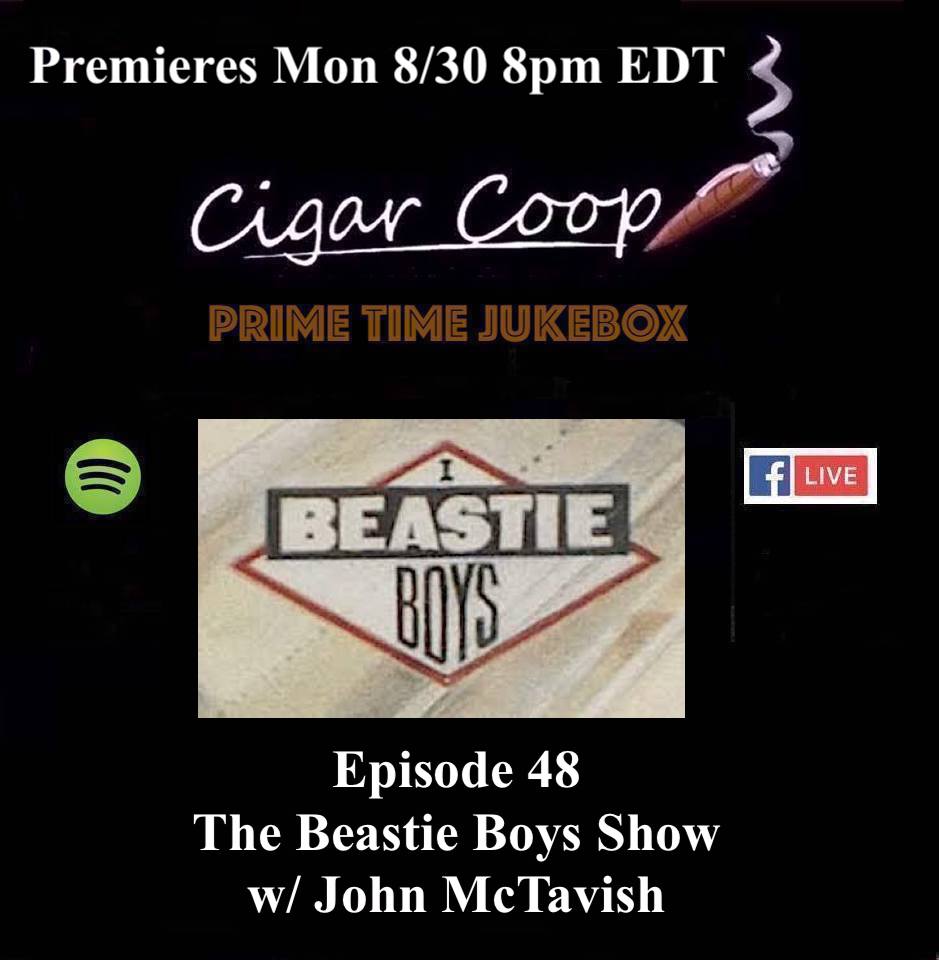 On Episode 48, we are joined again by John "Cigar Surgeon" McTavish of Developing Palates to discuss one of the most innovative bands over the past 35 years, the Beastie Boys. We will take a look at the career of the Beastie Boys and discuss the impact they had had on music. Plus, we will go over some of our favorite Beastie Boys tunes.
In addition, we will pay homage to the late Charlie Watts of The Rolling Stones who passed away a week earlier.
For this show, Dave smokes the Nat Sherman Epoca 2019 Limited Edition and John smokes the Punch ManTua.
Tune in to the premiere on the Cigar Coop Facebook Live page on Monday 8/30 at 8:00 pm EDT.
As always you can follow along with our Spotify Playlists:
Prime Time Jukebox – the podcast where the cigar industry talks music. You can catch us on Google Play Music, iTunes, Podbean, YouTube, and Odysee.