Back at the 2021 Premium Cigar Association Trade Show, J.C. Newman announced that Yagua, a limited production cigar, would be making a return this year. Today, the company said it is releasing 1,000 boxes of the cigar from its aging room.
J.C. Newman first released Yagua in 2020. What makes this cigar unique is that it is rolled without a cigar mold, but rather with the frond of a Yagua tree. The project was spearheaded by Drew Newman who became intrigued with the method when he heard a story from J.C. Newman PENSA factory manager Lazaro Lopez on how his grandfather would use this technique to make cigars. When the Yagua was announced, J.C. Newman issued a press release describing the technique and how it inspired the line.

"At our family farm, my grandfather would take fresh tobacco leaves from the curing barns and roll cigars without any molds or presses. In an attempt to give his cigars a traditional shape, he would tie a handful of them together using pieces of the Cuban royal palm tree, known as the yagua. When he was ready to enjoy his personal cigars, he untied the bundle. He loved how every cigar had its own unique shape. I still remember the rich aroma and taste of my grandfather's cigars. Today, I've recreated Yagua, rolling them exactly how my grandfather did a century ago." – Lazaro Lopez.
"After hearing Lazario describe the beautiful Yagua cigars he remembers from his youth in Cuba, I asked Lazaro if he could make this special cigar at our factory in Nicaragua. We are calling it Yagua, after the palm leaves that give the cigars their distinct shape." – Drew Newman.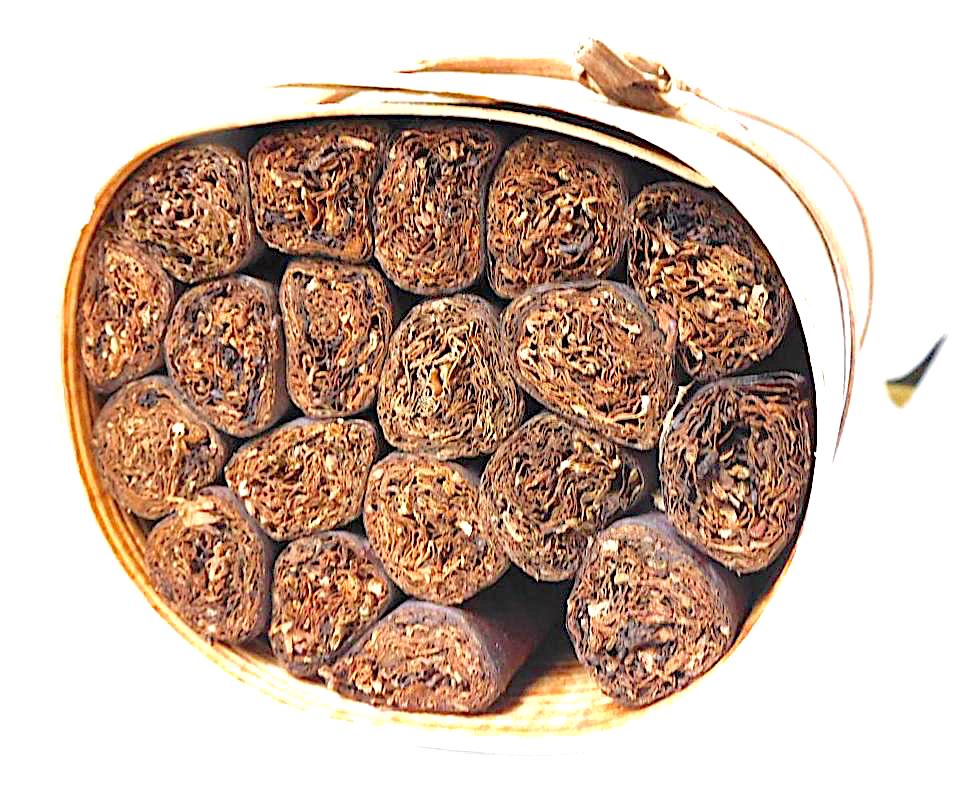 The blend and size remain the same. The cigar features a Connecticut Broadleaf wrapper over Nicaraguan binder and fillers. As the wrapper is not fully fermented, once the cigars are rolled they are aged for a full year. The cigar is a 6 x 54 vitola, with each cigar having a slightly different shape due to the way it was rolled.
Like last year, the cigars are also packaged in a 20-count wheel wrapped in a.Yagua leaf and housed in crate-style packaging.
Photo Credits: Cigar Coop, except where noted