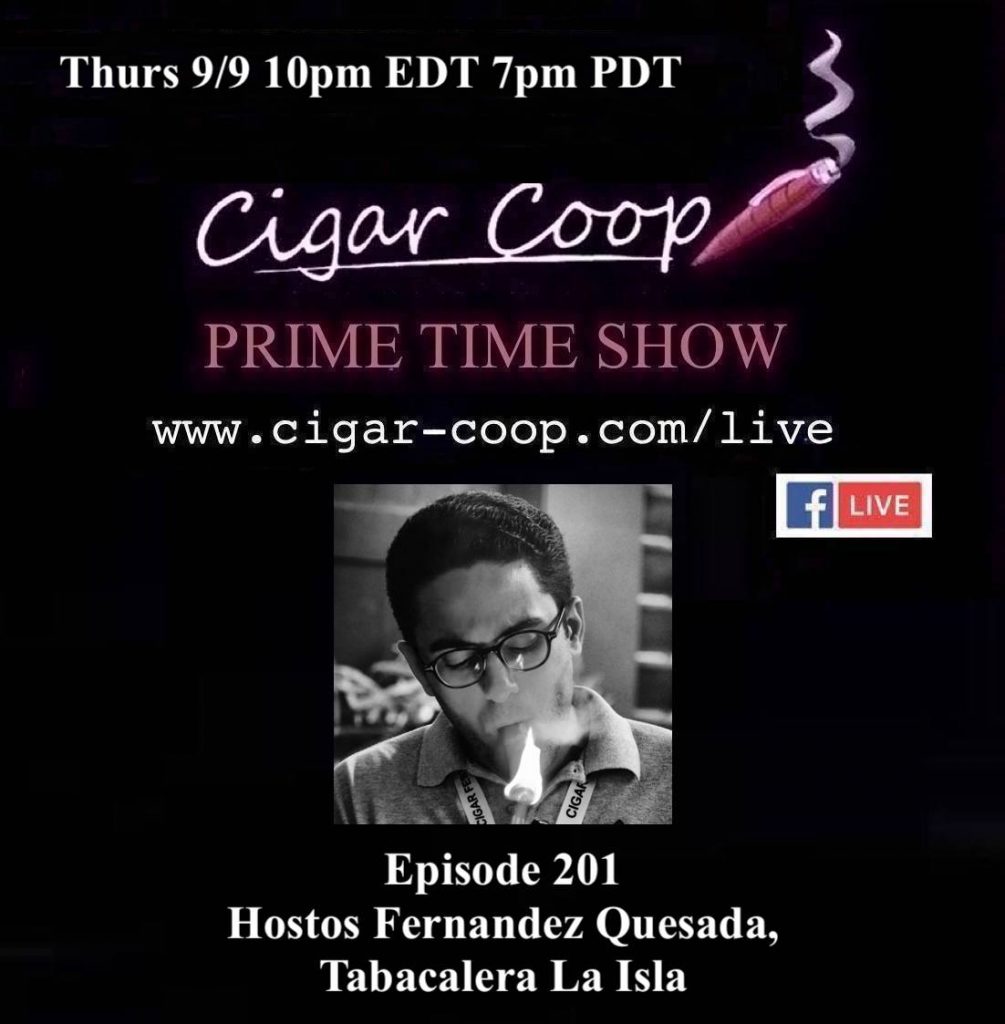 For Episode 201, we welcome Hostos Quesada Fernandez of Tabacalera La Isla as our special guest.
Many people know Hostos from his work at Quesada Cigars, we he spent many years behind the scenes at the factory. Late last year, Hostos opened his own factory – Tabacalera La Isla. We'll talk to Hostos about this journey and talk about what it is like to open a factory.
In addition we will have our Live True, Sopranos Segment, Industry Deliberation segments.
Tune in live at 10 pm Eastern/6 pm Pacific. If you miss us, you can catch Prime Time at any time on Facebook, Google Play Music, iTunes, Podbean, and YouTube. The Prime Time Show – all about industry people and industry talk.