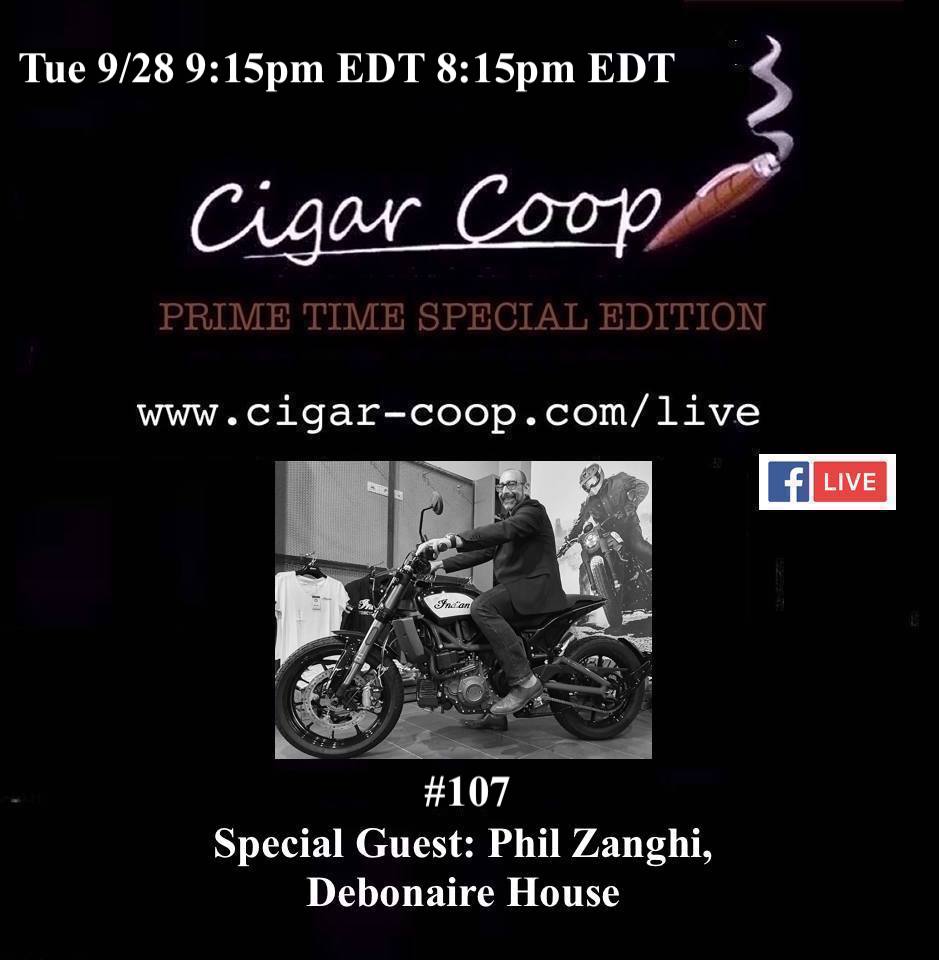 Tonight on Prime Time Special Edition 107 – Phil Zanghi is rolling back into our show. It's always great to catch up with Phil and he has some important milestones coming up. We'll catch up on the latest happenings of Debonaire House
Plus, we have our One Must Go, and our Great Things are Happening Segments. We also have one more of our special Aging Room giveaway from Tabacalera USA. Tune into the show live and if you answer the question correctly, you will be eligible to win this prize pack!
We will also review the criteria for the Airport Photographer of the Year contest as well.
All of this on the newsmagazine show for the cigar industry – Prime Time Special Edition. Tune in on Facebook Live for the live stream – 9:15 pm EST, 8:15 pm CST. Please also bookmark our schedule to keep track on the list of upcoming shows.
Photo Credits: Cigar Coop, except where noted