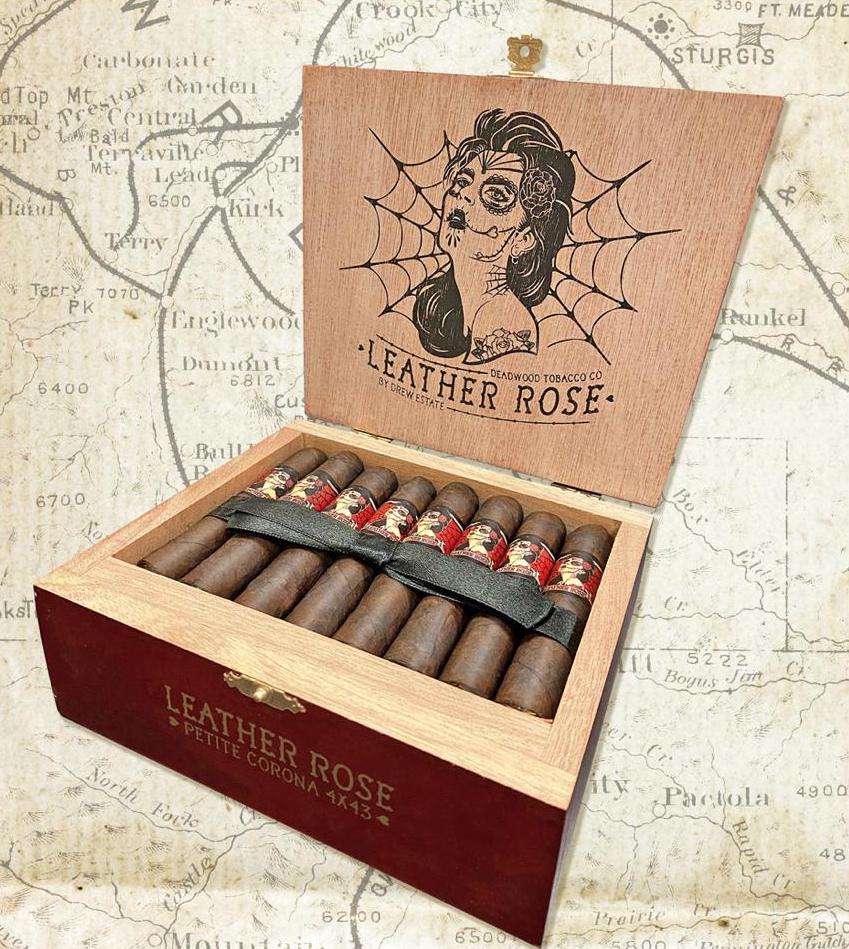 On the September 16th Drew Estate "Freestyle Live" show, the company announced a line extension to its Deadwood Tobacco Leather Rose line in the form of a 4 x 43 Petite Corona.
Deadwood Tobacco was originally a line of shop exclusive cigars for Deadwood Tobacco, a retailer based in South Dakota. In 2016, Drew Estate announced it was taking the line national. Since then it has become one of Drew Estate's more popular infused lines, and it has received several line extensions.
Leather Rose was the fourth blend of the Deadwood Tobacco Series. It made its debut in 2020 and was launched in a 5 x 54 Torpedo. The cigar features a maduro wrapper and, according to Drew Estate, is the spiciest of the four Deadwood Tobacco blends.
Deadwood Leather Rose Petite Corona will be presented in 24-count boxes. Pricing is set at ($166.74/box or $6.95/cigar). The Petit Corona is expected to start shipping in October.