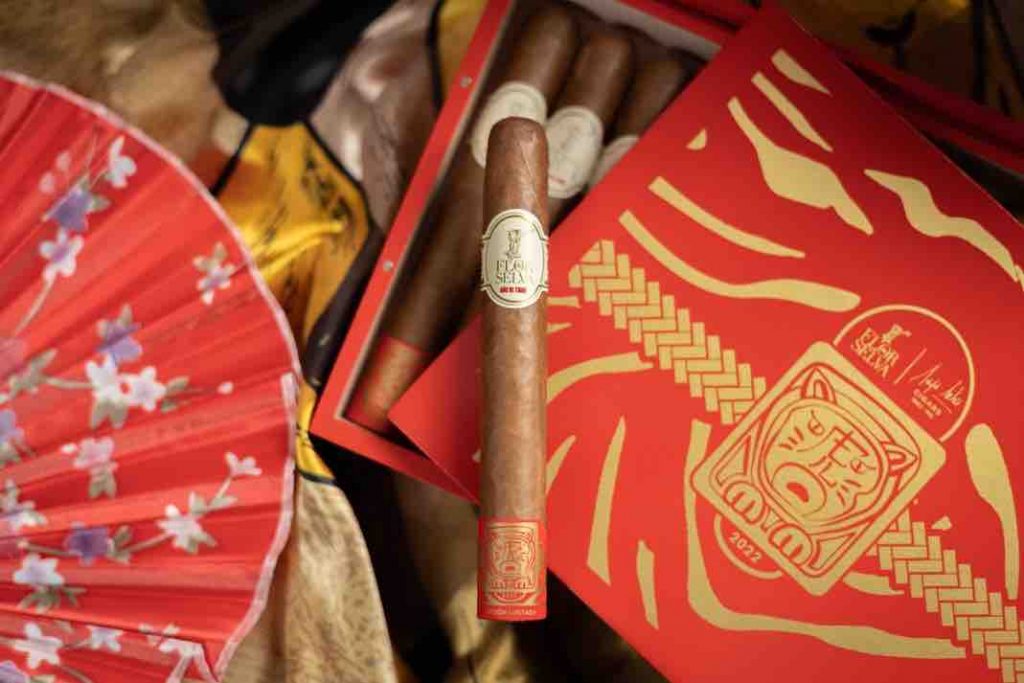 This month Maya Selva Cigars will unveil a cigar paying homage to the upcoming Year of the Tiger in the Chinese Zodiac, the Flor de Selva Año del Tigre 2022 Limited Edition.
This is the fifth consecutive year Maya Selva Cigars has created a limited edition cigar for the Chinese New Year (although 2021's Year of the Ox was a limited private release). The blend is a Honduran puro consisting of a wrapper from the Jamastrán Valley, a binder from Azacualpa, Olancho, and an all-Honduran filler. As in previous years, the Year of the Tiger is a Toro-sized offering.
The previous installments of Maya Selva's Chinese Zodiac series include Year of the Dog Limited Edition 2018, Year of the Pig Limited Edition 2019, Year of the Rat Limited Edition 2020, and the Flor de Selva Year of the Ox.
Photo Credit: Maya Selva Cigars