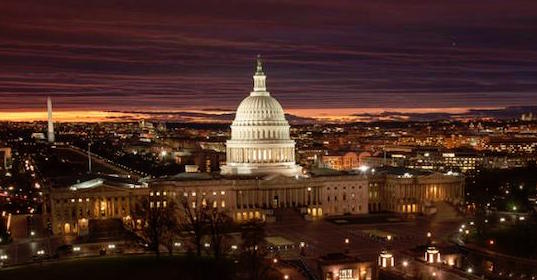 The 96 Billion Dollar tobacco tax proposal that was a part of the Build Back Better Act has been removed. The Build Better Back Act is a human infrastructure plan that includes parts of President Biden's American Jobs Plan and American Families Plan. The bill had contained language that would have resulted in over 1,000% increase on the federal excise tax for cigars and 1,650% increase in federal excise tax for pipe tobacco. Back in September, the language had cleared the House of Representatives Ways & Means Committee.
The news of the language being removed is being considered an interim victory by many. Following the news, the Premium Cigar Association (PCA) wasted no time in announcing the news and recapping its efforts:
"The effort has included over 100 meetings in Washington D.C. and collaboration with allied associations in the States. PCA also developed a grassroots engagement platform that gave voice to over 25,000 cigar and pipe enthusiasts contacting Capitol Hill. In October, PCA hosted a Global Policy Summit with U.S. Senators, foreign dignitaries, and international industry leaders. The discussion led to engagement with the White House on the deeper economic effects that the policy would have on our Central American allies and trade partners including the direct opposition of these provisions by the Minister of Trade & Industry for the Dominican Republic."
"This campaign proved how strong we are when the industry comes together as one family," said Greg Zimmerman, President of the Premium Cigar Association in an email communication. "I'm grateful for our retail members, manufacturers and the everyday consumers who participated in this campaign. It started with great lobbying here in D.C., but the strength of those messages resonated because Members of Congress and Senators realized that PCA represents real business owners, real employees and real voters."
"At the end of the day, Tobacco Tax Equity isn't about raising money for social programs; it's about an elite interest group that wants to destroy our industry." added Scott Pearce, Executive Director of the Premium Cigar Association. "If you look at how these groups are funded, it's clear they still wield a lot of political power. This could circle back around. So we won't be letting up."
The House of Representatives will soon begin debate on this latest version of the Build Back Better Act, with the Senate to follow suit. The PCA is still encouraging its members, their employees, and consumers to continue to take action in order to prevent anti-tobacco factions from putting the tax proposal back into this or future bills.