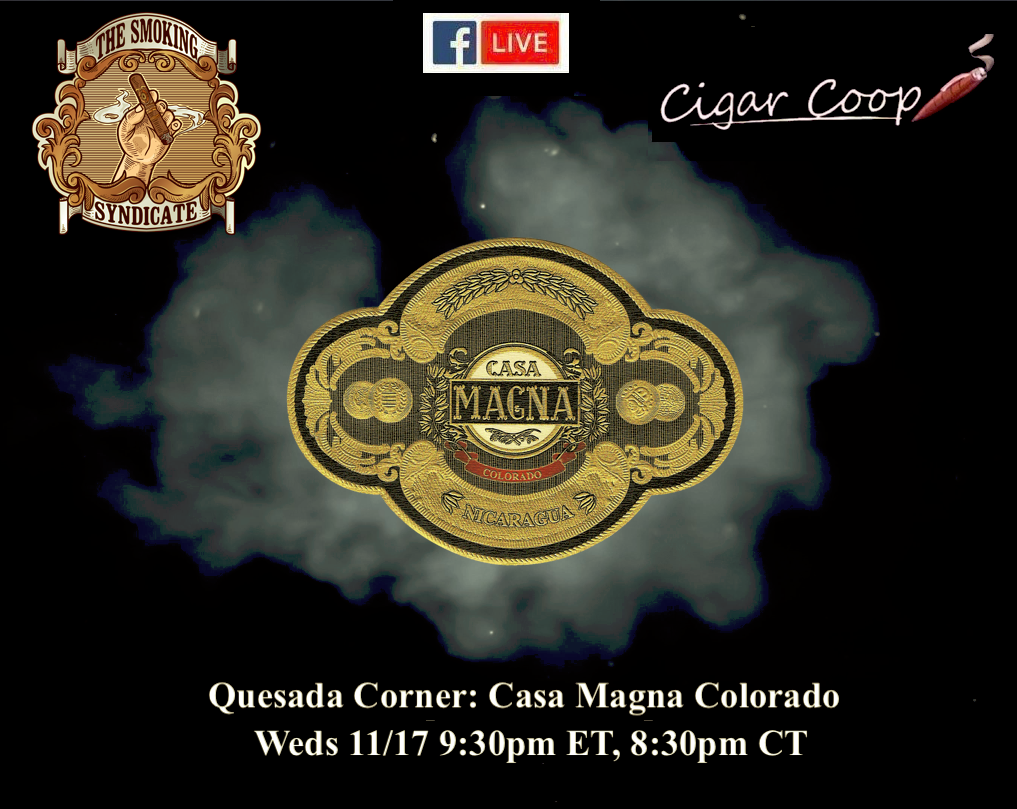 Tonight we have another edition of Quesada Corner. Tonight is the first of two shows we will be doing on the Casa Magna brand. On this show, we explore one of the most iconic cigars in the last 13 +years – the Casa Magna Colorado Robusto.
Tune in to learn about this cigar and get our thoughts on it.
This will be live-streamed off The Smoking Syndicate Facebook page. A condensed version will be packaged after the show as well on YouTube and on our podcast network. Broadcast time is 9:30pm Eastern time, 8:30pm Central time.