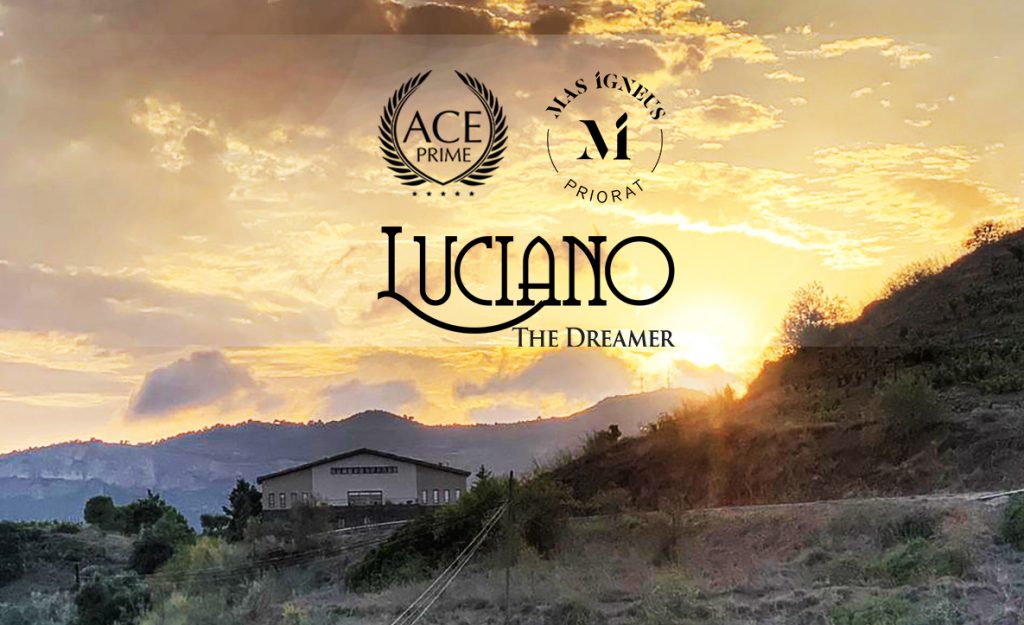 ACE Prime co-founder Luciano Meirelles has announced a new partnership with wine producer Mas Igneus. The partnership will include the release of The Dreamer wine along with three new sizes of Luciano The Dreamer. The idea of these projects was to deliver a wine that could complement the flavors of Luciano The Dreamer. These projects are scheduled to be released during the first quarter of 2022.
Luciano The Dreamer was the second blend under ACE Prime's Luciano brand to be released. It was originally released in 2020 as a limited edition 7 1/2 x 38 lancero. Earlier this year, Luciano The Dreamer was made into a regular production line. The new line extensions include: Hermoso No. 4 (5 x 48), Toro de Lux (6 7/8 x 50) and Belicoso (5 1/2 x 52 – Figurado).
Mas Igneus is a wine producer located in the Priorat region of Spain with which Meirelles is a partner. The initiative being ACE Prime and Mas Igneus is the result of a long friendship between Meirelles, Jérôme, and Ornella Valcke.
"We found there are so many parallels between the intricacies of cigar and wine production, it's about time we work together to create an unexpected, new, and delightful synergy of flavors," commented Jérôme Valcke in a press release.
"Winemakers have been on an eternal search for the elusive ultra-pairing – where two separate elements create a new experience, transcending their individual flavors. If you love The Dreamer Cigar, you will be delighted by this phenomenal Mas Igneus wine. Working with Jérôme and Ornella was simply fantastic," added Luciano Meirelles.
"This is truly special – a perfect artisan experience that brings the dream to life. It was a unique and pleasant journey. Our exclusive wine and The Dreamer cigar were made for each other. Prepare for a new dimension of flavors," said Ornella Valcke, Owner, Mas Igneus (Wines).
Photo Credits: Supplied by ACE Prime