As we get to the end of the year, we are pleased to once against present a holiday contest sponsored by Drew Estate. This year we have three beautiful large desktop Undercrown 10-branded humidors to give away. You may have seen these out on social media and we're honored to have a way to share these with our audience.
As always, we provide the easiest way to enter our contests. NO PURCHASE IS EVER REQUIRED on a Cigar Coop contest!  We also do not share your contact or email information.
As you probably know, Undercrown 10 was a cigar that was originally sent unbanded as a Mystery Cigar in a Freestyle Live Kit made available to consumers. This year, the contest is tied to that theme!
LEAVE A COMMENT BELOW TELLING US WHAT DREW ESTATE BRAND YOU WOULD LIKE TO BE THE NEXT MYSTERY CIGAR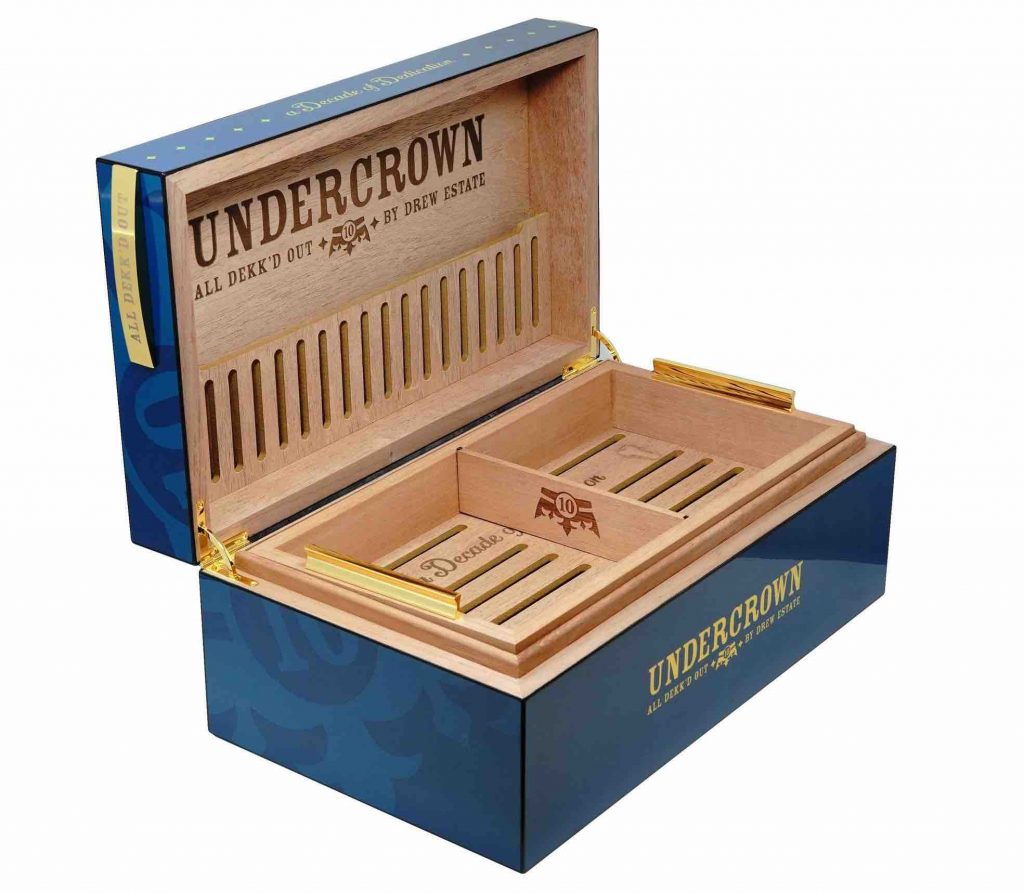 Winners will be selected at random. VERY IMPORTANT – WINNER WILL BE ANNOUNCED IN THE COMMENT SECTION and WE WILL ATTEMPT TO CONTACT VIA EMAIL. You have 24 hours to claim your prize via our instructions, or we will void the winner. Please do not enter if you cannot promptly respond. While we will announce the winner's name on Cigar Coop, any other contact information will remain private and not be distributed outside Cigar Coop.
Please only put comments under this article. Comments received outside this article will not be considered. All comments are moderated, so they may not appear until reviewed. These comments are expected to adhere to our Code of Ethics. Only eligible comments will be posted to keep the contest selection process simple.
Also, the contest uses our general rules – be sure to read them. You may submit one entry per person. The one exception is the 90-day window for winning a contest has been waived. A reminder as per the general rules, employees and ambassadors of Drew Estate are not eligible. Resellers, retail store owners and cigar media (as well as relatives and people living at the same address) are not eligible. U.S. only entries eligible.
The contest will run through January 3rd, 2022.  Winners will be announced on January 6th, 2022.
Thank you very much and good luck!