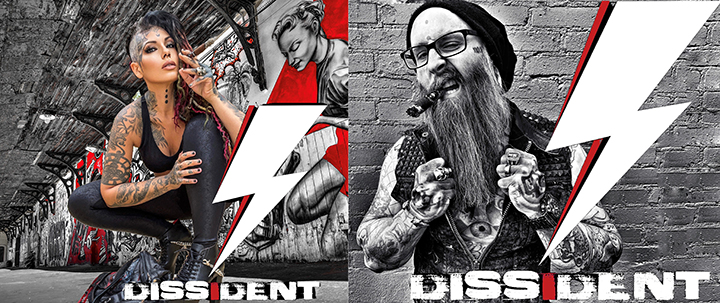 Dissident Cigars has new ownership once again. Today it was announced that ownership for Dissident has been taken over by Cynn & Joshua Coburn from Benjamin Holt. The Coburns are best known as cigar industry marketing veterans, authors, motivational speakers, and serial entrepreneurs.
The Coburns have become the third set of owners for the brand. Dissident Cigars was launched in 2013 by Jason Webster and Neil Edwards, who were the owners of The Humidor in Wichita Kansas. The brand was associated with Gordon Crippen and Ryan Johnson, who served as the faces of the brand. In 2015, Crippen and Johnson departed Dissident Cigars, and the brand essentially went dormant. Dissident was best known for its edgy marketing. In 2019 while Holt was a territory manager for Black Label Trading Company, the company acquired the brand and brought it back into the market – rebranding and rebounding the portfolio.
In a press release, there was no reason given for Holt's departure. Over the past few months, Holt's presence with the brand had greatly decreased. For a time, the brand's social media pages were taken down.
The press release also says the Dissident Core line will remain unchanged except for the fact that Rant, Rave, and Tirade will go from small batch to core line joining Soapbox and Bloc. The brand will also remain a part of the Oveja Negra Brands territory.
"We are all dissidents in some way, and we love to bring that to the forefront of our lives!" commented Cynn Coburn in a press release. "It's nothing to be ashamed of. In fact, we celebrate it."