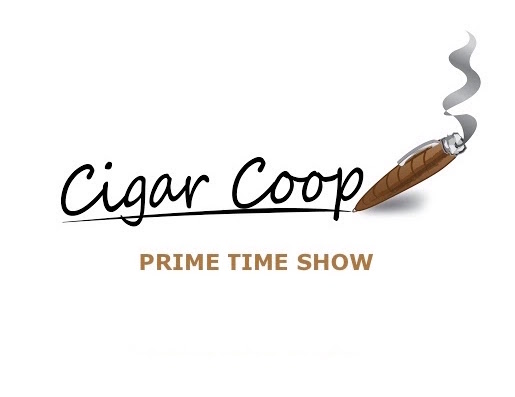 You have asked for a retailer show. On Episode 211, you are getting one like no other one before.
"Honest Abe Dababneh" of Smoke Inn, David Garofalo of Two Guys Smoke Shop, and Jeff Borysiewicz of Corona Cigar Company join us for what is Industry Panel #10.  These three gentlemen have build up three massive operations – each extending beyond your traditional retailer. We'll look at 2021 from an retailer perspective, and discuss some best practices each has implemented.
This show will be history in the making.
I won't lie to you. I was quite nervous going into Prime Time Episode 211. This was our tenth Industry Panel show and it featured David Garofalo, Jeff Borysiewicz, and Abe Dababneh.  I also will tell you, the reaction to this show might have been the most positive of any show we have done before. I won't lie, it was a reaction that I didn't expect.
First up, I have been privileged to know each of these individuals and have been proud to call them friends. Each of these have been individual guests on our shows and have done an amazing job. Each have established a world class retail operation and had done things beyond selling cigars. I had no worries of the chemistry. My concern was: would retail talk be enough to keep our audience engaged, informed, and entertained?  The answer within the first few minutes was a clear YES!
We have fielded requests for months to do a panel show around the retail segment. Despite these requests, I was still concerned it might not deliver the show people were expecting. I opted to suggest to Aaron Loomis we do such a show, and he was behind it. I reached out to these guys last month and each got back to me within MINUTES of the request. I'm estimating we had all three confirmed in 15 minutes for the date proposed. WOW!
Something magical happened during this show, and chemistry and interaction was something I never saw before. The retail talk worked! Our audience was enjoying it, and we were all enjoying it. There were insights, best practices, education, and even some behind the scenes stuff that I did not expect.
We thank David, Jeff, and Abe for participating. They took time out of their busy schedules. It is something we don't take for granted. We sincerely hope we can all do this again next year.
Note: Due to age restrictions, you might have to click on "Watch on YouTube" below.
Don't forget, you can catch us on Google Play Music, iTunes, Podbean, YouTube, and Odysee. The Prime Time Network of shows – the shows focusing on #industrytalk and #industrypeople.