"… the Warzone Box Pressed Churchill started out to be a classic Cameroon smoke, but as the cigar experience progressed, there was an increase in spice delivering what I call the 'Espinosa bite.' "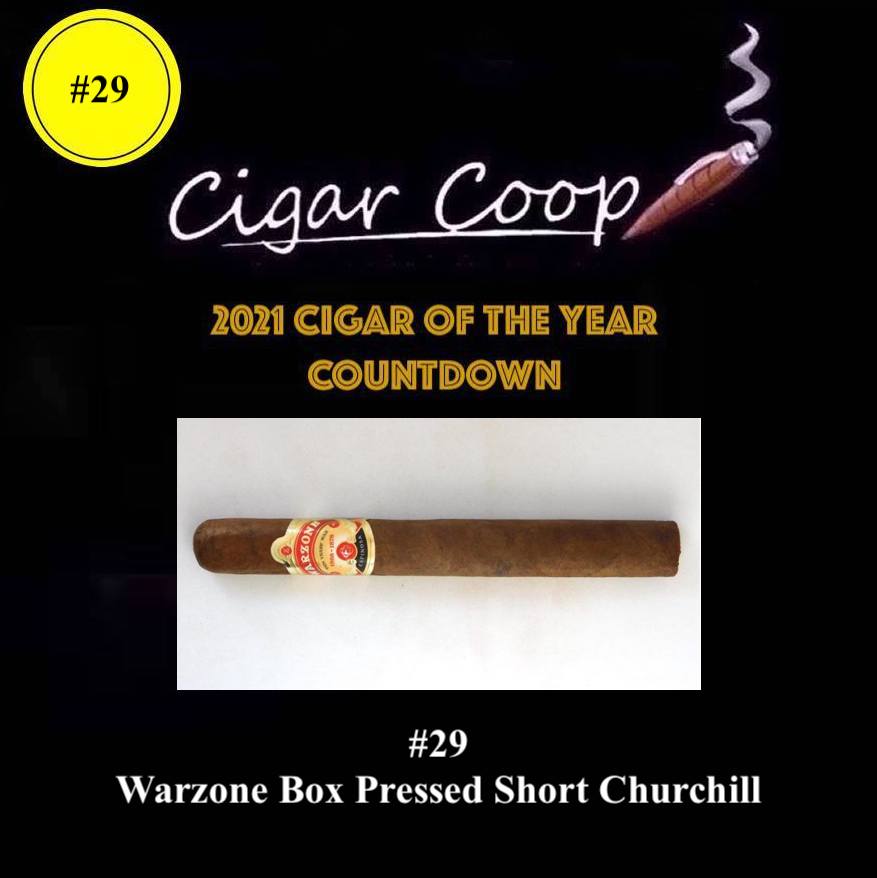 Wrapper: Cameroon
Binder: Honduran
Filler: Colombian, Nicaraguan Havano
Country of Origin: Nicaragua
Factory: La Zona S.A.
Box Pressed Short Churchill: 6 1/2 x 48
Price: $8.99
Sponsor: No
Samples Provided for Initial Review: No
Review: Warzone Box Pressed Short Churchill (5/30/21)
Appearances on Countdown (By Year/Company):9 (2010, 2012, 2014, 2016, 2017, 2018, 2019, 2020, 2021) *
* Warzone was distributed by General Cigar Company
Coming in at #29 is the Warzone Box Pressed Short Churchill. In 2019, Espinosa Cigars joined forces with General Cigar Company to create a cigar known as Warzone. The cigar is one that is produced at Espinosa's La Zona factory but sold and distributed by General. The 2019 release was done in two sizes: Robusto and Toro. In 2020, General and Espinosa would unveil a new size into the line in the form of a 6 1/2 x 48 box-pressed Short Churchill.
The name Warzone was inspired by the Ten Years War – a war fought in Cuba between Cuba and Spain as a part of Cuba's overall fight for independence from Spain. The War Zone collaboration came together once Jack Toraño, joined Espinosa Cigars, and brokered a relationship with Justin Andrews of General Cigar and the Espinosa team (Erik Espinosa, Erik Espinosa Jr, and Hector Alfonso).
Espinosa Cigars is probably best known for producing Habano-wrapped blends over all-Nicaraguan tobaccos. With Warzone, the La Zona factory delivers its first major Cameroon wrapped line. The remainder of the blend utilizes a Honduran binder and Colombian and Nicaraguan fillers. The Colombian filler is something that La Zona is not known to work with either.  Adding box-pressed extensions is something Espinosa Cigars does often, and the 6 1/2 x 48 size has been one Espinosa has used on many other lines over the years.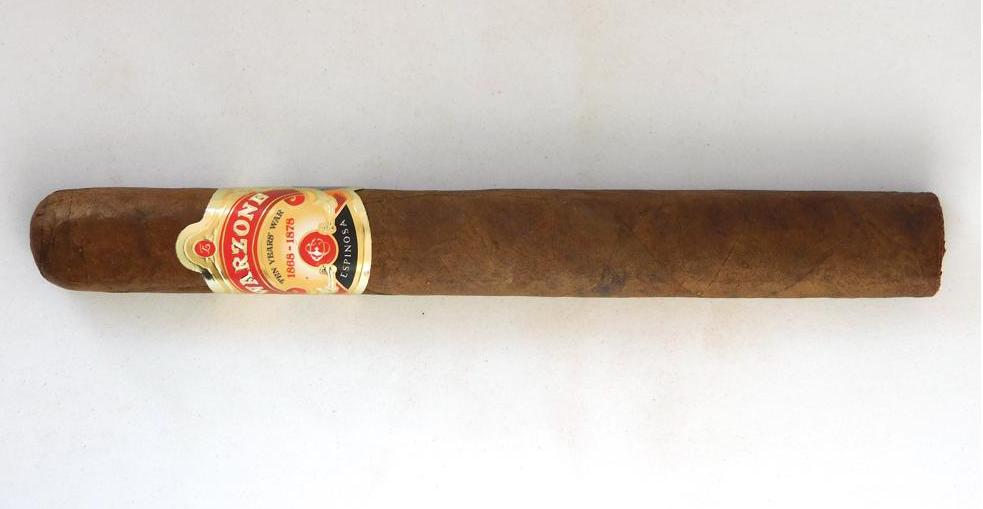 The Warzone Box Pressed Short Churchill delivers flavors of coffee bean, wood, fruit, cream, and pepper. These flavors are medium-bodied and countered by medium strength. This cigar will deliver the sweetness Cameroon is known for with enough spice to give you the Espinosa "bite."
The Warzone Box Pressed Churchill is the ninth time General Cigar (the company selling the brand is what we track) has landed on the Countdown. Over the years various brands within the General portfolio landed cigars on the Countdown, but it's the first time Warzone has landed on it. It's also the sixth consecutive appearance for General Cigar on the Countdown.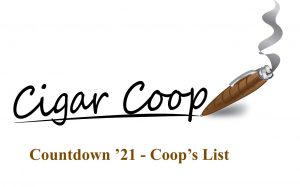 For details of the 2021 Cigar of the Year Countdown, see our 2021 criteria.
Note: Due to age restrictions, you might have to click on "Watch on YouTube" below.
Photo/Media Credits: Cigar Coop