" loved the old school Casa Fernandez Maduro style of this blend. It excelled in the category that matters the most – flavor… it far exceeds the threshold for the Cigar Coop Standard of Excellence."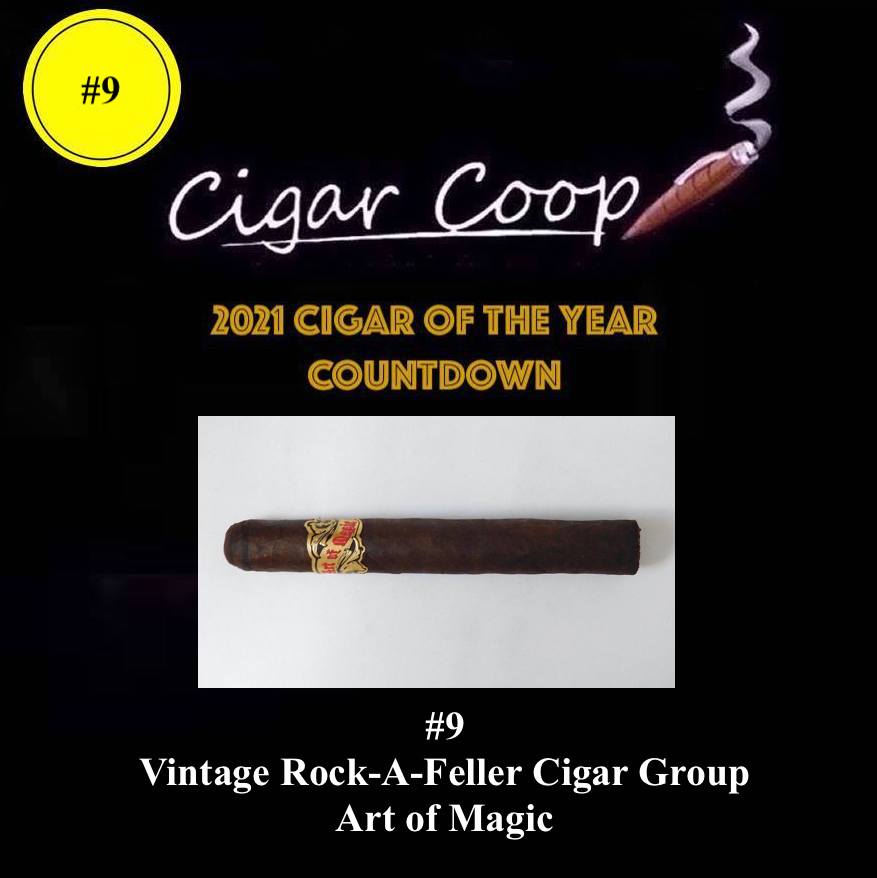 Wrapper: San Andres Mexican
Binder: Nicaraguan
Filler: Nicaraguan
Country of Origin: Nicaragua
Factory: Tabacos Valle de Jalapa S.A. (TABSA)
Toro: 6 x 52
Price: $20.00
Sponsor: No
Samples Provided for Initial Review: Yes
Review: Vintage Rock-A-Feller Cigar Group Art of Magic (6/24/21)
Appearances on Countdown (By Year/Brand): 1 (2021)
Coming in at #9 is the Vintage Rock-A-Feller Group Art of Magic. The Art of Magic is a limited edition project started by Vintage Rock-A-Feller Cigar Group (VRCG). In 2017, Vintage Rock-A-Feller Cigar Group was acquired by Kevin Schweitzer, who at the time was a Wall Street trader who had been a cigar enthusiast for 25 years.  Since that time, Schweitzer has worked on both streamlining and strengthening the current portfolio. Art of Magic is an ultra-premium limited-edition offering. It pays homage to Schweitzer's love of the craft of magic.
The packaging is also quite different than anything that has been seen with the Rock-A-Feller products before. The artwork for the packaging for the Art of Magic was done by Jessi Flores, who used to run Subculture Studios for Drew Estate. As a part of the release, 5% of the proceeds will go to the charity Phuck Cancer. Flores' daughter Stephanie Nicole is going through a very difficult battle with cancer. The proceeds from the Phuck Cancer campaign will help fund Stephanie's medical and treatment expenses as well as raise cancer awareness as a whole.
The other thing that is different is that Art of Magic is the first project Vintage Rock-A-Feller Cigar Group has worked on with TABSA. The blend features a San Andres wrapper over Nicaragua binder and filler. This blend comes in one size – a 6 x 52 Toro.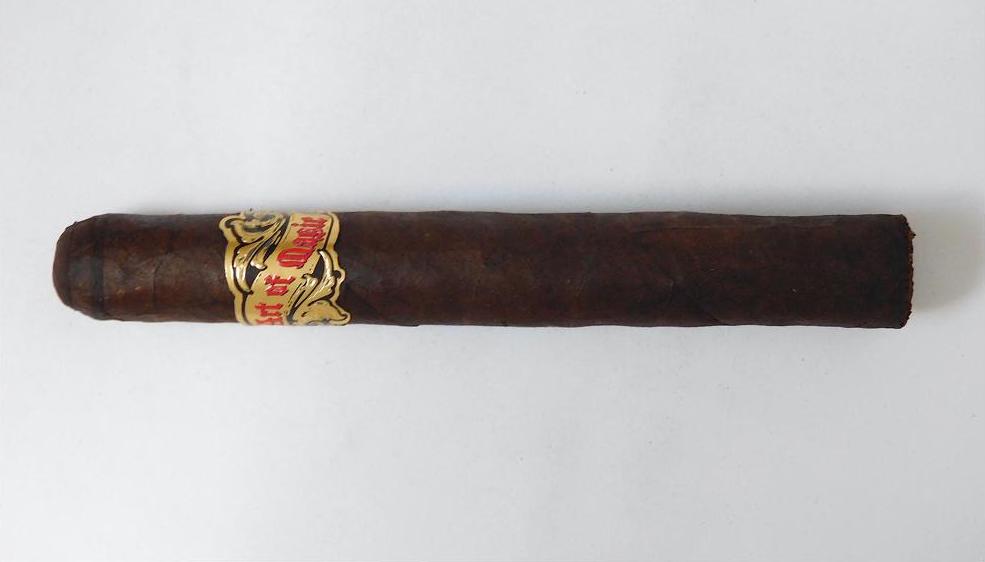 This blend is a throwback to some of the old Casa Fernandez Maduro blends that came out of TABSA. The Art of Magic delivered a medium-strength, medium-bodied profile with notes of coffee, citrus, cedar, red pepper, earth, and natural tobacco.
The Art of Magic lands Vintage Rock-A-Feller Cigar Group on the Countdown for the first time. Meanwhile, the dominance of Nicaragua on this year's Countdown continues. Of the 22 cigars we have unveiled moving up the Countdown, this is the 16th one from Nicaragua.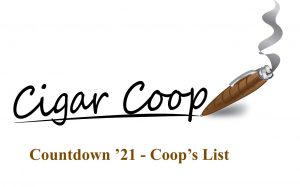 For details of the 2021 Cigar of the Year Countdown, see our 2021 criteria.
Note: Due to age restrictions, you might have to click on "Watch on YouTube" below.
Photo Credits: Cigar Coop