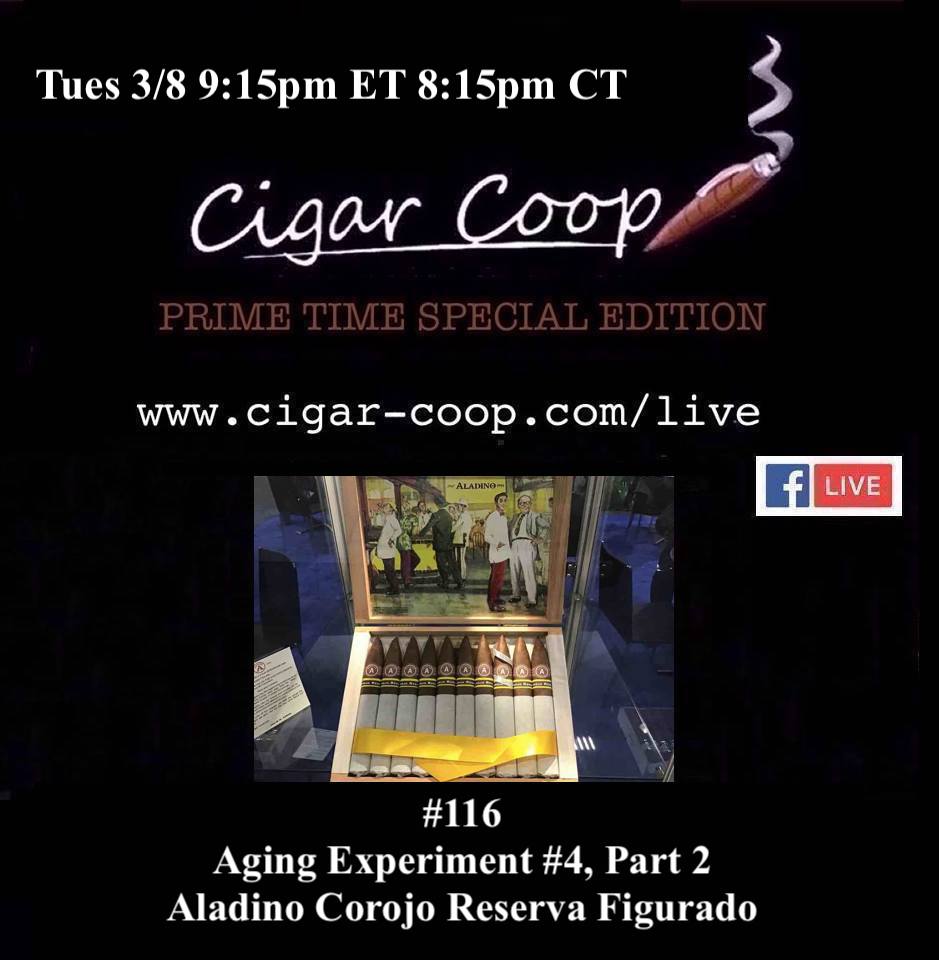 Tonight we continue Aging Experiment #4 as we check in one six plus months of aging on the Aladino Corojo Reserva Figurado.
With the "Aging Experiment" Series, Bear and Coop smoke a cigar, smoke the same cigar six months later, and smoke the same cigar one year later. The idea is to see how the cigar responds to aging over a period of time.
While we are smoking we will recap The Great Smoke 2022 and weigh in some more on the whole "Responsible Marketing" discussion. Plus we have our One Must Go and Great Things are Happening Here segment as well as a special Montecristo giveaway from Tabacalera USA.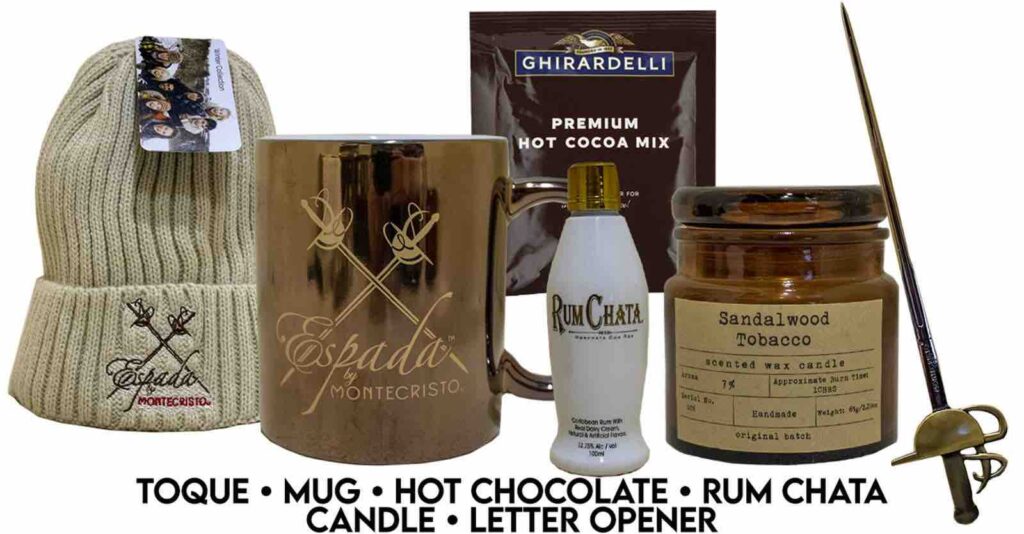 All of this on the newsmagazine show for the cigar industry – Prime Time Special Edition. Tune in on Facebook Live for the live stream – 9:15 pm EST, 8:15 pm CST
Photo Credits: Cigar Coop