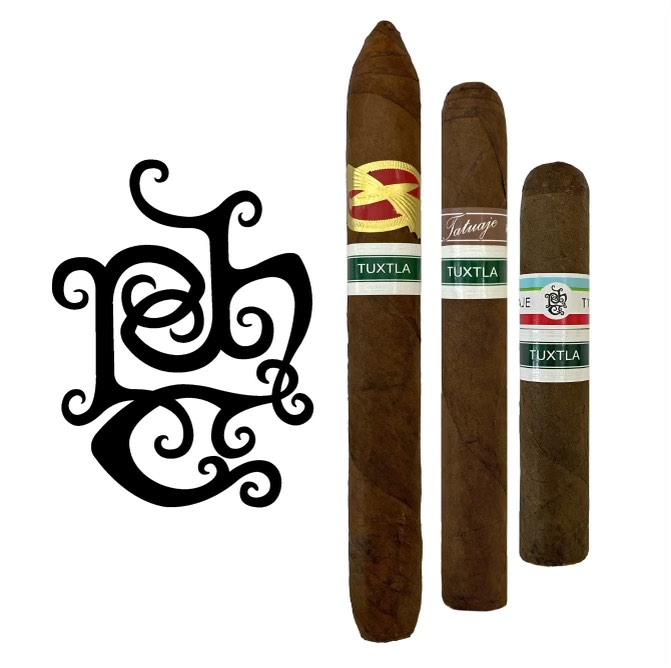 Tatuaje Cigars has announced a new line of cigars known as Tuxtla. The Tatuaje Tuxtla is a limited production cross-brand line extension that will feature Mexican wrapped cigars of the Tatuaje T110, Tatuaje 7th, and Tatuaje Avion offerings.
In a statement to Bear Duplisea, Pete Johnson said, "Everyone knows since the release of the ME and ME II that I have found a love for the flavor of San Andrés. We wanted to show different expressions of lines and blends we have that don't currently use the San Andrés wrapper. I think these are great additions to lines that are already widely popular."
In addition to the San Andres wrapper, the Tuxtla offerings feature a double Nicaraguan binder and all-Nicaraguan fillers. Each of the three offerings is in 25-count boxes with a limited production as follows:
Tatuaje Tuxtla T110: 4 3/8 x 52 (4,000 boxes, SRP $10.00/cigar)
Tatuaje Tuxtla 7th: 5 5/8 x 46 (2,000 boxes, SRP $9.50/cigar)
Tatuaje Tuxtla Avion 13: 6 7/8 x 52 (2,000 boxes, SRP $12.50/cigar)
Each of the lines will feature a green and white "Tuxtla" secondary in addition to the primary band specific to that line.
The Tatuaje Tuxtla releases are slated to ship in the May 2022 timeframe.
Bear Duplisea contributed to this report
Image Credit: Tatuaje Cigars