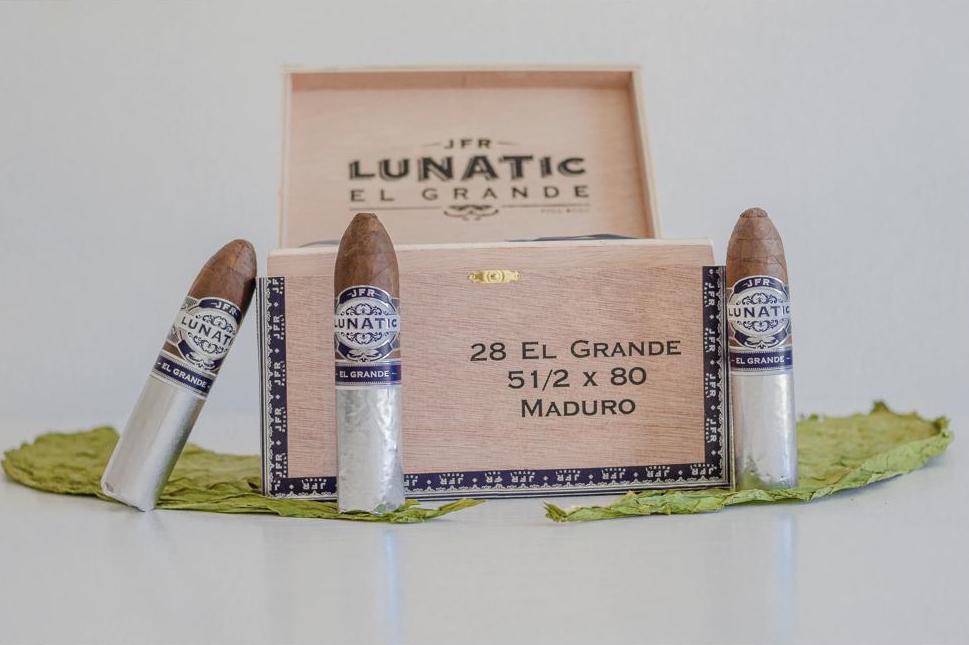 Aganorsa Leaf's JFR Lunatic line was founded in 2014 and it has served as the brand in Aganorsa's portfolio to bring a series of artisan-style vitolas in some unusual shapes and sizes.
Lunatic offers 60, 70, and 80 ring gauge offerings as well brushed foot and perfecto options. There are both short options – as well as 4 1/2 to 8 inch offerings. All utilize Aganorsa Leaf tobacco and are priced to provide incredible value.
In the video below, Terence Reilly, Vice President of Sales at Aganorsa Leaf, provides a brief overview of the Lunatic line.
More information on the Aganorsa Leaf Lunatic offerings can be found here:
Photo/Video Credits: Aganorsa Leaf