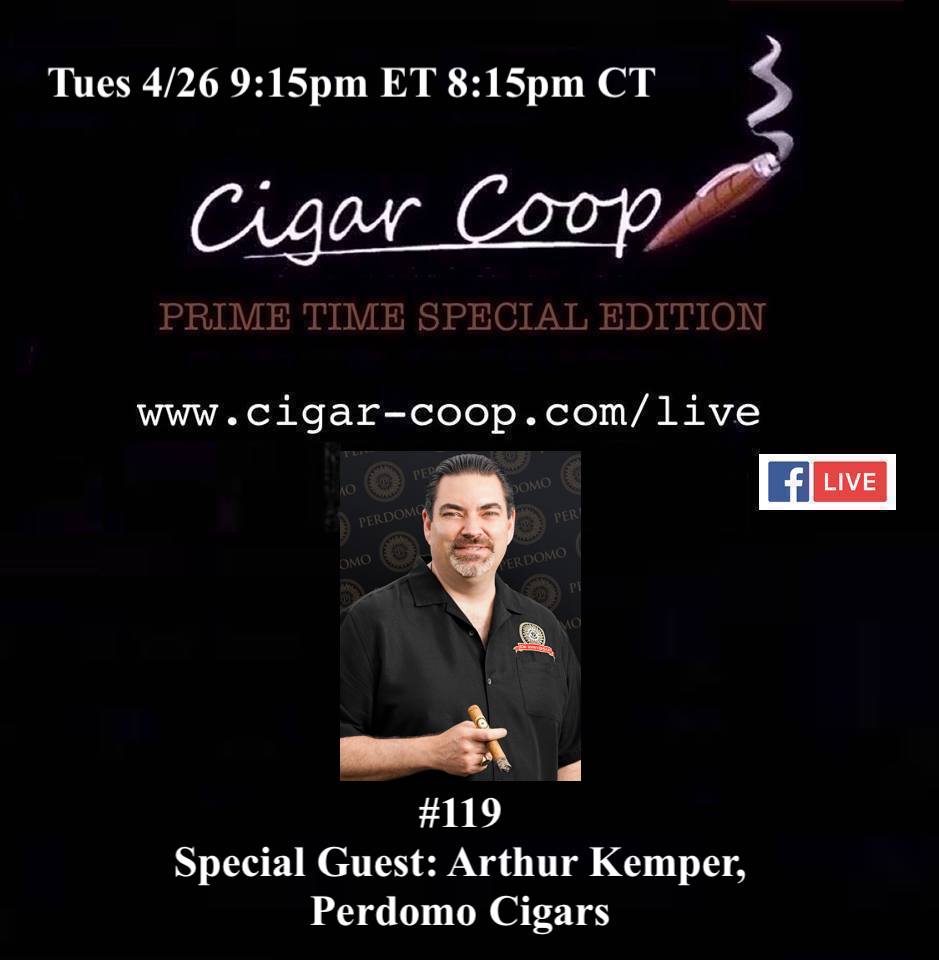 This week we are proud to welcome Arthur Kemper, Vice President of Perdomo Cigars as our special guest!
Arthur is a wealth of knowledge of Perdomo Cigars, but he's also someone who has a vast knowledge of the cigar industry. We will cover Arthur's journey in the cigar industry, catch up on the exciting things happening at Perdomo Cigars, and get Arthur's view on the industry as a whole.
Plus we have our One Must Go and Great Things are Happening Here segment as well as a special Saint Luis Rey giveaway from Tabacalera USA.
All of this on the newsmagazine show for the cigar industry – Prime Time Special Edition. Tune in on Facebook Live for the live stream – 9:15 pm EST, 8:15 pm CST