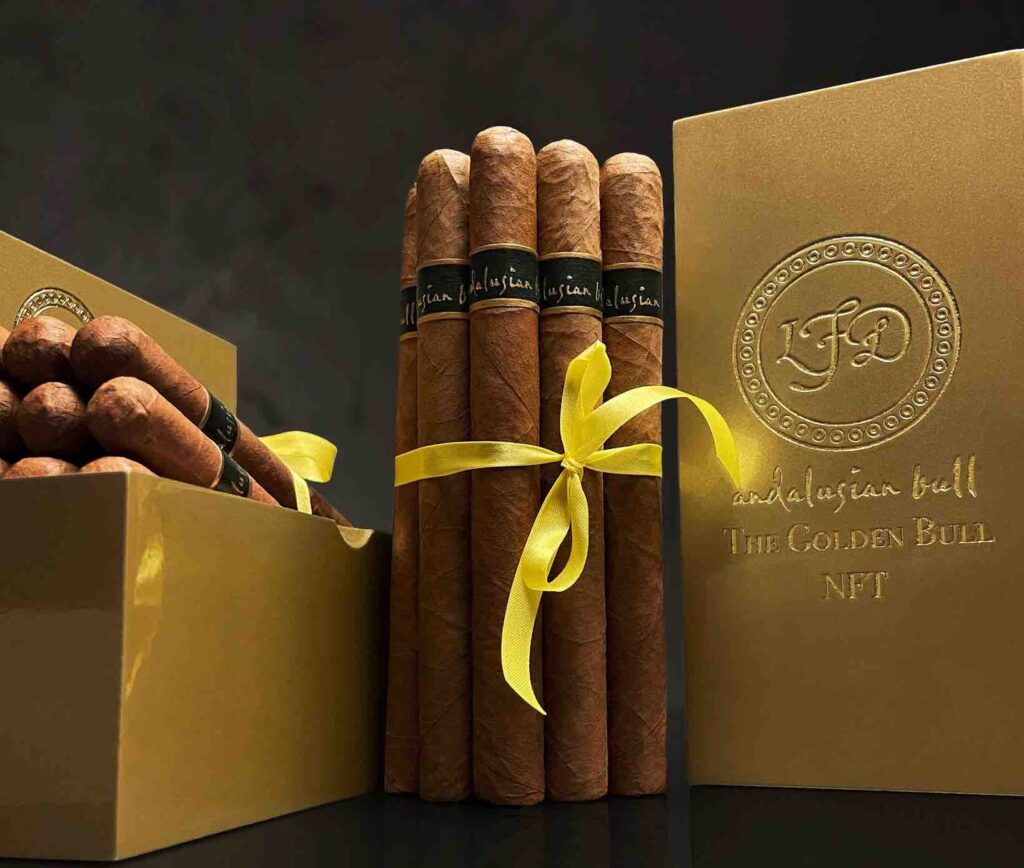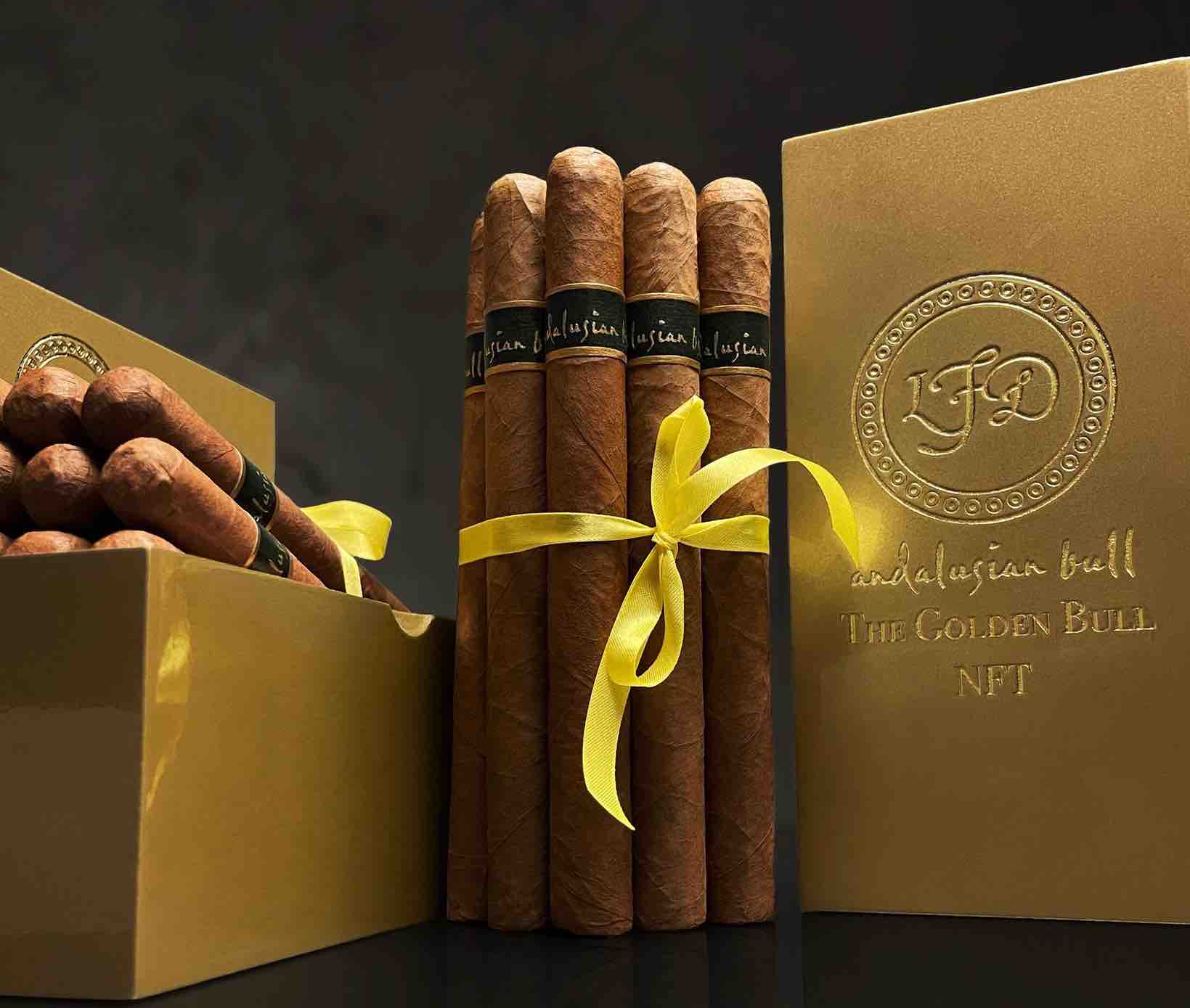 La Flor Dominicana is getting ready to release a 6 1/2 x 42 size of its Andalusian Bull blend known as The Golden Bull. Not only will this cigar be a limited offering, but it will also require acquiring a Golden Bull NFT (non-fungible token) to do so.
If you aren't familiar with NFTs, it is a unit of data on a digital ledger known as a blockchain where each NFT represents a unique digital item that is typically bought for investments. In this case, acquiring the Golden Bull NFT will give you the right to purchase the Golden Bull size of the Andalusian Bull. Seven Golden Bull NFTs will be auctioned through a Canadian company known UREEQA.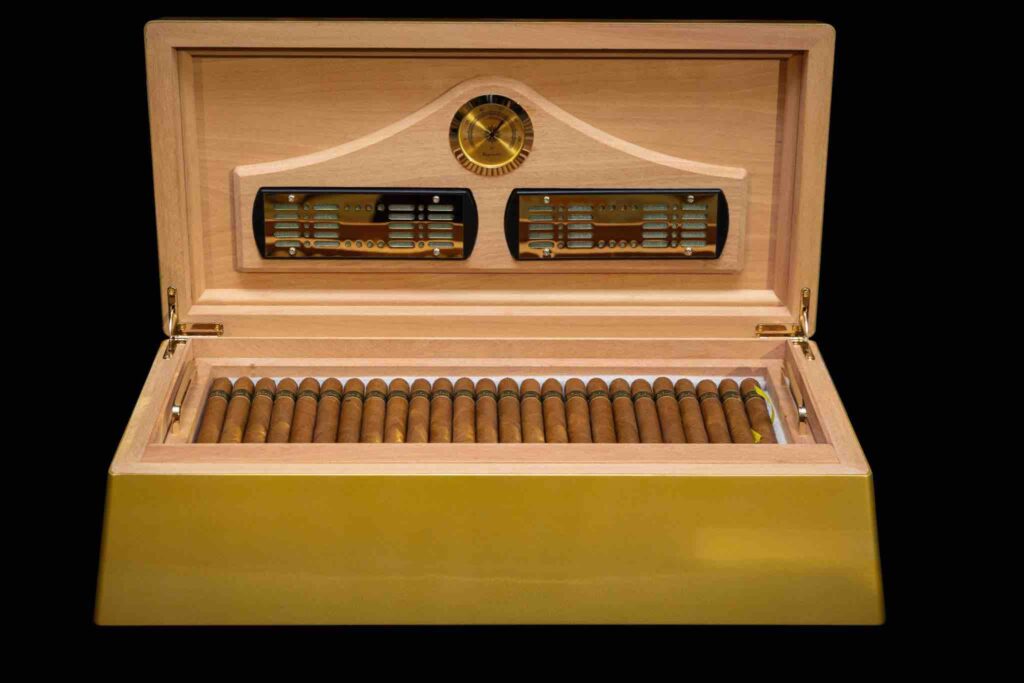 The seven people who acquire the Golden Bull NFT will receive a special Gold Bullion Humidor containing 50 Golden Bulls. They will then have the right to buy up to 70 Golden Bull Cigars per month, which will be packaged in 14-count boxes.
The Golden Bull NFT is transferable, so the owner can re-sell it and transfer the right to purchase the Golden Bulls to someone else.
Photo Credits: La Flor Dominicana