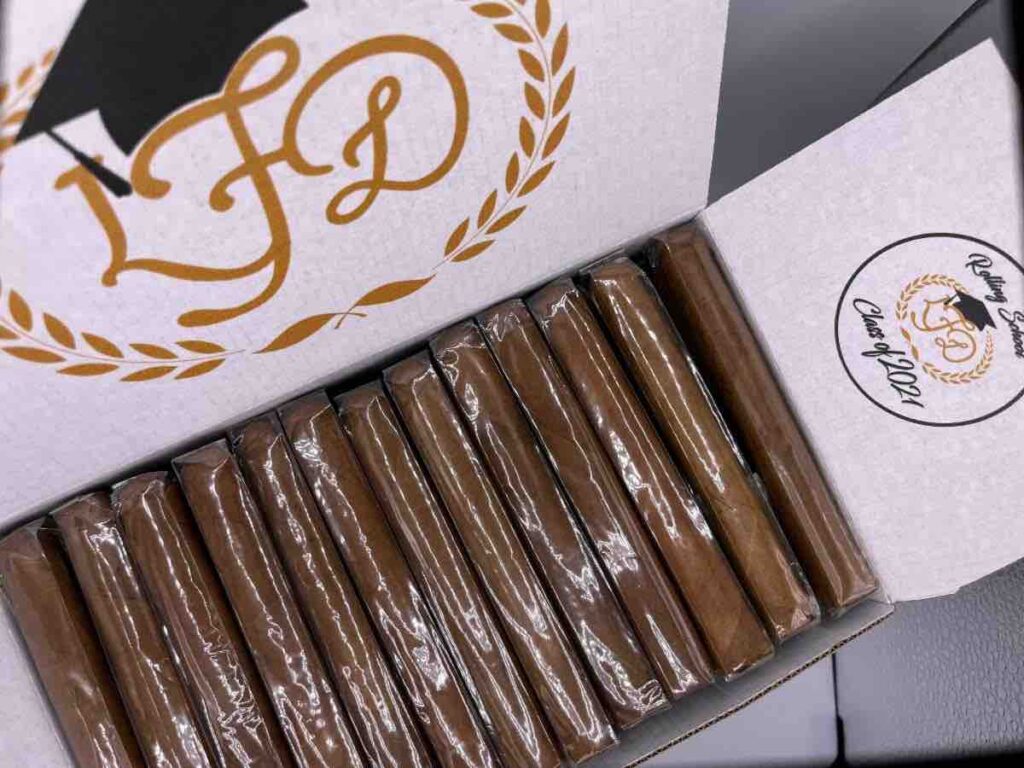 La Flor Dominicana has announced a new value-priced long filler line known as the LFD Rolling School Class of 2021.
The COVID-19 pandemic has led to both an unprecedented demand for premium cigars as well as labor shortages. La Flor Dominicana has certainly faced those challenges and as it has begun to "return to normalcy", it has set up the LFD Rolling School. The goal of the school is to train those seeking to learn and produce cigars at the Tabacalera La Flor in Tamboril, Santiago, Dominican Republic. THE LFD Rolling school line honors those who have graduated and completed the program. La Flor Dominicana has said these are the cigars that were rolled and approved during the education process and were the very first produced by the future rollers of LFD.
THE LFD Rolling School line is offered in three wrappers: Sumatra, Connecticut, and Habano. Each is offered in one size – a 5 x 42 Corona. The cigars are packaged in 20-count bundles. A display box is also available for fitting six loose bundles. Pricing is set at $4.00 per cigar.
Photo Credit: La Flor Dominicana