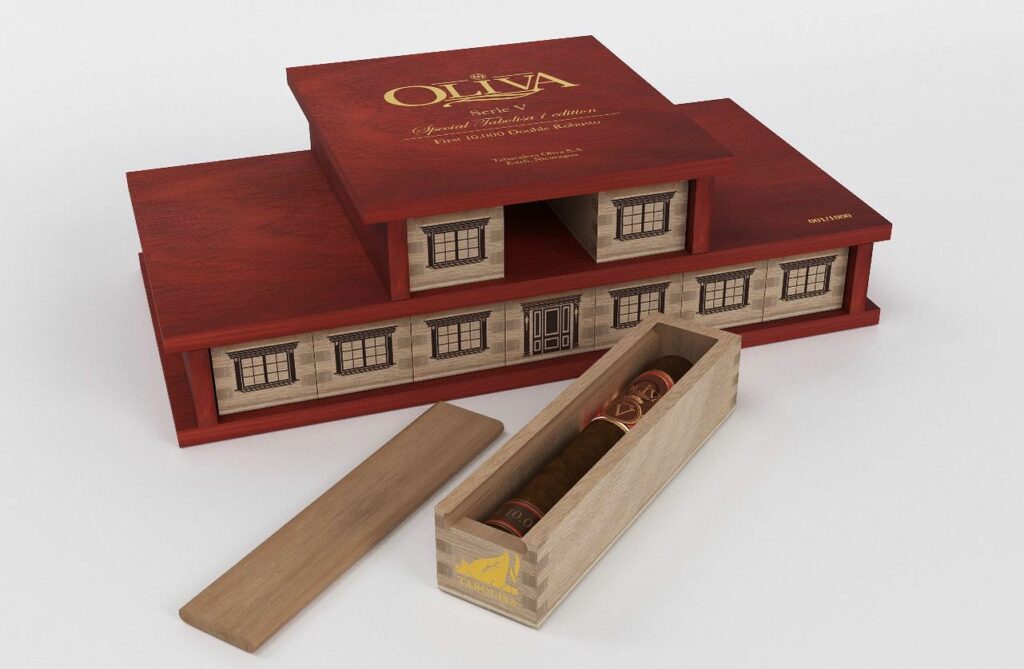 Oliva Cigar Company has announced a limited edition set called Tabolisa Uno. A few years ago, Tabolisa 1 (Tabacalera Oliva S.A.) underwent a significant renovation. The Tabolisa Uno set pays homage to the factory by offering a collectible limited edition box that is a replica of the renovated Tabolisa 1.  Included in each set are ten Oliva Serie V Double Robusto cigars produced in 2019 that have been aging since 2019.
Each of the ten Oliva Serie V Double Robusto (5 x 54) cigars are packaged in individual coffins. The coffins slide out of the Tabolisa Uno Unit. A total of 1,000 units (totaling 10,000 cigars) have been produced.
According to an article by Cigar Aficionado, the 10,000 cigars from 2019 were the first produced at Tabolisa 1 when it was re-opened. The cigars were then set aside for a project like this.
The report also says the units will ship later this summer or early this fall. Pricing is set at $170.00 per unit.
Photo Credit: Oliva Cigar Company