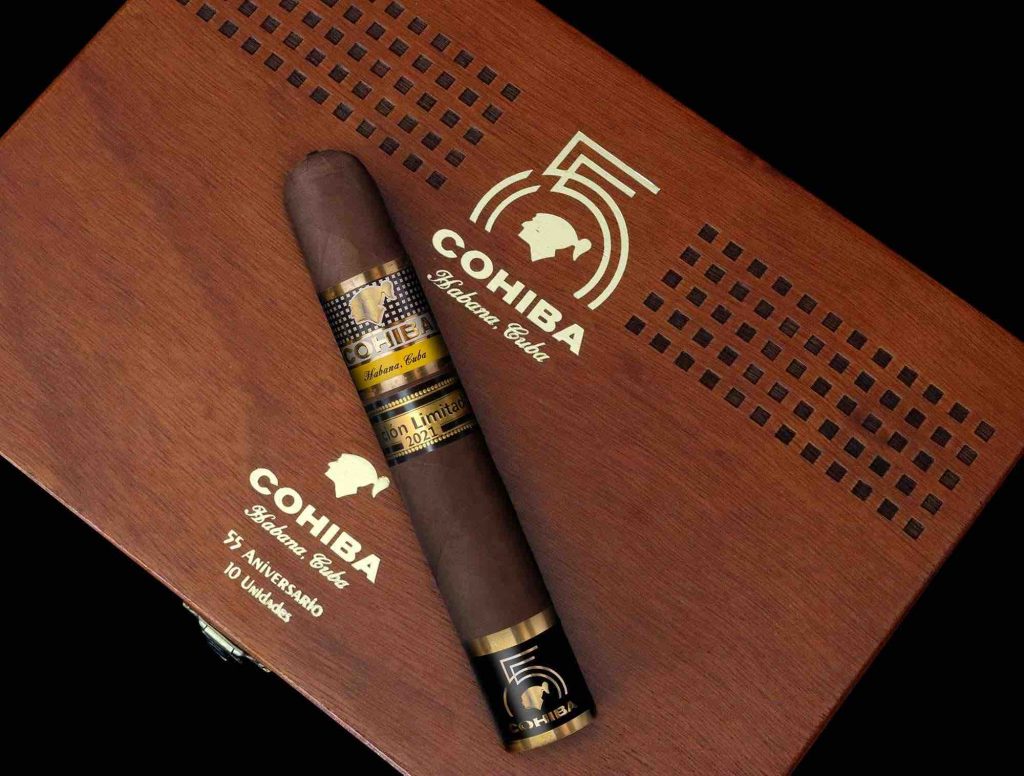 The Cohiba 55 Aniversario Edición Limitada, a cigar launched at the 2021 Habanos World Day to commemorate the 55th anniversary of the Cohiba brand will have its official launch on May 14. Habanos S.A. has selected Phoenicia T.A.A Cyprus, its distributor covering the Middle East, Africa, and part of Europe to handle the launch. Phoenix T.A.A. Cyprus is one of Habanos S.A.'s largest distributors in the world
The launch will take place within the Phoenicia T.A.A. Cyprus distribution area in a hybrid format, with on site events in 12 countries (Bahrain, Cyprus, Greece, Iraq, Ivory Coast, Jordan, Kuwait, Lebanon, Malta, Nigeria, Saudi Arabia, and the United Arab Emirates), and virtually for the rest of the world.
The Cohiba 55 Aniversario Edición Limitada consists of tobaccos from the Vuelta Abajo region of Pinar del Río that have been aged for two years. The cigar comes in a "Victoria" size measuring  57 x 150mm (57 x 5.9″). The cigars are presented with ten cigars per box.
Photo Credit: Habanos S.A.