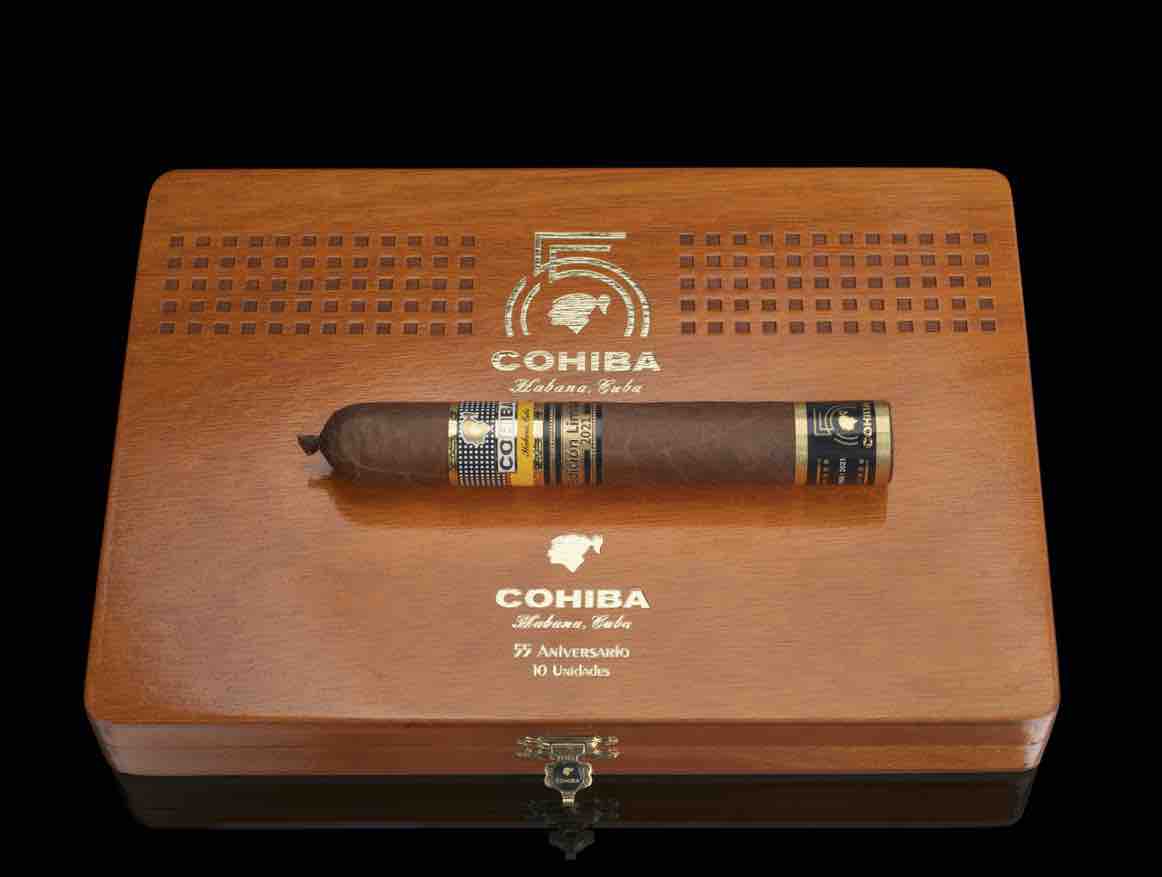 On May 14, Habanos, S.A. through its distributor Phoenicia T.A.A. Cyprus had a formal launch of the new Cohiba 55 Aniversario Edición Limitada. The launch was a hybrid of a virtual launch and face-to-face events in nine countries. Shortly after the launch, it was announced the Cohiba 55 Aniversario Edición Limitada would go on sale in Beirut duty-free for $300.00 per cigar.
The on-site events took place in Cyprus, Greece, Iraq, Ivory Coast, Jordan, Kuwait, Lebanon, Saudi Arabia, and Nigeria. Habanos S.A. has said more than 1,000 guests attended in person and there were 2,000 virtual attendees. The in-person attendees had the opportunity to taste the Cohiba 55 Aniversario Edición Limitada.
Walid Saleh, CEO of Phoenicia T.A.A Cyprus also showed off the Cohiba "Premier" Edition, which comprises the first batch of the Cohiba 55 Edición Limitada-Limited Edition, in luxury cases numbered from 1 to 10,000, each containing five of the Cohiba 55 Edición Limitada cigars. In addition, this production includes a unique ring that mentions the name "Premier." The luxury cases will be sold exclusively in Phoenicia T.A.A's territory.
Mr. Ernesto González, Operational Marketing Director of Habanos, S.A., commented, "It is a pleasure to be here to celebrate the anniversary of the most prestigious brand in the Premium Cigars world. During these 55 years, we have developed under the Cohiba brand a portfolio that is meticulous in every detail, designed for the most demanding aficionados and, in addition, Cohiba has led the innovation and development of special products that are introduced to the market with a very limited and exclusive character."
Luis Sánchez-Harguindey Pardo de Vera and Inocente Núñez, Co-Presidents of Habanos, S.A., highlighted that "Cohiba has always set trends- not only within our portfolio but also in the premium cigar sector worldwide. It is worth noting that 55 years have taken a lot of perseverance and hard work to make Cohiba what it is today. Cohiba is a word that translates in everyone's mind as the best Habano in the world. It is tradition, culture, organoleptic characteristics and unmistakable and unquestionable fame."
The Cohiba 55 Aniversario Edición Limitada consists of tobaccos from the Vuelta Abajo region of Pinar del Río that have been aged for two years. The cigar comes in a "Victoria" size measuring 57 x 150mm (57 x 5.9″). Plans are for the cigars to be available worldwide in ten-count boxes. In addition, it is the first time an Edición Limitada will feature a footer ring.
Photo Credits: Habanos S.A.