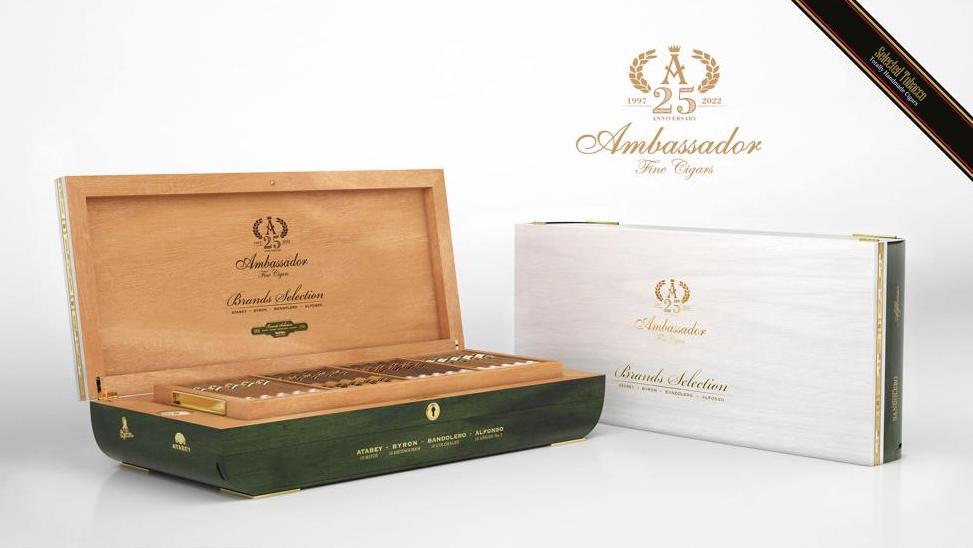 Arizona-based Ambassador Fine Cigars is celebrating 25 years in business and next month Selected Tobacco will release a commemorative exclusive humidor to mark the occasion. The humidor will not only contain Selected Tobacco's flagship brands of Atabey, Byron, and Bandolero, but a first look of a new cigar called Alfonso, named for Selected Tobacco owner Nelson Alfonso.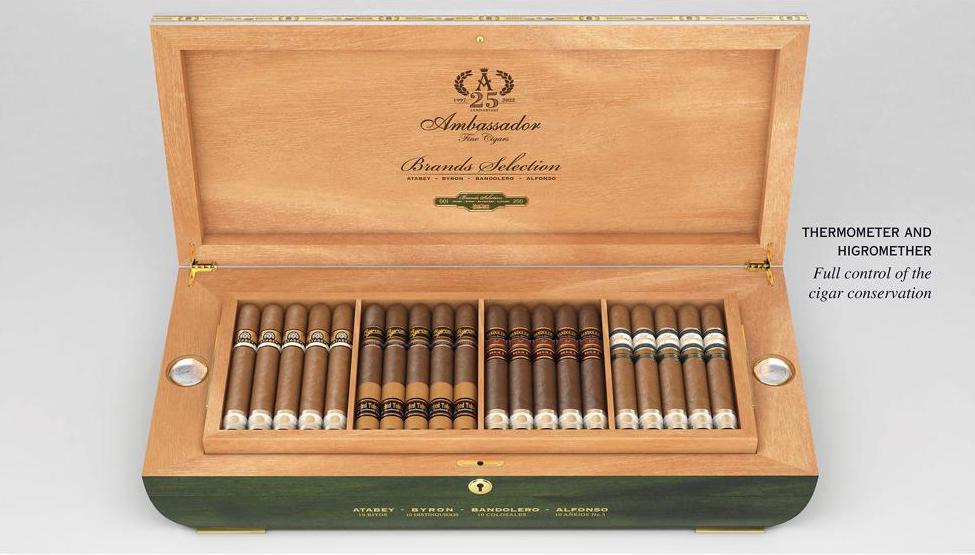 Two hundred of the 25th Anniversary Ambassador Fine Humidors will be released at Ambassador's Phoenix location on June 10th and 11th, with Nelson Alfonso in attendance for both events. The humidors are French White Oak-lined and feature numbered numeric plates, embossed hinges, a thermometer, a hygrometer with a lock and key on the front. With a removable top tray holding four humidifiers and a sliding bottom drawer, the unit includes 40 cigars. This includes ten "Extra Aged Edition" Bandolero Colosales (6 x 54), ten Byron Distinguidos(6 x 55), 10 Atabey Ritos(6 1/8 x 55) and ten unreleased Alfonso No. 3s (6 x 54). Selected Tobacco says it only releases its cigars after the cigars have properly aged for a minimum of two to five years using Nelson Alfonso's aging techniques that are unique to the industry.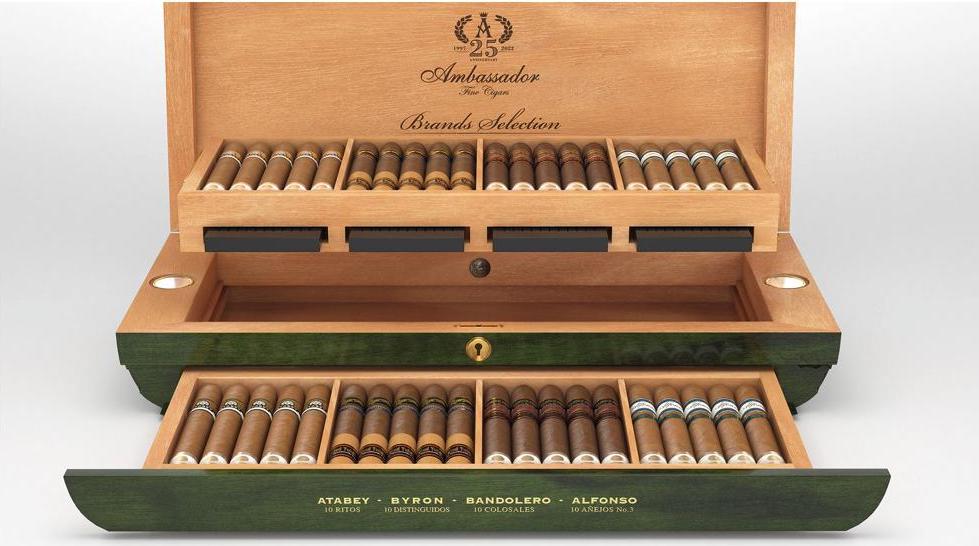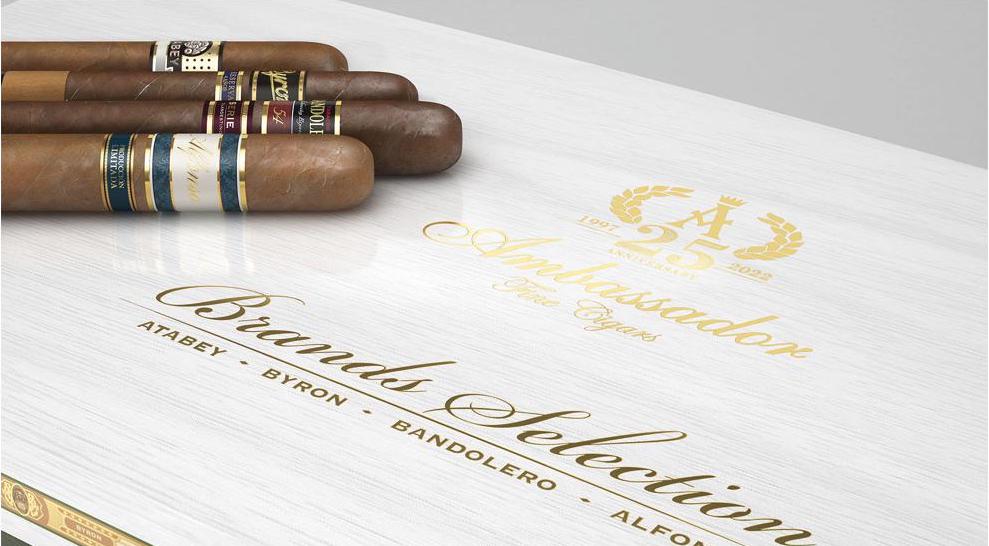 Selected Tobacco is distributed in the U.S. market by United Cigars.
"Even amid a renaissance in the cigar industry, Selected Tobacco cigars stand out. The magic that Nelson Alfonso crafts, delivers a phenomenal experience with every puff," said Vartan Seferian of Ambassador Fine Cigars. "I'm honored that he created something special for the 25th Anniversary. As I always say, these cigars come with a warning: Careful, you might get used to them."
The Alfonso No. 3 will be available exclusively through Ambassador Fine Cigars with a purchase of the humidor. Plans are for more vitolas to be released this summer to Preferred United Cigar Retailers.
Photo Credits: United Cigars