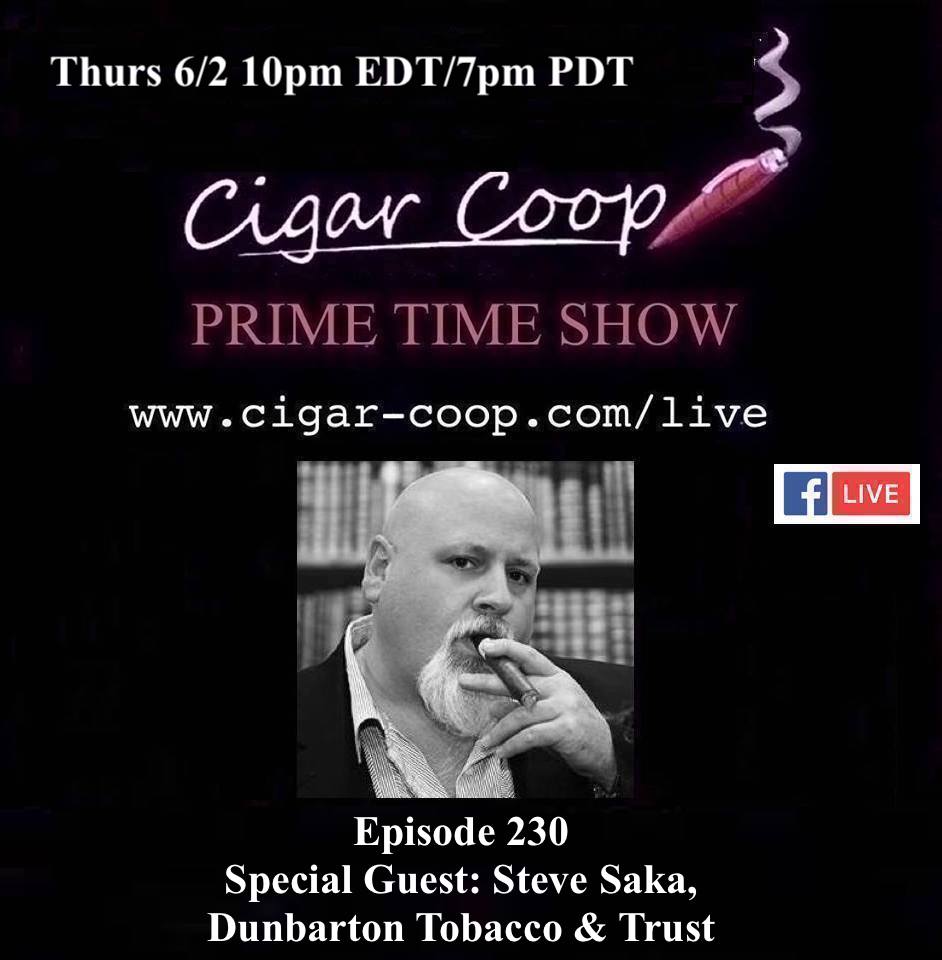 On Episode 230, the one and only Steve Saka of Dunbarton Tobacco & Trust is our special guest.
We will be talking lots of Deliberations with Steve tonight on a host of topics. Plus Steve has brought one his new hand-carved ashtrays that one lucky viewer of the live show will get a chance to win.
Tune in live at 10pm Eastern/7pm Pacific START TIME. If you miss us, you can catch Prime Time at any time on Facebook, Google Play Music, iTunes, Podbean, and YouTube. The Prime Time Show – all about industry people and industry talk.